There's no better thrill than that of snaking through shelves and discovering new books. While you may be trying to recreate a similar atmosphere at home, there's nothing like the real thing, and London is top of the mind when it comes to literary destinations. It's long been regarded as a go-to literary destination, as it was once home to the likes of Virginia Woolf, T.S. Eliot, James Joyce, and E.M. Forster – just to namedrop a few. And of course London is where William Shakespeare's famous plays were written and performed. As any fan of literature knows his influence has shaped language both in the UK and across the world, with Gala Bingo emphasizing how the Bard is responsible for the many words we use today, including 'fashionable' and 'swagger'. Today, visitors can stroll with fashionable swagger whilst connecting with these literary roots, through destinations, landmarks, libraries, and now, bookshop-cafés.
Café culture has become quite prominent in London, with new spaces sprouting about left and right to cater to visitors' needs. For those who love coffee and literature, bookshop-café hybrids offer the best of both worlds and here are some of the best.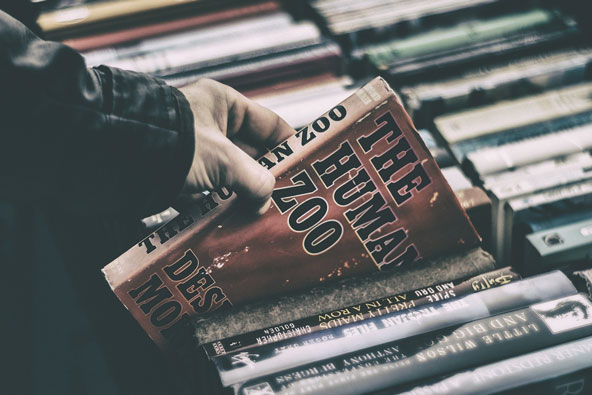 Image via Pixabay
London Review Bookshop
At the heart of London's literary landscape is Bloomsbury – home to prestigious universities, the famous Bloomsbury Publishing, and the eponymous group of intellectuals, artists, and writers in the 20th century. The London Review Bookshop is nestled in the neighborhood, which houses upwards of 20,000 titles and hundreds of events annually. Visitors can enjoy perusing the aisles, chatting with patrons, and having some of the best tea and pastries at the London Review Cake Shop afterward. It's the traditional old London literary experience at its finest.
Paper and Cup
In East London, the eclectic and artsy Shoreditch is filled with quirky and trendy institutions. One of these is Paper and Cup, a nonprofit social enterprise that offers secondhand books and a charming café for a hot beverage and an extra slice of cake. Shoreditch's vibrancy is reflected in Paper and Cup's color-coded rainbow bookshelves, and you will be able to pick up a few extra titles given their cheap price tags. Check their schedule before you visit, as you may get to experience one of their bi-monthly art exhibits.
Phlox Books
For visitors into indie authors and books, Phlox Books is the place to go. Located in Leyton, this independent bookshop has become somewhat of a community. You can scan titles with a drink in hand and owner Aimée Madill says you don't even have to be a reader as Phlox Books is more of a social environment. Titles are well-curated and you may even find something you haven't heard of yet – which should be a pleasant surprise. They even host bands, performers, book launches, and other special events.
You must etch these destinations into your future London itinerary, as they each offer their own unique experiences. Don't fret if you somehow can't make it to these places – these are just some of the many bookshop-cafés you'll likely run into during your visit. Your tea-filled, literary adventure awaits!