Beckie Parker is a British knitwear designer who has been living in New York City for the past 5 years. During this time, she's worked for two iconic NYC-based brands, DKNY and Helmut Lang, and is currently the senior sweater designer at Rebecca Taylor.
Beckie is constantly inspired by the technical craft side of knitwear, her love of art, fashion and the energising city she calls home. That's why we asked her to share with us some of her favourite places in New York City.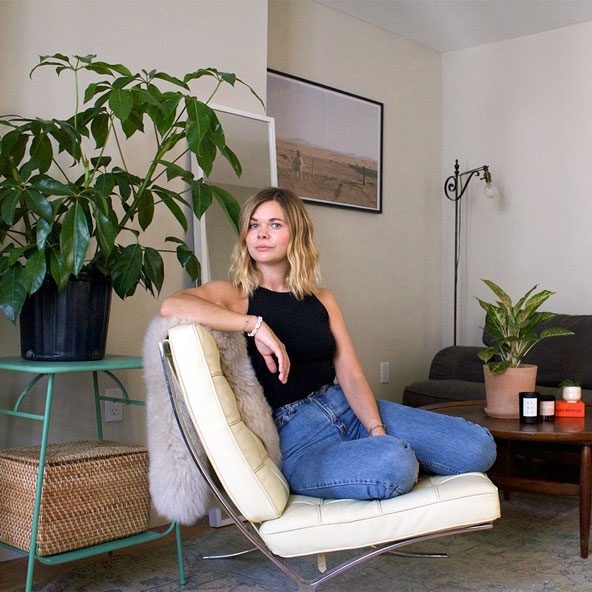 Portrait by Yolanda Leaney
10 Ft Single By Stella Dallas
As a designer I'm constantly inspired by vintage knits, it's a great resource for concept inspiration, stitch and construction ideas. Stella Dallas is a treasure trove of vintage and worth a visit for some unique finds. Not only do they have a great knitwear selection but they also have great denim and vintage dresses.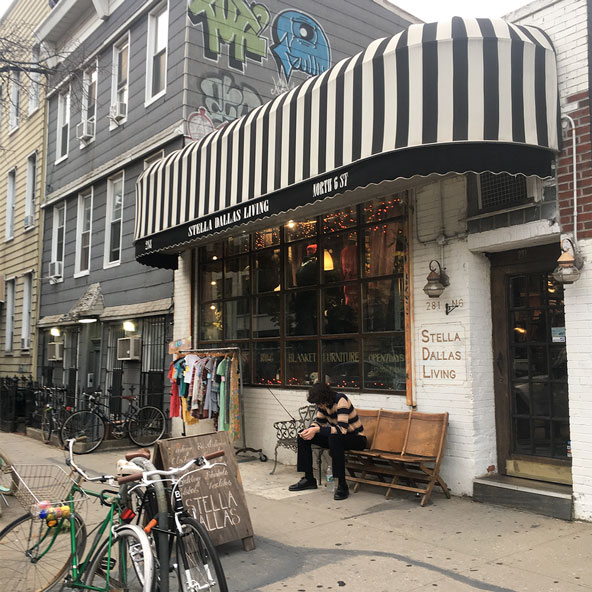 Condé Nast Library
Located on the 31st floor of One World Trade, this library has one of the most stunning views of any library I've been to. It houses the Vogue archive and is full of editorial and design inspiration. Publications date back to the 50's from Italy, America, France and the UK. Stan, the senior librarian, is also just a fantastic and knowledgeable man to talk to while you are there. It costs $50 for the day and requires you to pre book but it's definitely a memorable research experience.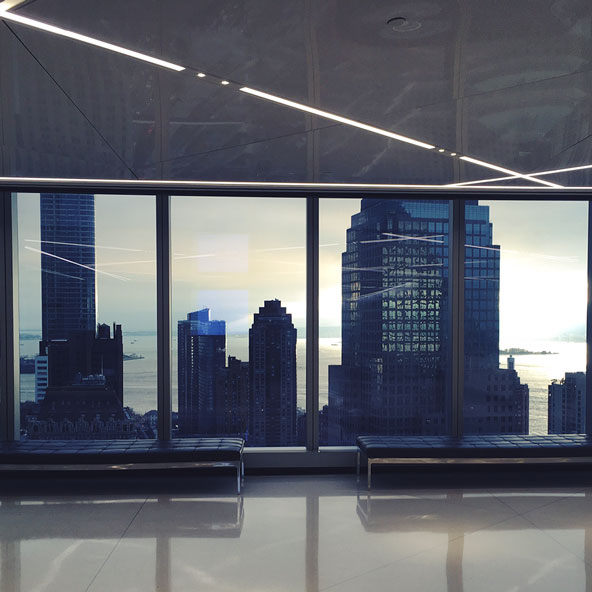 AP Café
New York City does an amazing job at embracing multi-disciplinary spaces, it's something I've seen grow over the last few years. AP Cafe was near my old apartment. It's a favourite place of mine for breakfast (their mushrooms on toast are a lovely thing) and a great place to work from. In the last year it has become a more dynamic space with a back room being used as pop-up shop spaces for emerging fashion brands and dance parties at night.
420 Troutman Street, Brooklyn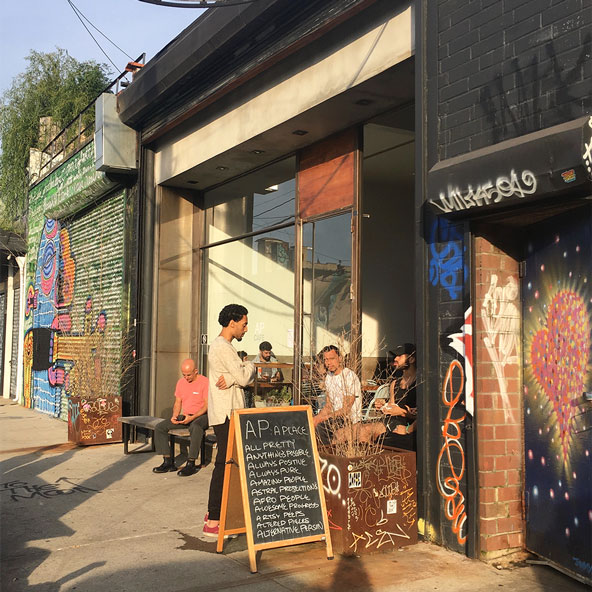 Judd Foundation
The Judd Foundation has kept the artist and architect Donald Judd's live/work space in SoHo as close as possible to its the original condition as he left it. I find it an inspirational space to spend time in and see how he curated spaces. His thoughts on the relationship between objects and how we interact with them in a space I've always found interesting. It's a great introduction to his work and to see other artist's work, including Dan Flavin, as well as an opportunity to see a preserved example of a traditional New York loft from the 19th Century. Look out for the drawing evenings they do there too!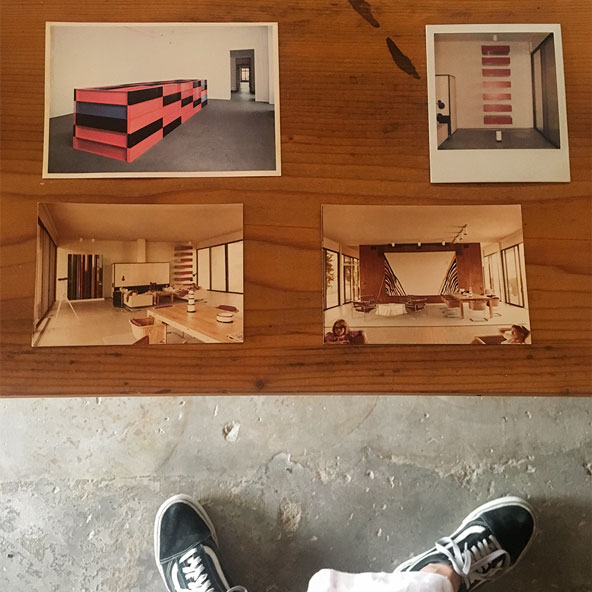 Metrograph
Metrograph is a cinema/restaurant/bar with an old-time feel. It specialises in screening archival and contemporary films that are unique, and has a beautiful bookshop too. I like going here as it makes the cinema experience feel curated and special again, and also the perfect place to grab a late night drink.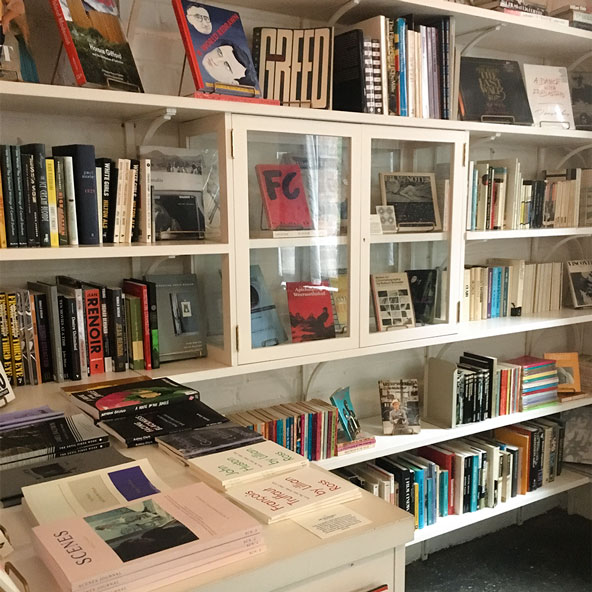 The New Museum
New York has so many amazing museums with a constant rotation of new exhibitions. The New Museum—as well as having beautiful views of the Lower East Side from their sky room—always has very contemporary and relevant exhibitions.