Mobile internet has become essential in everything we do at Future Positive, especially when it comes to updating our Instagram profile with our latest finds from Edinburgh or our trips. That's why we were excited when Mobile Virtual Network Operator giffgaff approached us to ask if we'd like to test their 4G network and offered us a Sony Xperia Z3 to give it a try.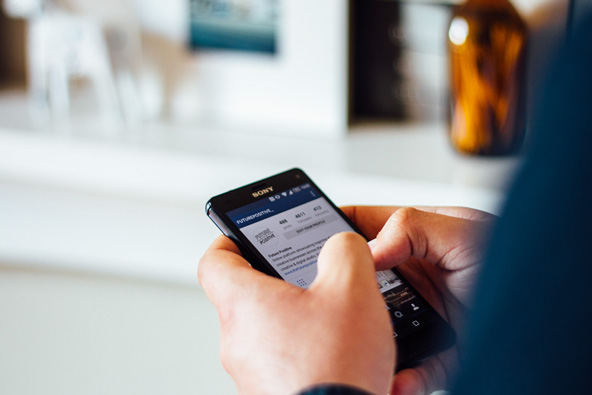 Being used to our 3G networks, we must say that the change was impressive. The connection was smooth during the whole week and we were able to share updates on our social profiles on the go almost immediately, without having to wait for photos to upload to Twitter and Instagram.
Apart from trying it on our social updates throughout the week, we also decided to test it with video uploads on Snapchat. We've been experimenting with this app for a while, creating our own Stories when we attend events and giffgaff's 4G network made everything much easier and faster.
We also tend to watch a fair amount of video content online every week, especially as we like to catch up with CreativeMornings' talks happening in other cities each month. We normally do this at the studio as anywhere where WiFi is not available, it usually becomes impossible to watch a video without buffering for a long time with our current 3G plan. With the 4G connection, we were able to enjoy video content anywhere with no interruptions and incredibly fast loading times.
After a week being more productive and working faster thanks to 4G, we think it's time to say goodbye to our current 3G plan.