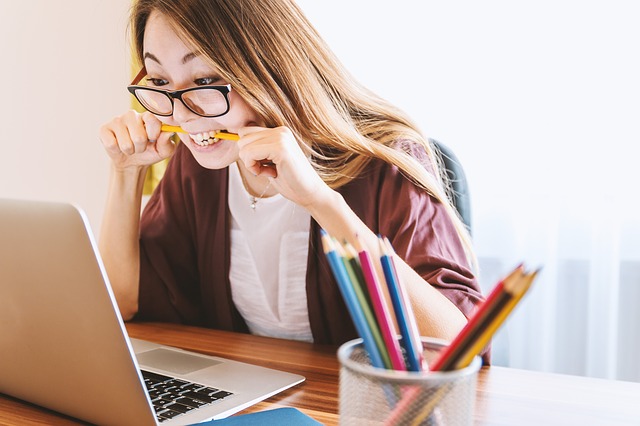 Image by Jan Vašek from Pixabay
There is information literally at the tip of your fingers, and now that there is information literally at the tip of your fingers and now thanks to the internet, YouTube, Online Learning, Audio Books and TV Subscriptions you can pretty much educate yourself in anything you want. Thanks to 24-hour news channels, international news channels and so much choice on our televisions and streaming you can keep informed and up-to-date with breaking news around the world and here are some other ways you can educate yourself today:
Read For Half An Hour Every Day
Getting into the habit of reading for 30 minutes every day can kick start your goal of "getting back into reading" and of course can educate you at the same time. Thirty minutes is not too much, it's not too overwhelming, and it's not too hard to set aside at the end of the day. If you go to bed thirty minutes earlier than usual and read for thirty minutes a night, then you should be able to get through at least one book every two weeks. Whether it's a fiction book or non-fiction book, both can be educational as reading expands your vocabulary and helps you to become a better writer, while reading a non-fiction book will do this as well as teaching you whatever the topic of the book is. 
Watch a TED talk every day
Technology Entertainment and Design is what TED stands for and watching a short inspiring and, most importantly, an entertaining lecture from some of the world's most inspiring and renowned thought leaders each day can only be a good thing. You can access them all on your mobile or tablet, they are free, there is something for, and they're short and sweet as
TED's curator Chris Anderson has made sure that the majority of TED talks are no longer than 18 minutes. 
Watch Documentaries
Watching documentaries has never been easier as you can watch them on TV and YouTube. All you need to do is type in a subject you are interested in and just see what comes up. It's also fun to watch documentaries on things that you have no prior knowledge or real interest in because you are bound to learn something new, even if it's just something that will help you out in next week's pub quiz. Netflix and BBC have some great documentaries, and if it's a crime you're into or want to know more about our planet, then you'll be able to find something. 
Watching TV
General, everyday TV can be very educational if you watch the right things and do limit the time spent on the couch in front of the TV. The UK TV schedule is full of Do-it-yourself shows which give you easy access to all kinds of information: Cooking channels offer new recipes and methods, home improvement shows introduce you to many money-saving DIY tips, and financial advisers advise on managing finances and investing money, for example. It can be useful to have the news channels on in the background as information does go in while you're busy doing other things. 
Take A Class
You can educate yourself by taking an actual class. Is there a topic that you wouldn't like to learn more about? You can take free or cheap introductory courses in a number of different subjects which will introduce you to new ideas, people, and potential career paths using Coursera, The Floating University, Skillshare, Khan Academy, TED talks, DO lectures, Academic Earth, Udemy, or local community college classes.
Learn A New Language
Are there any languages that you have been interested in learning? Well, there's no time like the present, you may as well start now? Take a class, get private lessons, watch videos online – whatever it is, find time in your life to immerse yourself in this and you will thank yourself for it next time you're in that country. 
Make The Most Of Online Tutorials
'How To's' and other online tutorials are really popular, and you can find them on any topic you want from makeup tutorials, to cake decorating to even learning a musical instrument. You can pretty much learn anything you want to. Most of these online tutorials are free and you if there isn't a specific topic you're into, then you could easily switch and learn a new thing each day.