Travelling solo is an exciting way to explore the world and broaden your horizons. It also provides an excellent opportunity to save money. Whether you are looking for ways to stretch your budget on accommodation, transportation, or food, here, you'll find some tips that will help make solo travel more affordable. It will also be more enjoyable and time to discover yourself. Check out travooo.com for additional tips when traveling solo.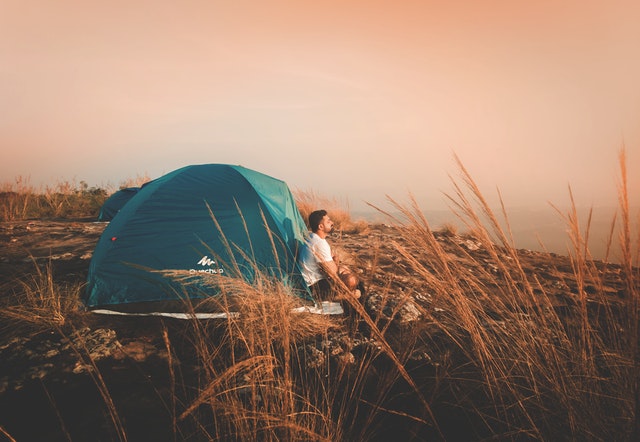 Photo Credit 
Buy Your Flight Tickets in Advance
If you are travelling solo, one way to save money is to buy your tickets in advance. You can often find cheaper fares when purchasing earlier because you have the time to look for more affordable options, discounts, and special offers. In addition, most airlines offer incentives to encourage early bookings, so take advantage of this. 
Book Your Accommodation in Advance
Booking your accommodation in advance is another great way to save money. You can find better rates and deals when you book early, giving you more options for accommodation in your destination. Plus, some hotels offer discounts for solo travellers. 
You can also share accommodation with other solo travellers to save on costs. Check other solo travellers heading in the same direction and check whether your interests match. You might end up saving half the amount you could have used on accommodation.
Another option is to book a room intended to be shared. The hotel spreads the cost between two people, making it cheaper. Although you end up sharing a room with a stranger, you cut the expenses, and it's a great way to make friends when on vacation. 
Check The Government Incentives to Tourists
Some governments offer tourist-friendly options such as reduced rates to check in some hotels, places of interest, and easier document processing. For instance, you can take advantage of the visa waiver program (VWP) if your country is eligible. Such incentives add up to considerable savings. 
Get Creative with your Transportation
As you will realise, sharing a ride and taking public transport such as trains or buses is way cheaper than hiring a vehicle or using a taxi. Check the ride-sharing apps in the region or ask your host the type of transport you can use for various places of interest. You'll probably find a standard mode of transport tourists use to some of the famous places within. 
Book Your Activities in Advance
If you know which attractions and activities you want to do while travelling, booking them ahead of time is another great way for solo travellers to save money. Often there are cheaper deals if booked early or discounts available when purchasing tickets online. For instance, many museums encourage early bookings with discounts available.
Prepare Your Meals
Buying groceries and cooking your meals at the accommodation is another excellent way to save money on vacation. You can get fresher produce by shopping in the local markets instead of larger grocery stores, saving you time. Plus, it will be cheaper than eating out every mealtime, and you keep to healthier food options. 
Pack Lightly
One easy thing that will help you save is packing only what you'll need while travelling solo because you won't have to hire someone to carry your luggage. You'll also pay less for transport and accommodation because you don't use a lot of space.
Choose Budget Friendly Accommodation
As a solo traveller, you can stay in budget-friendly accommodation such as hostels, where you can meet other travellers and locals. This is a great way to make friends and experience local cultures without breaking the bank.
If you have the choice of hotel and rental accommodation, go for rentals because it is generally cheaper, accommodates more belongings, and saves you more money when you are on an extended vacation. However, a hotel stay can be more affordable when booking accommodation for a day or two. 
Hostel rooms can be tiny and cheaper, but there is usually room for one or two suitcases per bed that doubles as storage.
Choose Less Expensive Activities
You can still find activities to do that you don't need to pay for or some that cost very little. For instance, understanding your places of interest and travelling with a map means that you don't need a guard, which is an added expense.
If you do your research well, you'll discover a lot the region offers that doesn't cost anything. For example, you could visit museums and galleries, which are often free or have an entry fee for locals only rather than tourists. Take time out from your solo adventure to explore nature and wildlife, too – it's usually not as expensive for solo travellers.
Bring Along Snacks for Long Journeys
When you carry your water, it means that you won't rely on the vendors who might charge more, especially when you are a tourist. The same goes for snacks and other essentials you might need on the journey. 
Buy Buffets Not Single Meals
As you will realise, single dishes are more expensive than buffets. The buffet will give you more value for your money, and the bigger plates can fill you up quickly. You might only need to eat once a day. 
Beware of Hidden Charges
Some things might not be included in the price quoted, such as airport taxes or even luggage fees. Understand your entire cost before committing. Remember to ask the hotel whether the fees charged include meals and, if they do, whether it's breakfast or a whole day's meals. You can opt to pay for accommodation alone then choose to eat from cheaper restaurants within. 
Make Some Money On the Go
You can do many things to earn money as you tour your new location, which means you don't spend as much from your savings. However, this works best when you are on an extended vacation, and you meet all the set guidelines. 
Other than this, you can sell your talent online, document your travel experiences, then earn from the generated traffic, work remotely or become an English tutor. When making money when on holiday it means that you have more freedom with your money spending choices.
Advice for Solo Travelers 
When booking your accommodation, it pays to book as early as possible. This is because hotels can often charge more for the same room if you book on a day when demand is high. Also, prioritise your safety over savings. It's riskier when travelling alone, which means you have to be extra careful.