New York has a reputation for being incredibly expensive. However, that isn't true across the board. People often forget how vast the city is, and how many options there are. There is an incredible number of free attractions and landmarks you can visit without spending any money. This could free up money to pay for your travel to New York, or for a place to stay. Here are 13 great New York attractions that are completely free, and they aren't secret ticket-admission spots that have free entry once in a while.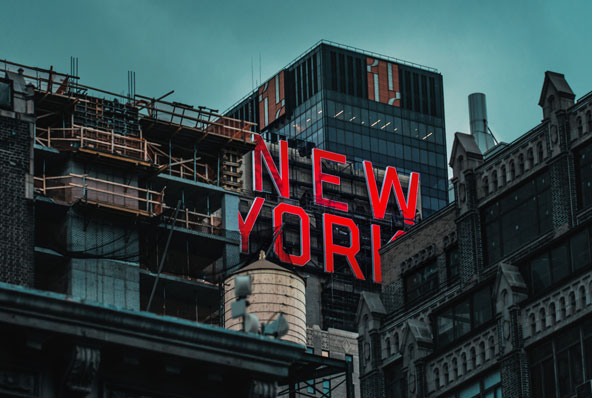 The African Burial Ground
The African Burial Ground commemorates a somber, yet important part of America's history. The African Burial Ground is a burial ground of slaves discovered in 1991. More than four hundred caskets were found there, and they date from an age when the city of New York had more slaves than almost any other city in the United States. It is home to a monument today that retells African-American history in the city. It is located in Lower Manhattan.
The Hispanic Society of America Museum and Library
This museum is located in northern Manhattan and is dedicated to one of the most influential groups in the city. It is home to the largest collection of Spanish art in the U.S. It also contains more than six hundred thousand rare books and manuscripts. This is a must see if you want to immerse yourself in Hispanic-American culture and history. Best of all, you can see it all for free.
The New York Public Library
The New York library is much more than a place where you can read books. The library is also the largest marble structure built in the United States, and it is the largest church in New York. 
The Rose Main Reading Room has an amazing, coffered ceiling that is a tourist attraction in and of itself. However, the library contains more than books. It has special collections of art, architecture, photos, manuscripts and rare books. Furthermore, the library hosts classes, special events and exhibits open to the public.
Jazz at Barbès
Barbès in Brooklyn offers amazing jazz for free every night of the week. This is a must-see for jazz lovers. While you're in the area, you could take free tours of a number of local breweries. Brewery tours in Brooklyn are generally given on Saturdays and Sundays.
Rockefeller Center Public Art
This park is often known for the massive Christmas tree they put up every December. However, the 22-acre garden contains many pieces of art. And you can see all of them for free. The gardens themselves are lovely, too.
Battery Park
Battery Park is a 25-acre green space in the Financial District. It contains gardens, memorials, sculptures and monuments. The park also hosts hundreds of events every year.
Central Park
Central Park is one of the most famous landmarks in the city. The 840-acre park is also free to visit. It also hosts a steady stream of free events like concerts and art shows. Or you could see the various statues and mosaics in the park. It is so large that you can also visit numerous indoor attractions like Belvedere Castle and the Carousel.
Governors Island
This island is home to Nolan Park and the Admiral's House. There are a number of military sights on the island to check out, or you could picnic in the park or ride on the bike path on the island. There's even a place to play mini golf.
St. Patrick's Cathedral
St. Patrick's Cathedral is a neo-gothic cathedral. Its stunning interior attracts more than five million visitors every year. If its architecture reminds you of the New York Public Library, that's because both were designed by architect James Renwick. You can download an app for a self-guided tour of the church narrated by Cardinal Dolan.
The Chelsea Galleries
Chelsea is a neighborhood in New York City known for its art galleries. In fact, it has the greatest concentration of art galleries in the city. It is located between Tenth and Eleventh Avenues, mostly along the 20s streets. All of the art galleries are free to enter, and they don't pressure you to buy anything. Time it right, and you could enjoy free wine and cheese too!
Coney Island
Coney Island is the best place if you want to break away from the city and have fun with the whole family. Besides the world-famous amusement parks and great eats, Coney Island is also a great place if you want to take a stroll and have a beautiful view of the city. There's also a great beach where you can lounge, and it hosts a whole variety of events and parades, like the Mermaid parade that takes place once a year, or the hot dog contest, which is broadcasted on live television. Coney Island is the place to be if you want to experience something special in the city and not break the bank. 
The Socrates Sculpture Park
This is the only place in the New York metro area where people can both make and exhibit large sculptures in public. That makes it a great place for seeing up and coming sculptors create work in addition to some of the latest creations. It also attracts art lovers from all over the world.
The Federal Reserve Bank of New York
The Federal Reserve Bank allows you to learn about the central banking system, but will also teach you a lot about the history of America. You could visit the gold vault and tour other areas in the bank. The self-guided tours are free, though you have to pay for a guided tour. Note that the self-guided tour does not include the gold vault, but is still well worth it and tons of fun.
How Can You Save Even More on your Trip to New York?
Put enough free activities on your itinerary, and you can afford to travel and stay in New York. But you can save money on travel costs before you go, too. If you want to save on your flight, you could consider a regional carrier like Porter Airlines. 
They offer tons of cheap flights to New York at flyporter.com, and tons of additional perks as well. They offer quick check-in online, allowing you to get through lines faster. You have fast gate access in most of the airports they service. They provide excellent service even though their flights are quite affordable. For example, they're notable for providing free beer and wine in real glassware when other airlines charge you money for drinks served in a disposable plastic cup. They don't cram you into small seats, either. In fact, they don't have middle seats. This allows you to enjoy the flight to NYC and back in comfort. Now all you have to do is find a place to stay near all these great places we've recommended.
While New York City has never been known for being cheap, it hosts a wide range of free activities across the city. There is literally something for everyone, and this makes it possible to come no matter how much you have budgeted.