---
EXPLORING MILAN WITH LOCALS
A fashion and design capital, Milan is also a city filled with contrasts where its past and traditions can be found everywhere across its neighbourhoods. This is what gives the city its peculiar character and why so many creative people of all backgrounds now call it home.
We set out to explore this further, visiting the studios of 4 female creatives and finding out more about why decided to work here, how the areas where they develop their practice influence their daily life and discovering their favourite places in the city.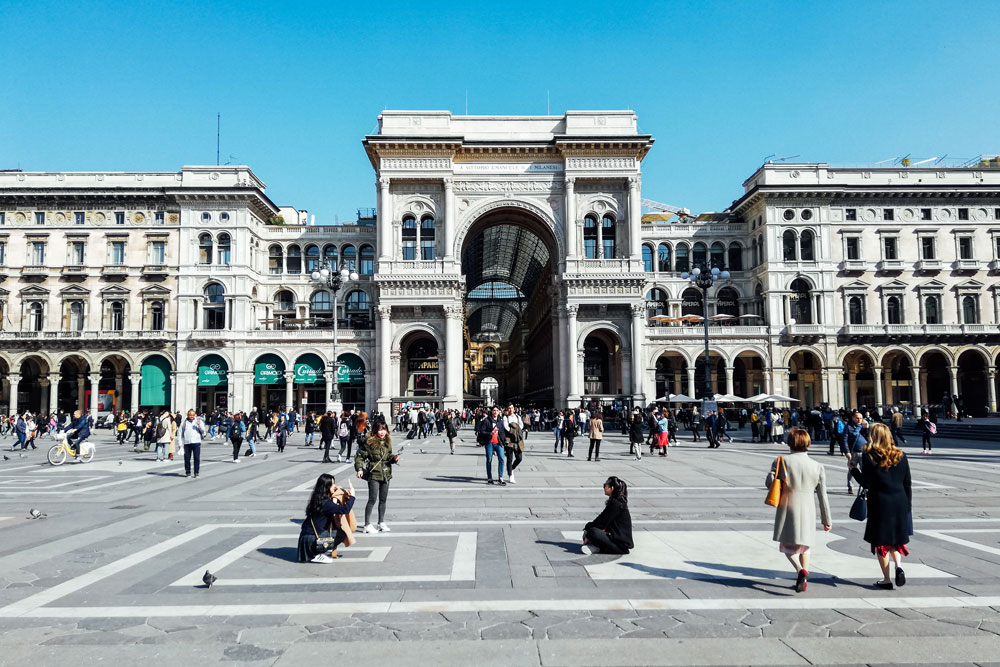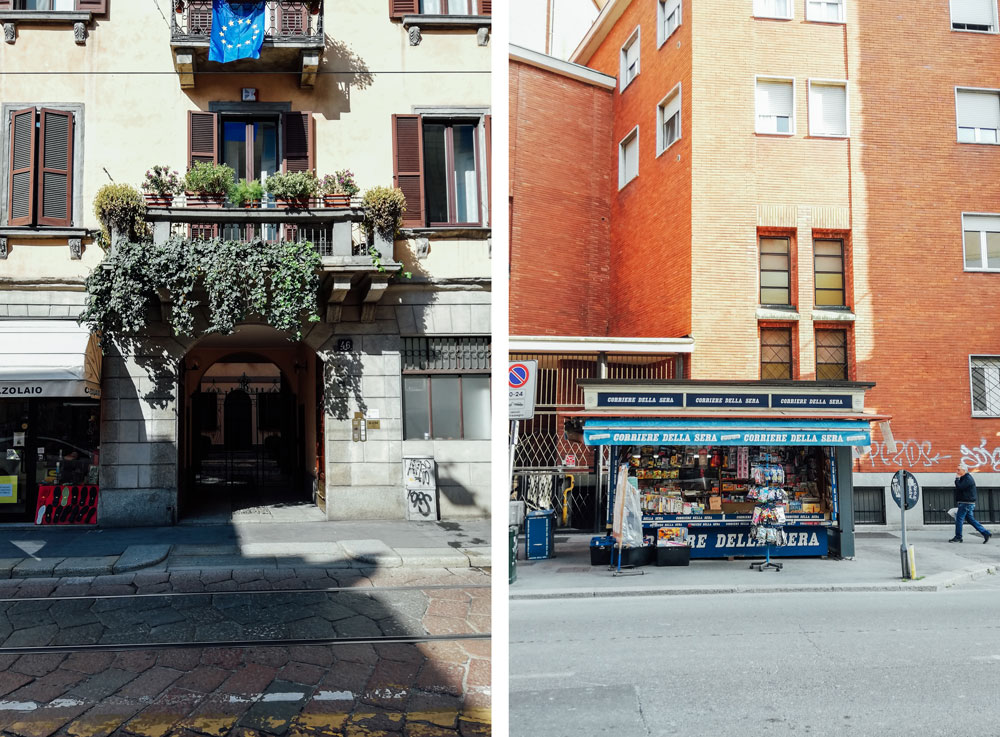 ---
SILVIA STELLA OSELLA – CREATIVE DESIGNER
Studio
Silvia Stella Osella openend her own studio in Milan in 2015 after working for some of Europe's leading textile companies. From her workspace in the Navigli area, Silvia designs custom prints and patterns, art directs printed fabric collections and helps brands take shape through colour and trend consultancies.
She's also a visiting professor in surface and pattern design at Istituto Europeo di Design and in 2016 co-founded sustainable fashion label ILUUT with two other women working across Europe.
We asked Silvia to show us around her neighbourhood and take us to some of her favourite places, which included a traditional trattoria, her coffee spot and a bookshop she often visits for inspiration.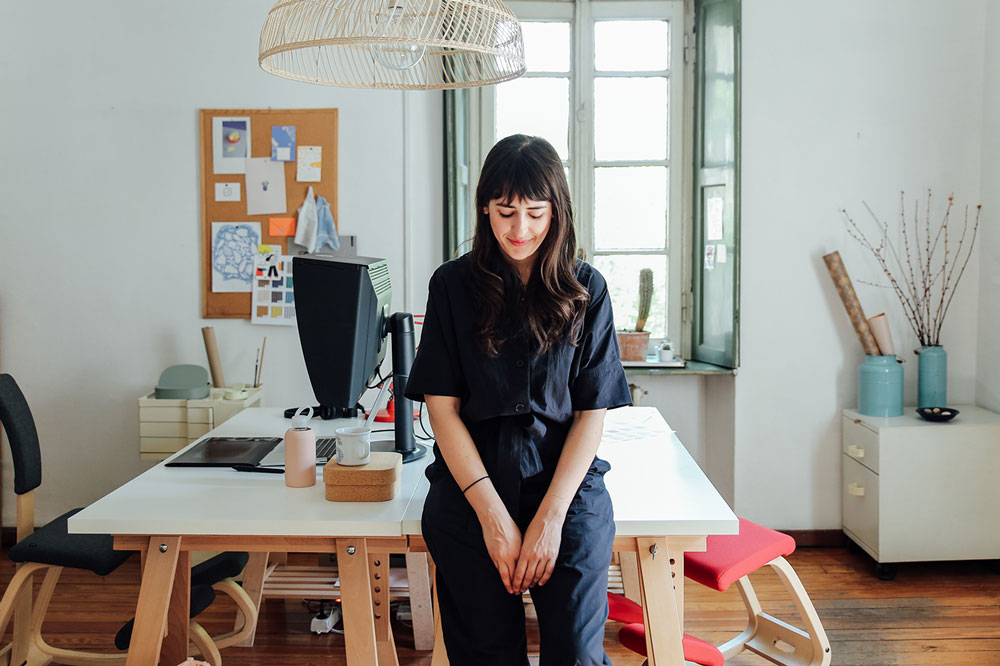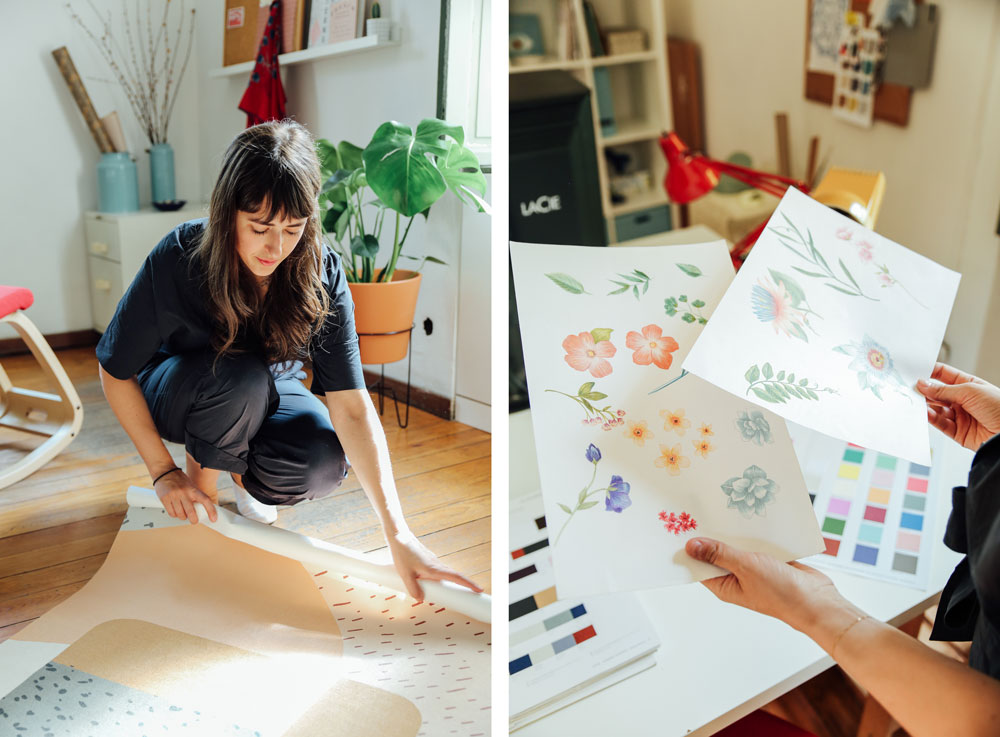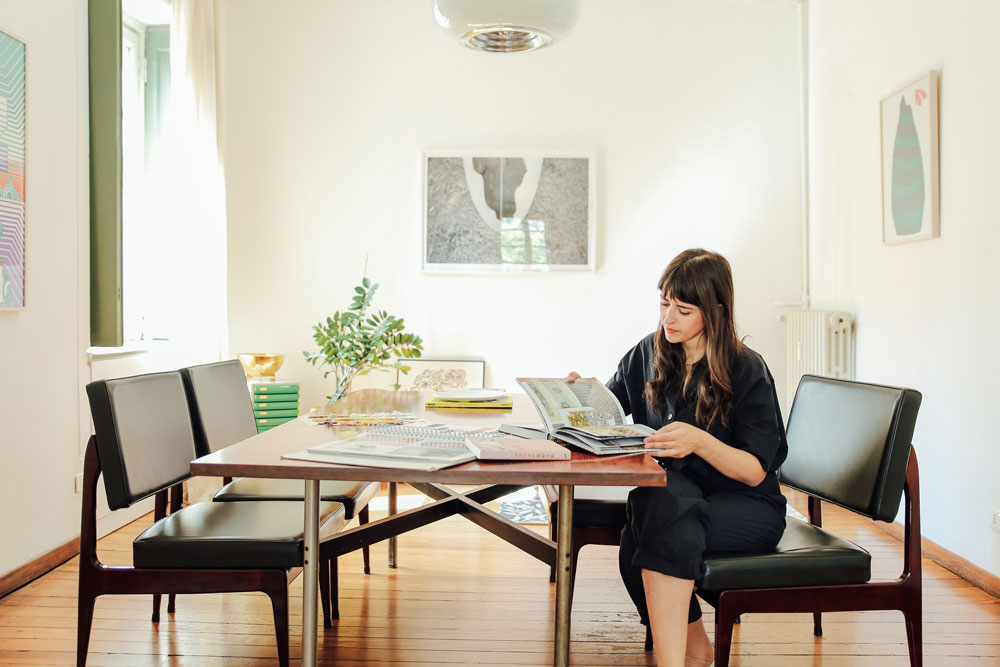 The Neighbourhood

When looking for an studio in this neighbourhood, Silvia immediately fell in love with its courtyard and the traditional atmosphere of the area: "My studio is located in a bustling street near the Navigli area, full of historical local shops, trattorias and bakeries. When you step inside the yard, you will find an extremely peaceful corner filled with two centenary magnolias and a glorious wisteria, and that's very typical of most buildings in this area — from the outside it's often difficult to imagine the beauty you will find behind the street doors!"
The working-class past of the area and its heritage also played a role in Silvia's decision of establishing her studio in Navigli: "People tend to imagine the whole Navigli district as very hip and fancy, but it actually used to be a traditional working-class and merchant area, and one of the things I find super interesting is that just turning a corner will let you immerse in its past made of 'case di ringhiera' and their super green courtyards, traditional shops and grocery stores that seem stuck in the 70s and even squatted houses from the anarchist past of some streets in this area".
"The result is a super vibrant and lively neighborhood where hip designers from different nationalities meet old people and young families at the local Saturday market or in one of the countless green areas. I love both living and having my studio here, everything is at walking distance and there is so much to see and do, yet it can become extremely quiet by just leaving the main streets".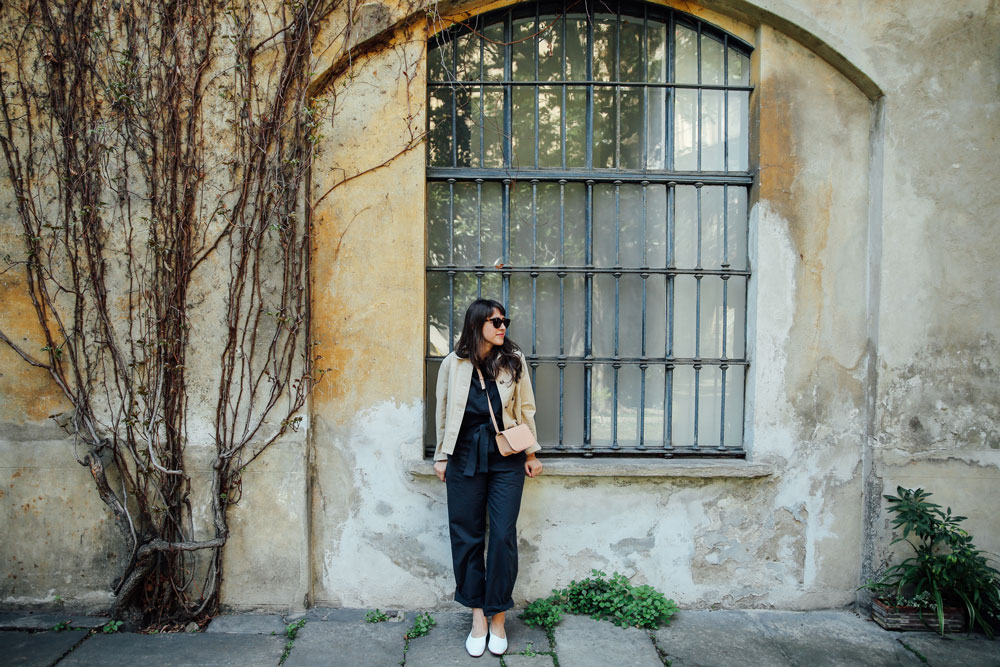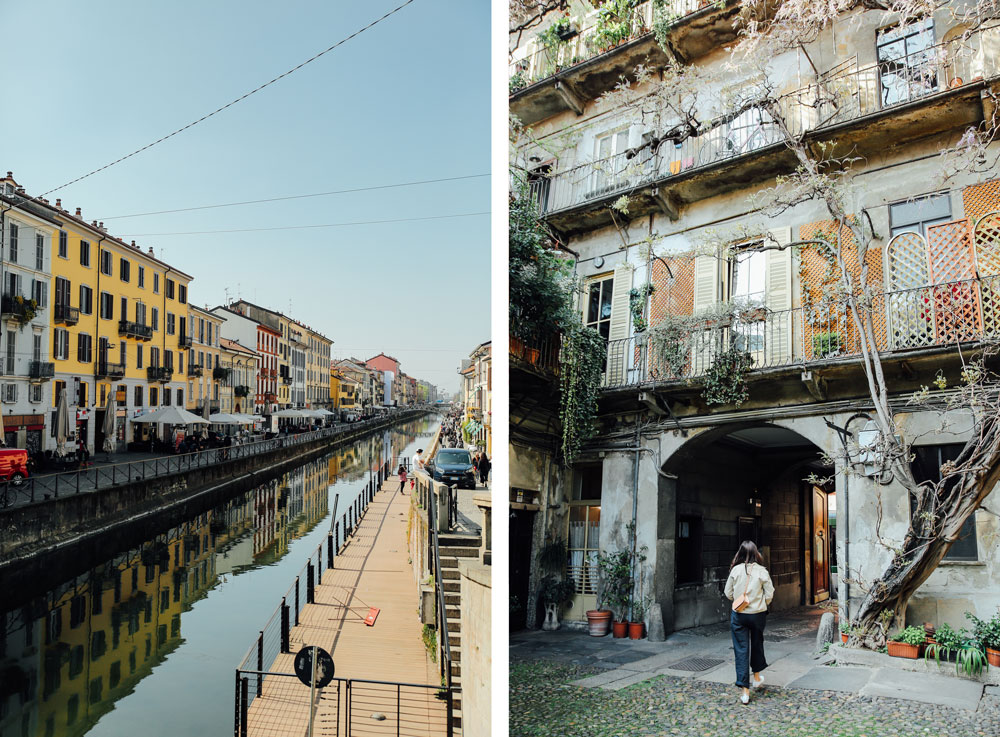 Working in Milan

After considering different job opportunities overseas, Silvia moved to Milan in 2014. A decision that had its own personal meaning to her:  "Choosing not to leave Italy and to open my very own studio meant to choose the freedom of having a space which was 100% mine". She also thinks that the city provides the perfect balance: "Living in what is probably the only 'international' city in Italy, where so many interesting things happen all the time but, at the same time, with its own pace. It's a very accessible city and that allows me to be close to my family and to have a great work/life balance".
According to Silvia, the city is going through a great moment when it comes to creativity and collaboration: "You can really feel the enthusiasm and the will to collaborate and exchange ideas, and to make a positive impact as a community on the city itself, and that's something I personally love and thats reflects a lot on my work too".
LOCAL CREATIVES WE SHOULD KNOW ABOUT:
Illustrator OLIMPIA ZAGNOLI
Set design & art direction studio STUDIO TESTO
Photographer CLAUDIA ZALLA
Creative studio LA TIGRE
Designer SARA RICCIARDI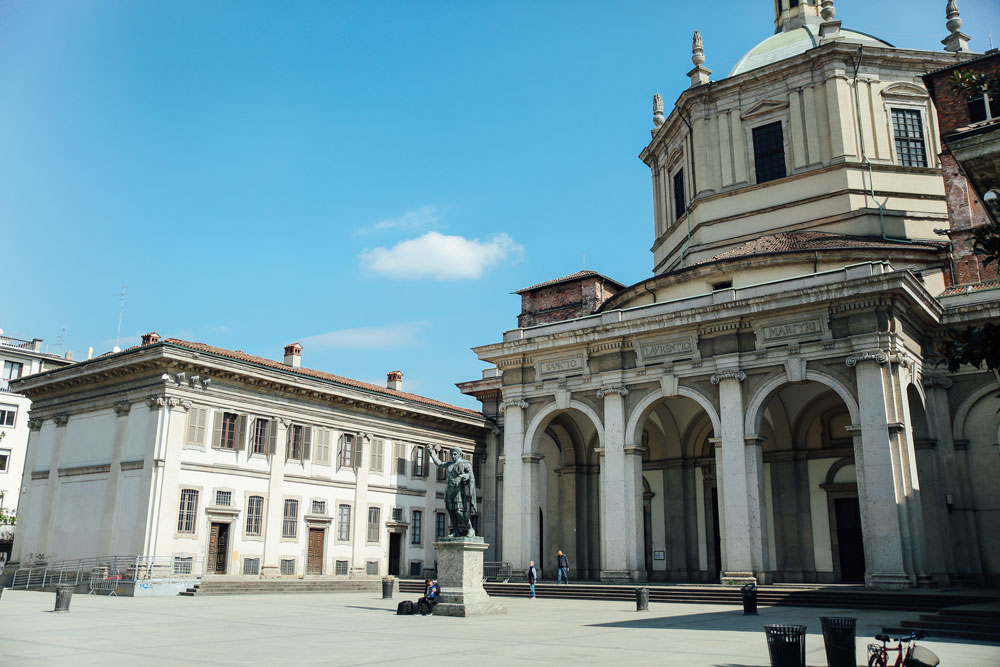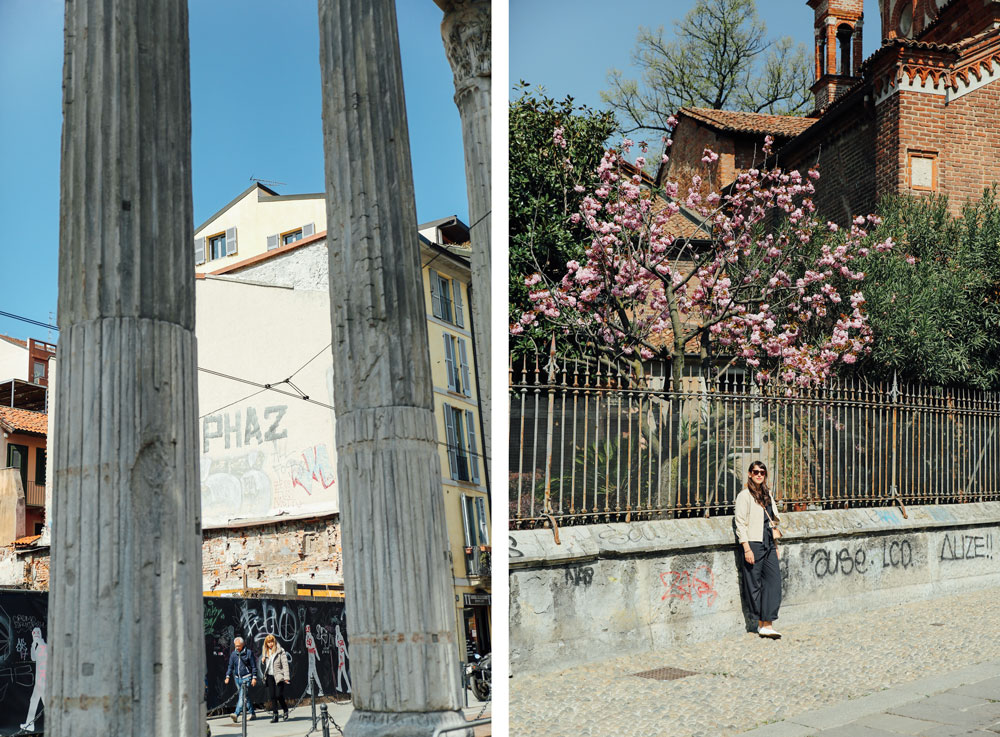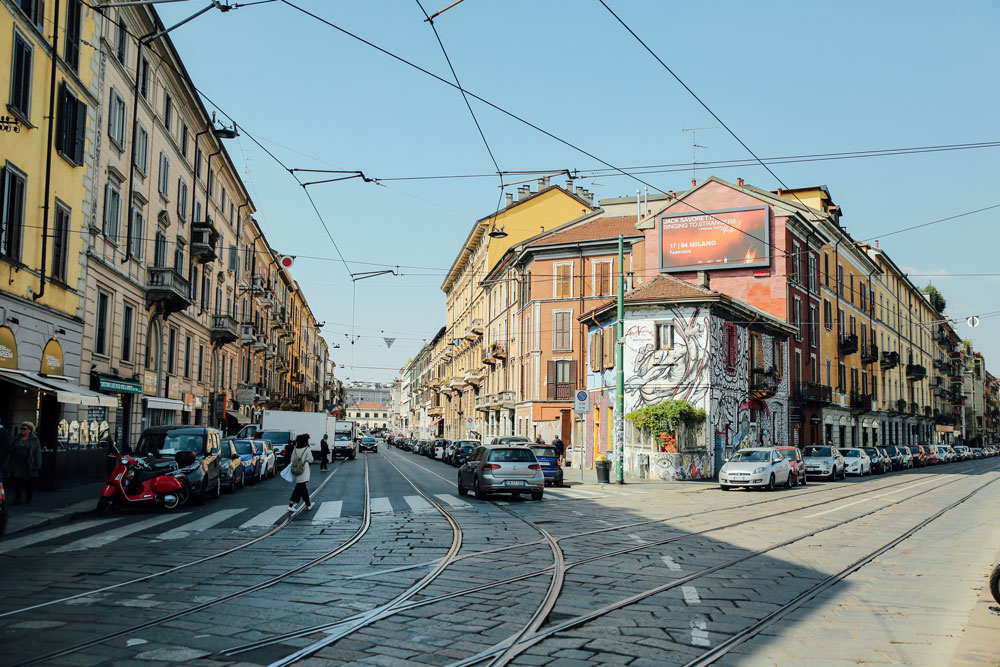 Silvia's Recommendations
Torrefazione De Pedrina
Torrefazione De Pedrina is a tiny café just two doors from Silvia's studio and where she usually goes to get her daily coffee: "Nothing fancy or hip, just a traditional spot that seems stuck in time, where you can sip an amazing freshly roasted coffee at the counter – you will find a pretty long line after lunch – or take home some grinded beans from Donatella, who knows everyone in the neighborhood and always remembers how you drink your coffee!"
Torrefazione De Pedrina – Corso San Gottardo 41

www.facebook.com/Torrefazione-De-Pedrina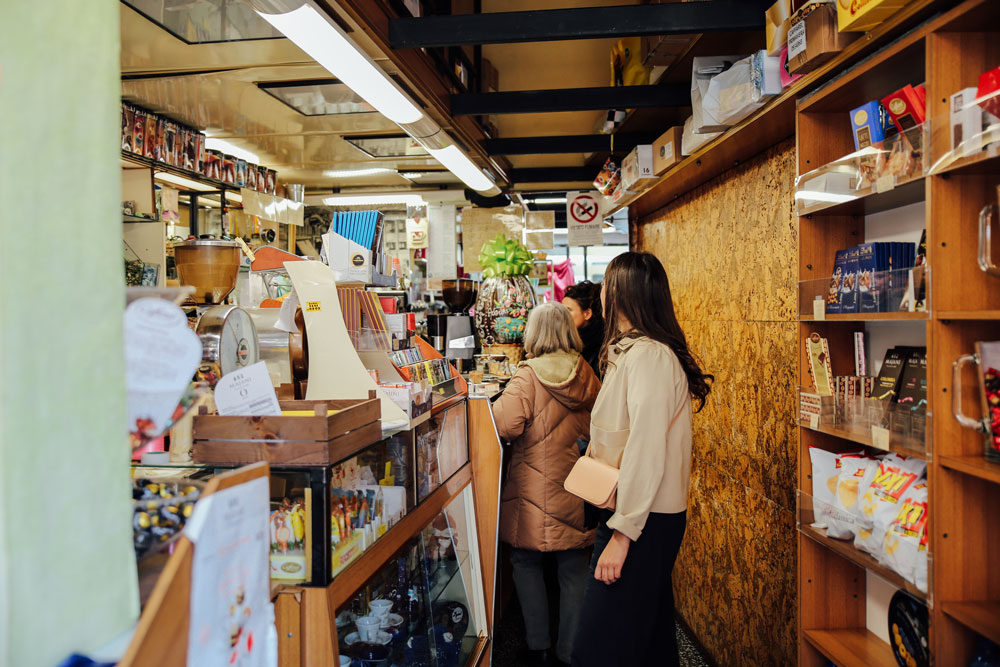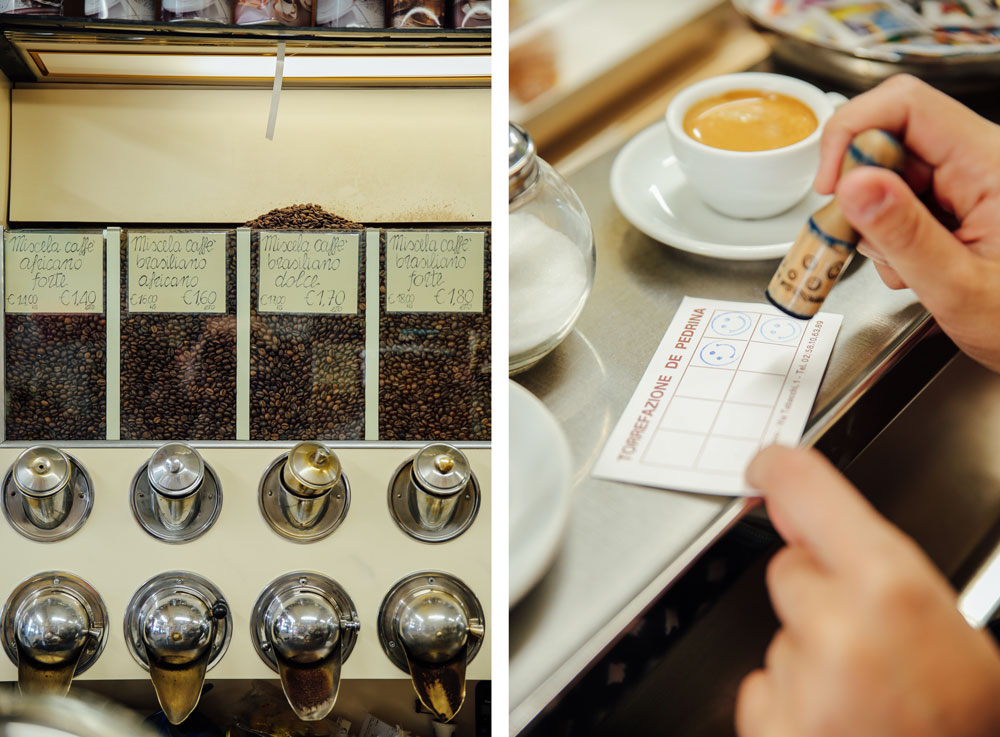 E/N Enoteca Naturale

E/N Enoteca Naturale is a new addition to the Navigli area. This restaurant and bar is a social enterprise focusing on natural wine from different producers whilst helping social inclusion of asylum seekers.  These two elements have made it become a favourite for Silvia: "I like this place for its laid back atmosphere, the great natural wines selection and the space outside, under the big trees.
The staff is made of super passionate, young guys, and part of its profits go to Emergency, an
independent Italian organisation founded in 1994 to provide free and high-quality medical and surgical care to victims in war countries".
E/N Enoteca Naturale – Via Santa Croce 19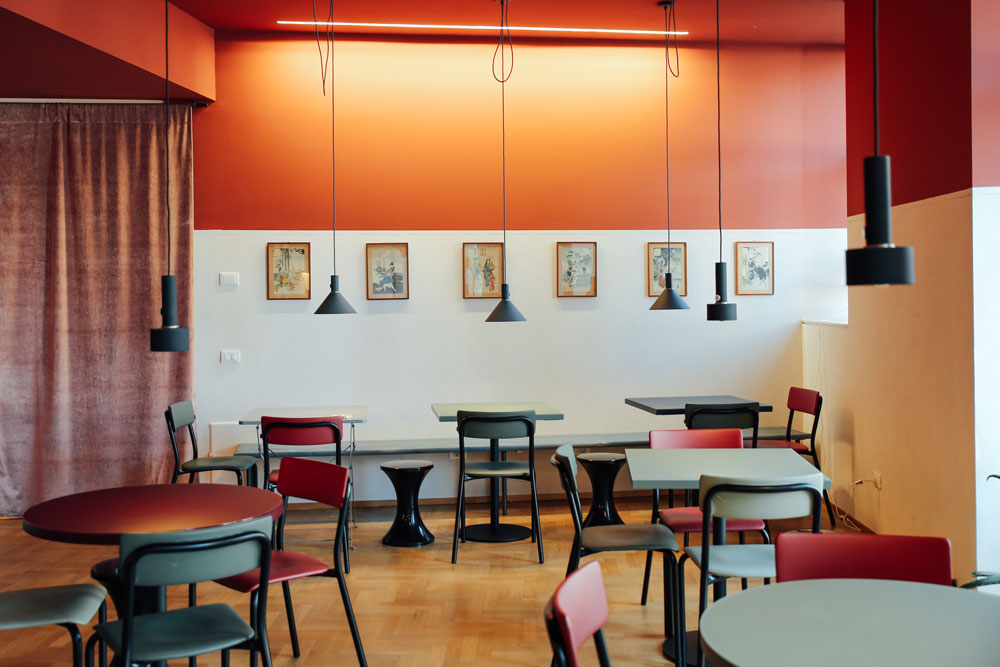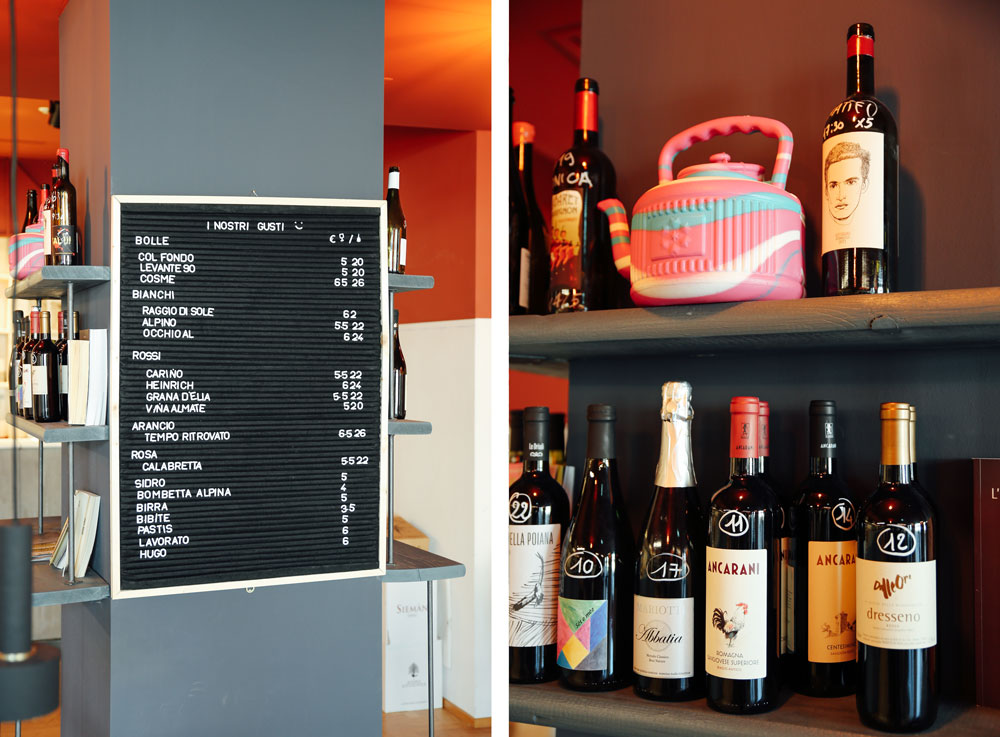 Trattoria Madonnina

Trattoria Madonnina is a typical Milanese restaurant where Silvia likes to grab a quick lunch and the place she always takes friends and guests to when they're visiting Milan, like she did with us: "Here is where I bring my friends to experience the real essence of the neighborhood, especially in the summer when you can eat outside under the arbour. It may look like an Italian cliché, starting with the checked red tablecloths, but this trattoria is very much authentic, with traditional Milanese food and its no-frills yet super friendly owners".
Trattoria Madonnina – Via Gentilino 6
www.facebook.com/lamadonninamilano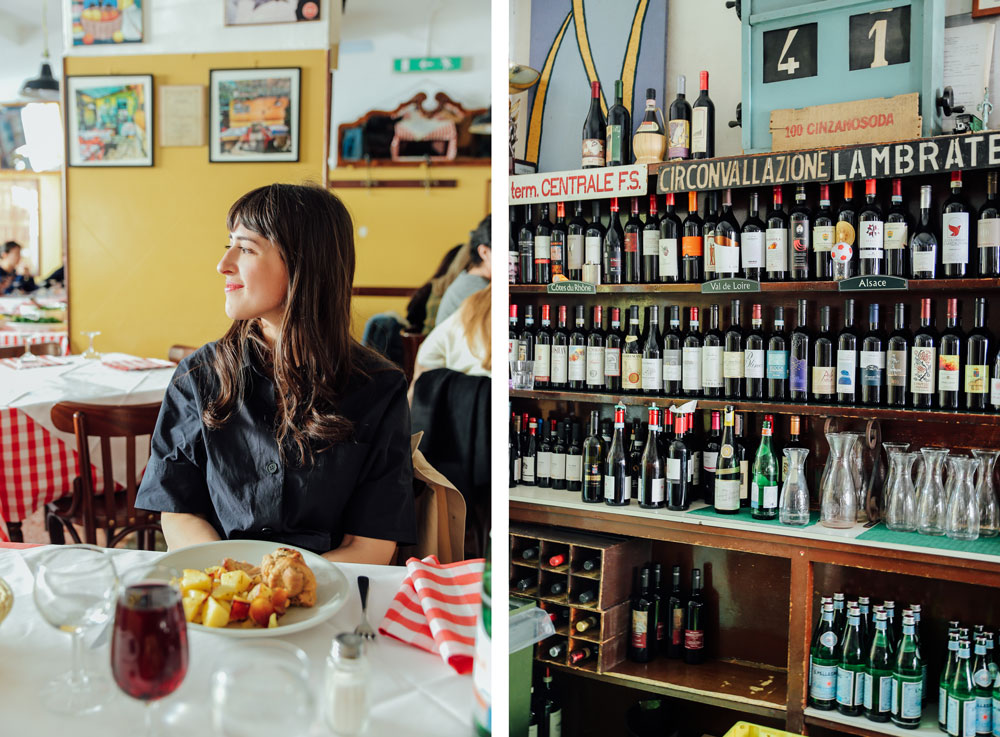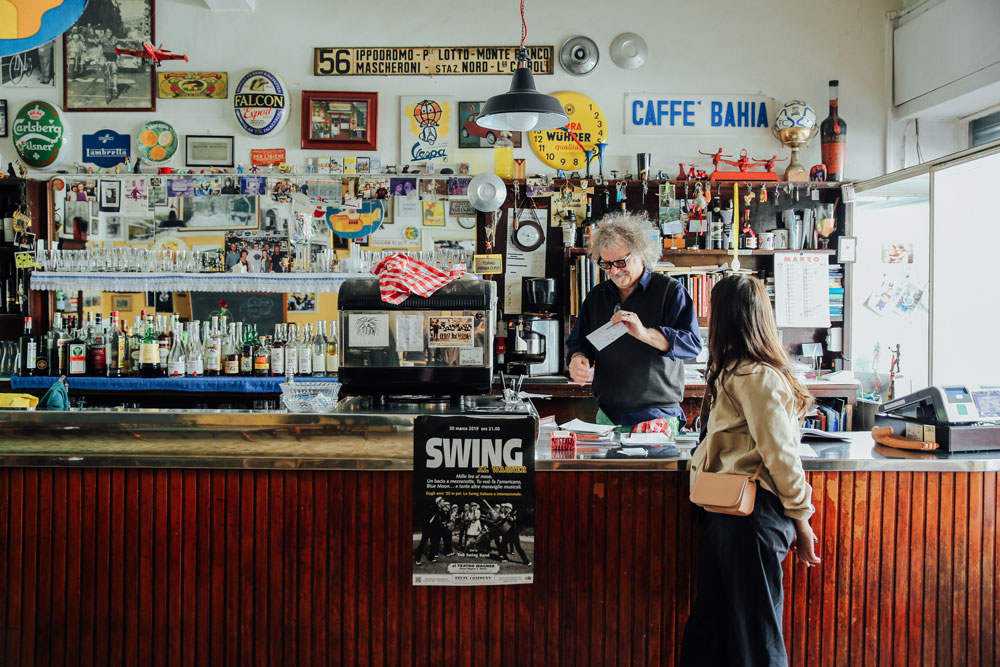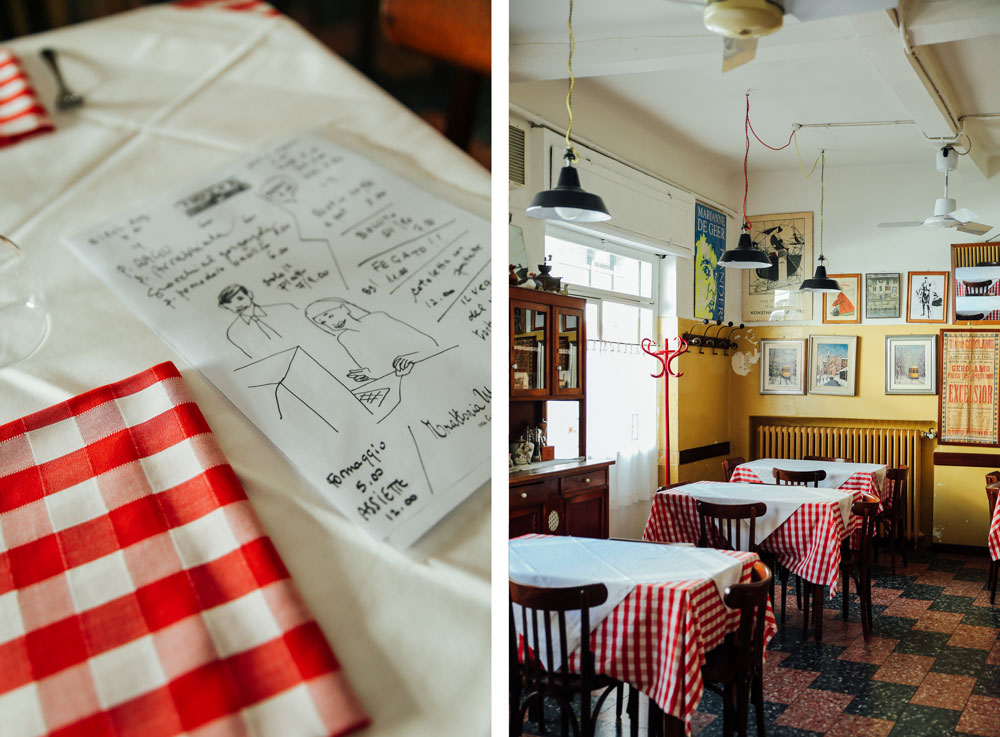 Verso Libri

This bookstore and café was founded by a group of friends working as editors, critics and translators in the literary world with the aim of offering a diverse selection of independent books and magazines, with a focus on quality. Verso Libri has become Silvia's favourite bookshop in the area: "It has a great selection – for children too, here is where I get most of the books for my baby – great foreign magazines, passionate staff and it's the perfect place to get a coffee or an aperitivo in a beautiful, quiet atmosphere. They also organise super interesting events and readings".
Verso Libri – Corso di Porta Ticinese 40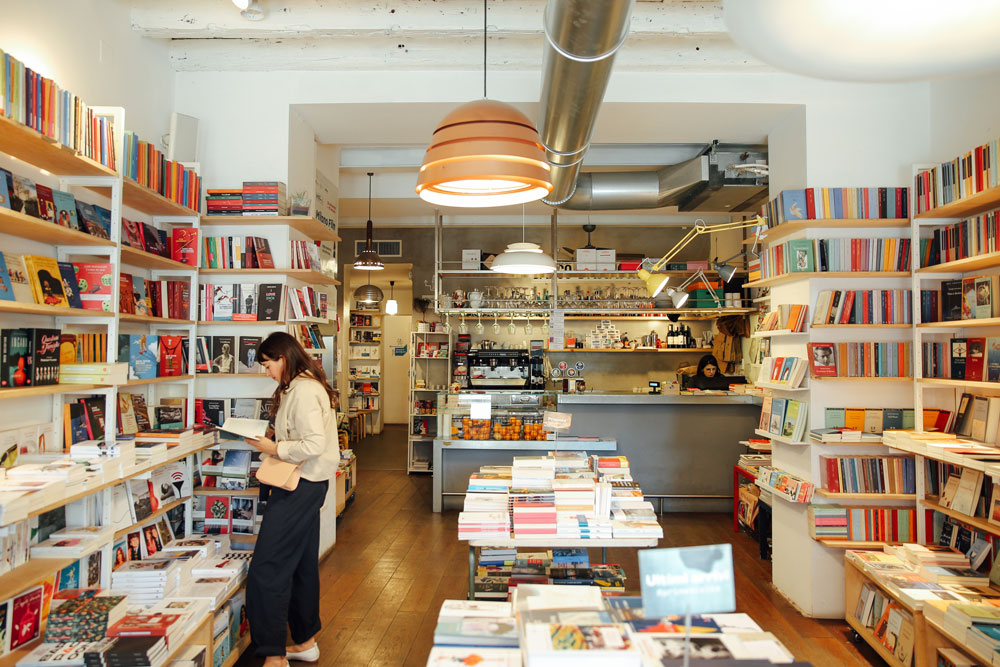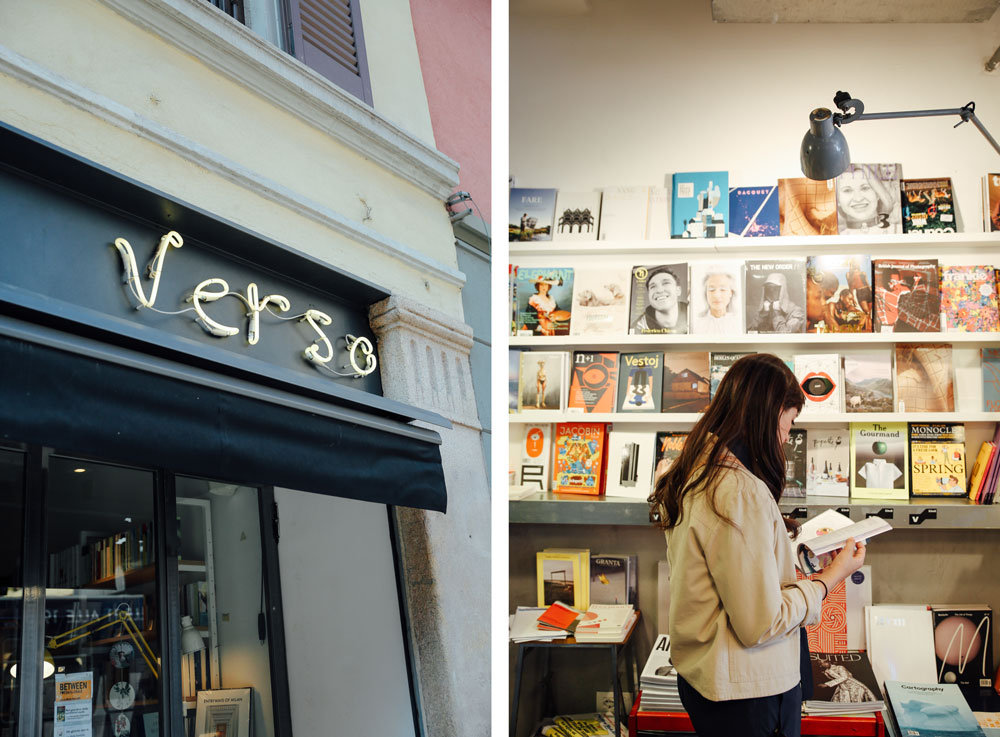 MORE RECOMMENDATIONS:
Arts centre ICA MILANO
Arts foundation HANGAR BICOCCA
Arts foundation FONDAZIONE CASTIGLIONI
1930s villa VILLA NECCHI CAMPIGLIO
Bistro 28 POSTI
Restaurant VALÀ
Restaurant OSTERIA DEL BILIARDO
Trattoria MASUELLI S. MARCO
Greek restaurant VASILIKI KOUZINA
Ice cream parlour LA GELATERIA DELLA MUSICA
Ice cream parlour ARTICO
Bakery LE POLVERI
Bakery DAVIDE LONGONI PANE
Bookshop CORRAINI 121
Bookshop SPAZIO B**K
Jewellery label ATELIER VM
---
GIADA MONTOMOLI – VISUAL ARTIST
STUDIO
Giada Montomoli grew up in Colombia and Tuscany but now calls Milan home. Her simple drawings, usually made out of different textiles, are characterised by her attraction to erotism and her love for women's power. Symbolism is also a constant in her work, with pieces that are filled with specific messages and stories.
We visited her studio, whom she shares with her partner, tattoo artist Luca Font, and asked them to take us on a tour around their neighbourhood in the Acquabella area.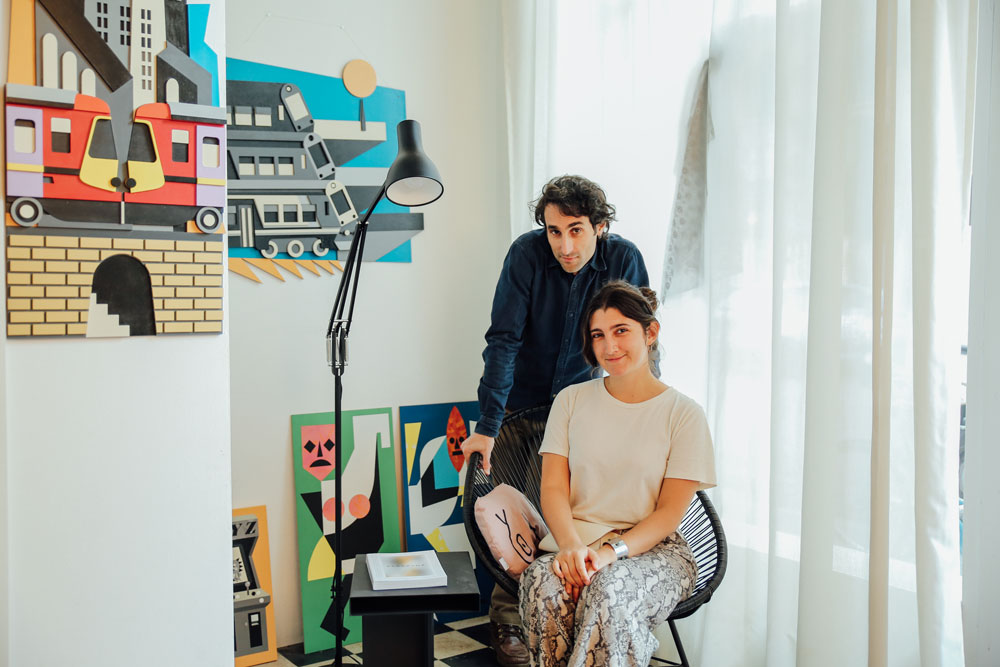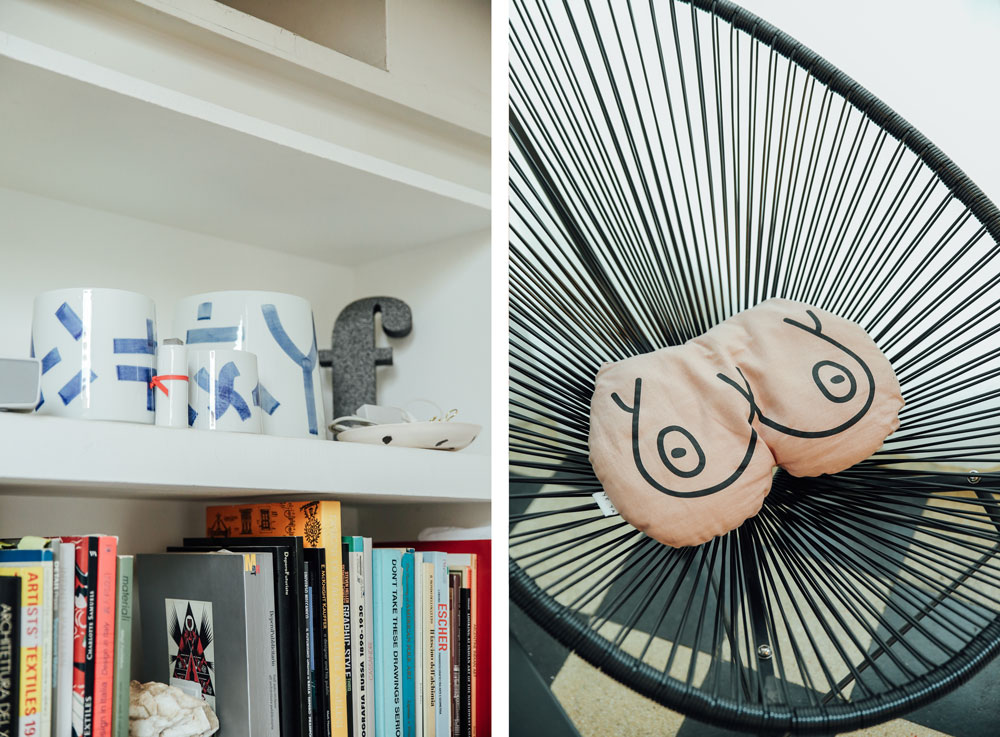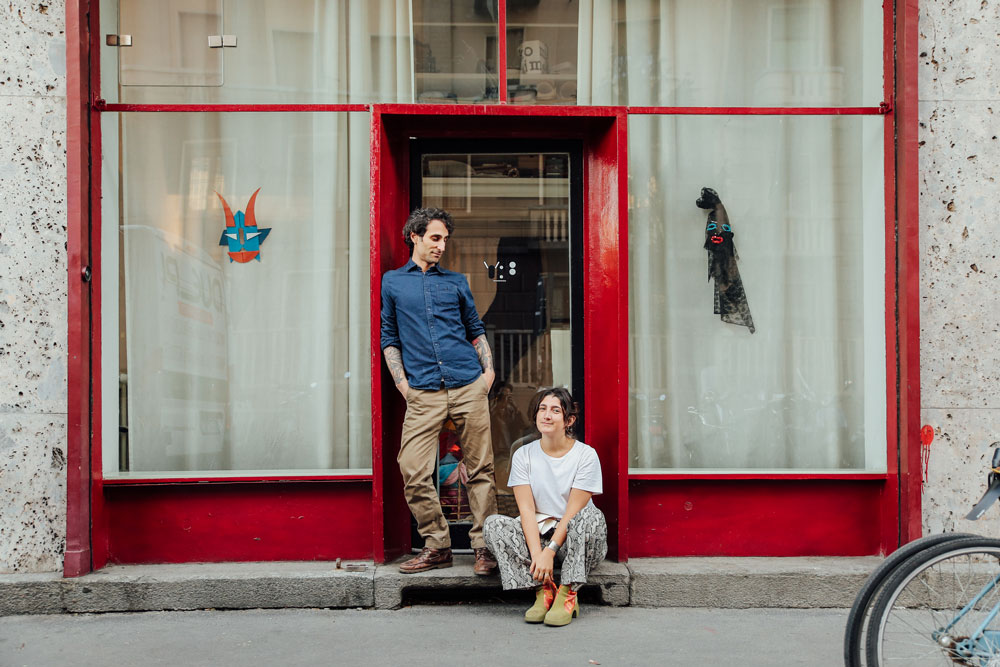 The Neighbourhood

Giada and Luca's studio, called Yeya e Font Studio, is in a former shop located in the Acquabella neighbourhood, close to Porta Venezia. A typical Milanese area that Giada describes as "a quiet and elegant part of the city with beautiful old buildings and green balconies everywhere, filled with tiny and traditional shops that make this area a relaxed place to create".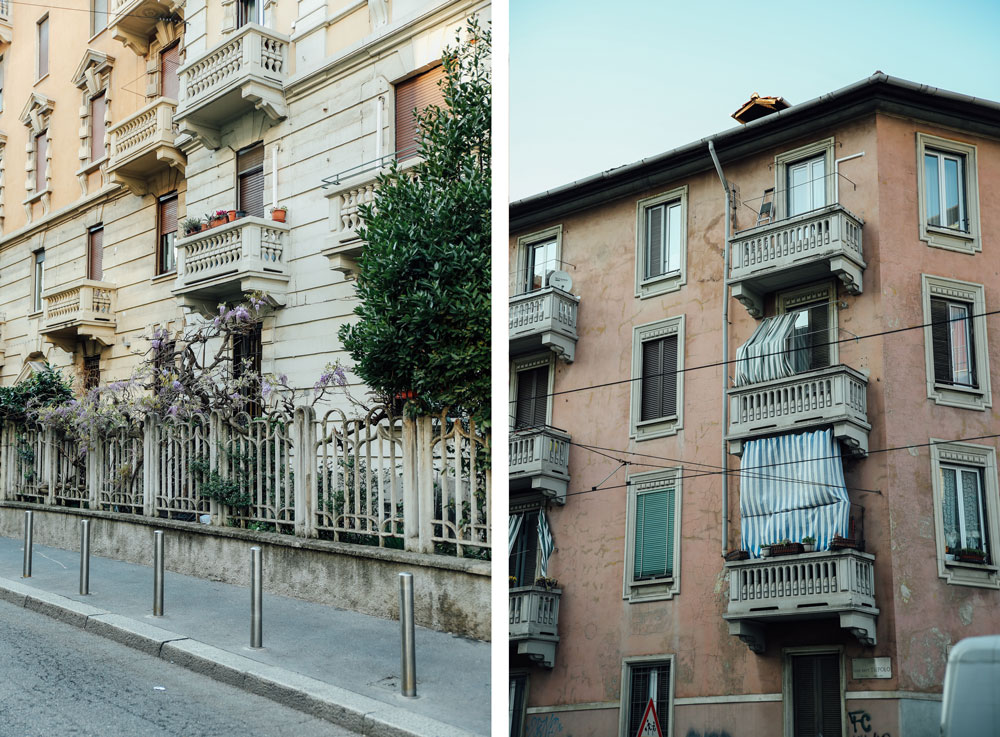 Working in Milan

Giada notices how the city has changed since she arrived in 2005 and how the new generations of creative people are working closely together in studios or collectives: "Having a studio is kind of a new trend around and it's also a great way to meet other people and support each other without depending on big brands or famous locations".
She also considers Milan as one of the key cities in the world for fashion and design: "You can feel it everywhere and I'm positive about the future of the city and its crafts. You can see my love for Milan in a lot of my works, one of my most famous is the Torre Velasca illustration – a perfect new symbol of the city that doesn't talk about religion and celebrates something which was always hated: a building that was considered horrible".
LOCAL CREATIVES WE SHOULD KNOW ABOUT:
Creative studio LA TIGRE
Visual studio FLUDD
Illustrator CRISTINA AMODEO
Music project PRIMITIVE ART
Gallery space TWENTY14
Set designer LAURA TOCCHET
Art gallery GALLERIA INCONSUETA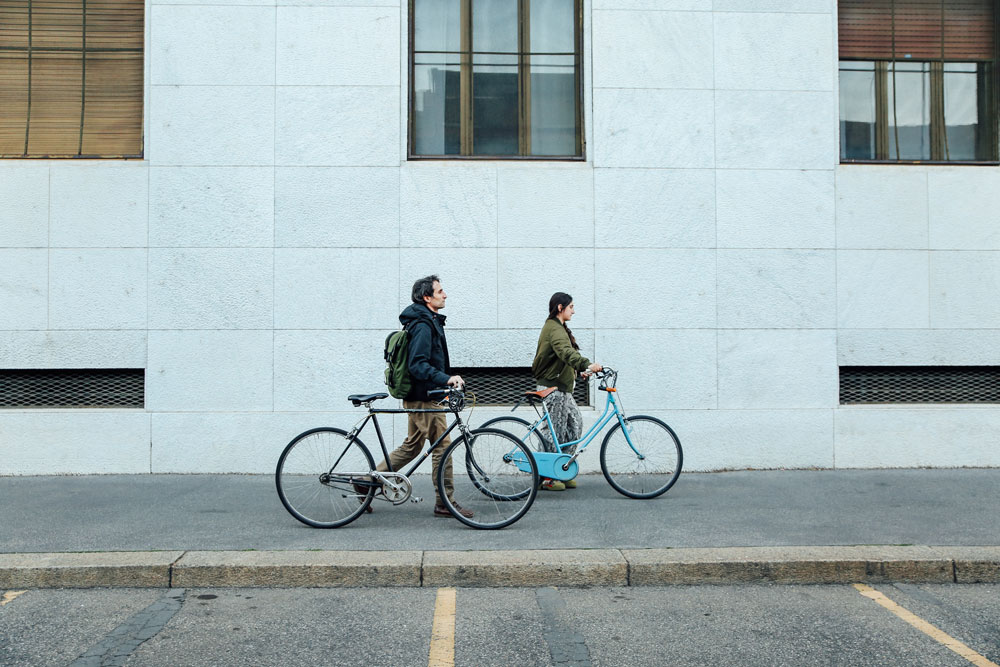 Giada's Recommendations
Silvestri Luigia Liviana Pasticceria

This no-frills café and cake shop is a regular for Giada and Luca in their neighbourhood: "It is a typical old Italian-style café, where you can drink cappuccino (never after 11:30 in the morning) and have a small pastry while you share the newspaper with some old folks and all at a good price!"
Silvestri Luigia Liviana Pasticceria – Via Francesco Hayez 14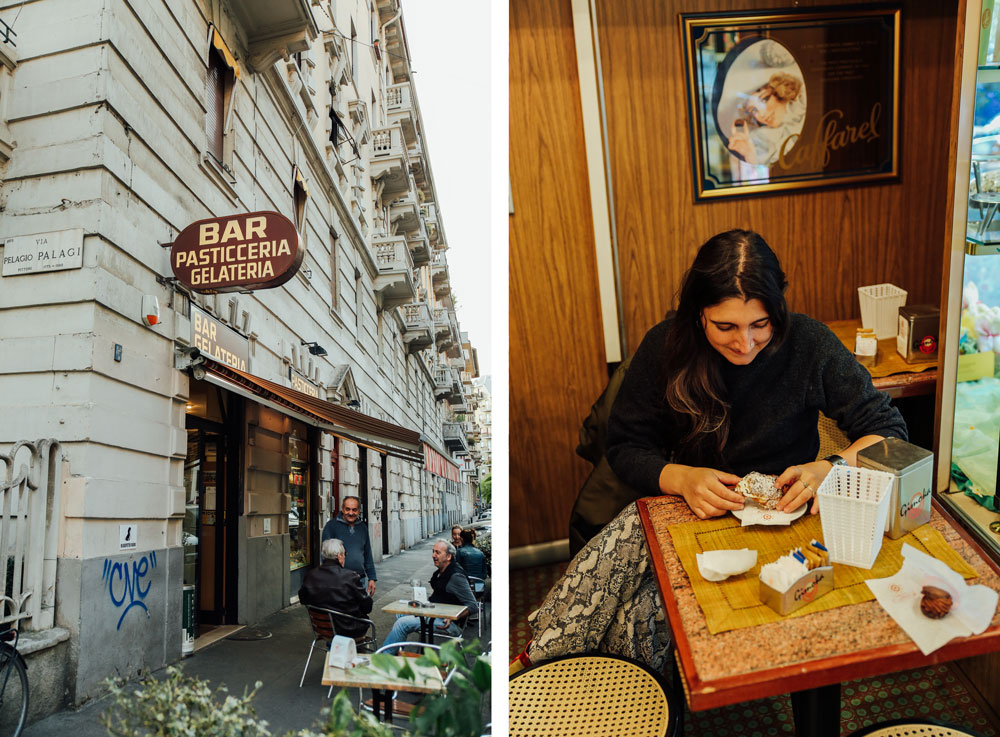 Bar Basso

Bar Basso is a traditional Italian cocktail bar that has recently become the place-to-be for creatives in Milan: "The interiors are old, elegant and posh. During Design Week it's impossible to get inside but also impossible to avoid. Of course, you can't order anything but the Sbagliato (a Negroni originally made by mistake here in 1972 using sparkling wine instead of gin) in my opinion".
Bar Basso – Via Plinio 39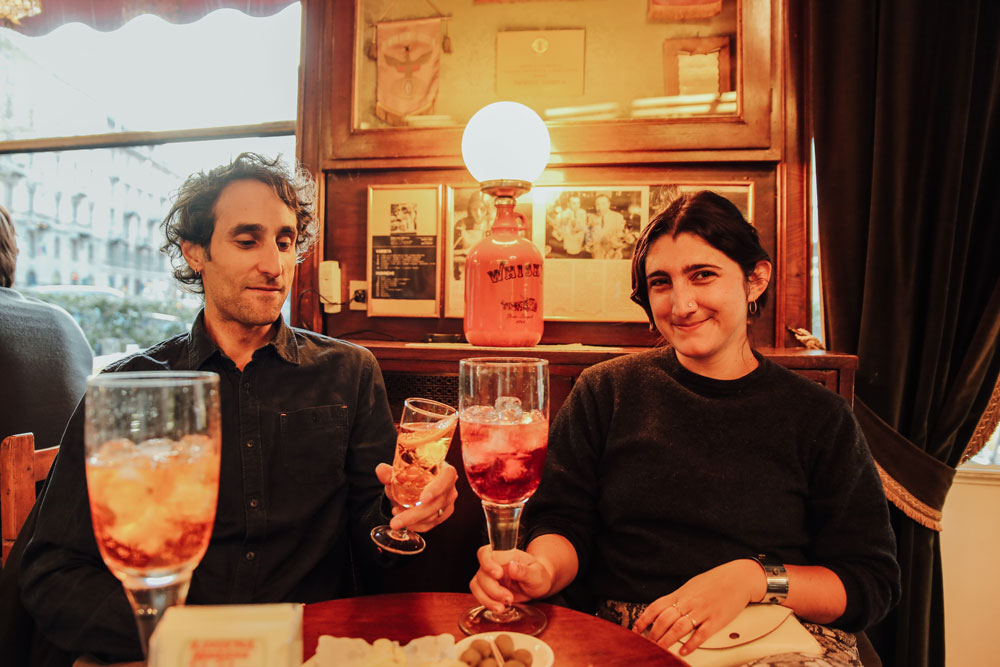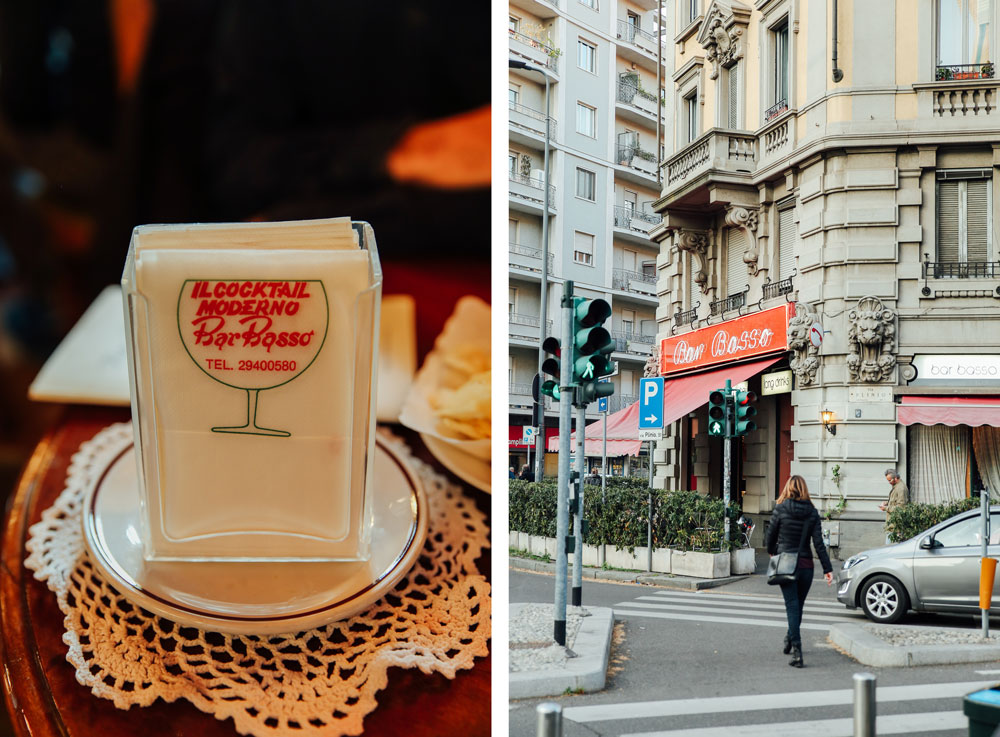 MORE RECOMMENDATIONS:
Sushi bar POPOROYA
Bar LA BELLE AURORE
Restaurant NEBBIA
Restaurant ERBA BRUSCA
---
SARAH MAZZETTI – ILLUSTRATOR & COMIC ARTIST
STUDIO
Sarah Mazzetti has been working as a freelance illustrator for the past 7 years, creating commissions for American clients such as The New York Times and The New Yorker, whilst splitting her practice between illustration and comics. Working for foreign clients and building relationships with a wider, international community has greatly influenced the way Sarah thinks and develops her work.
We met Sarah at her studio in the Cadorna neighbourhood and, from there, we went on a stroll to the nearby Sempione Park, the Triennale design museum and her favourite spot for Milanese aperitivo.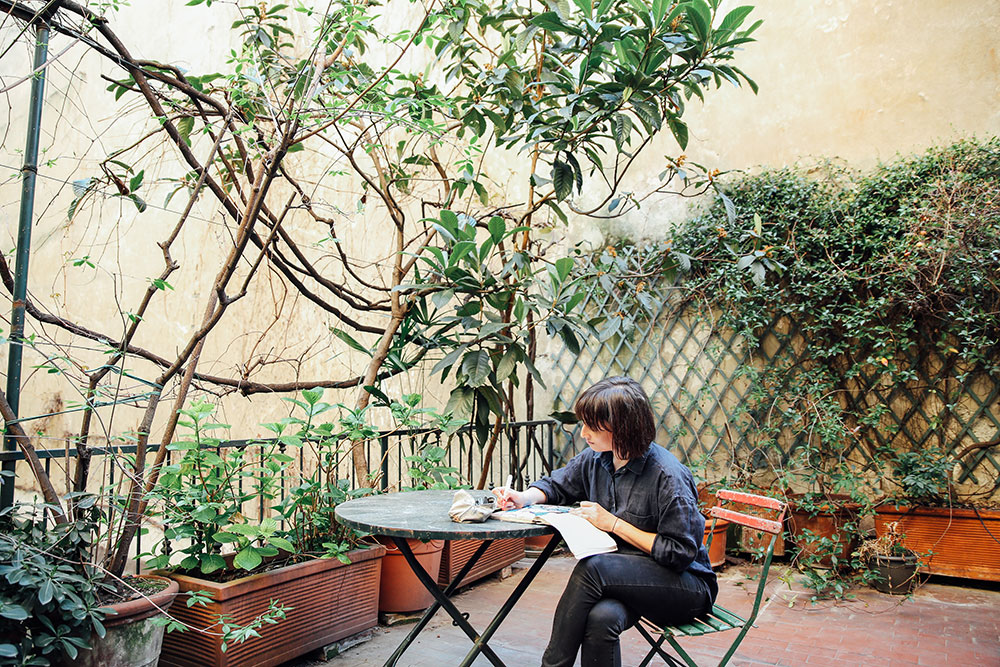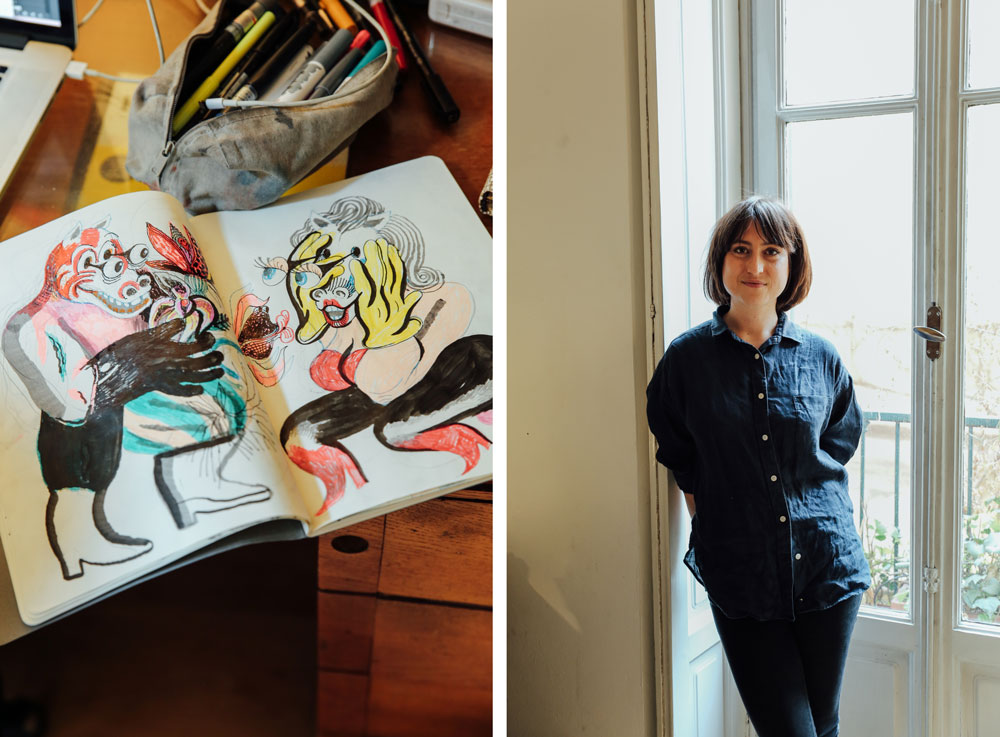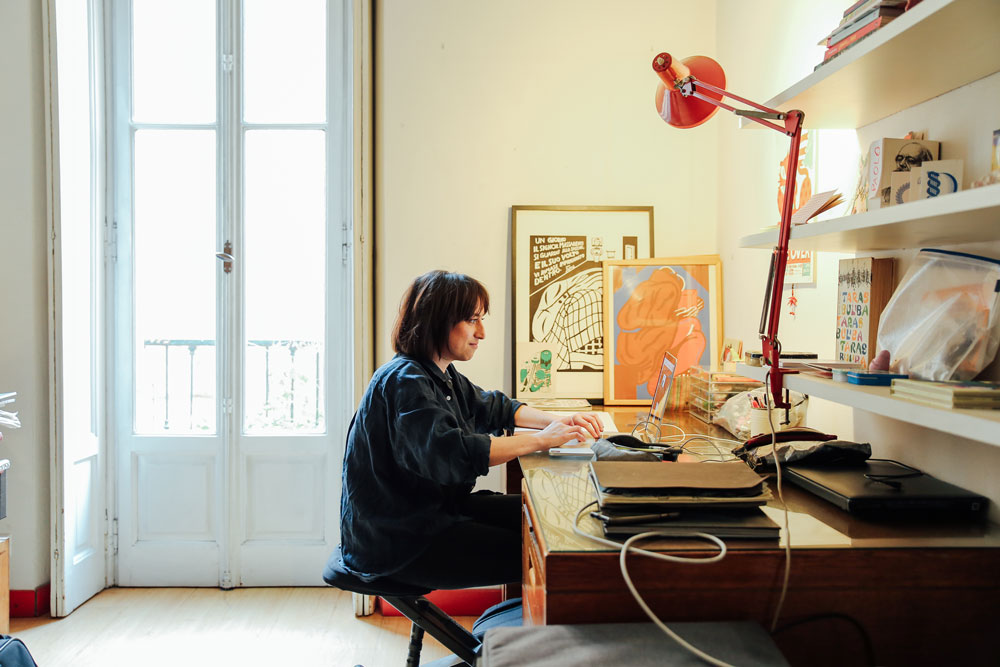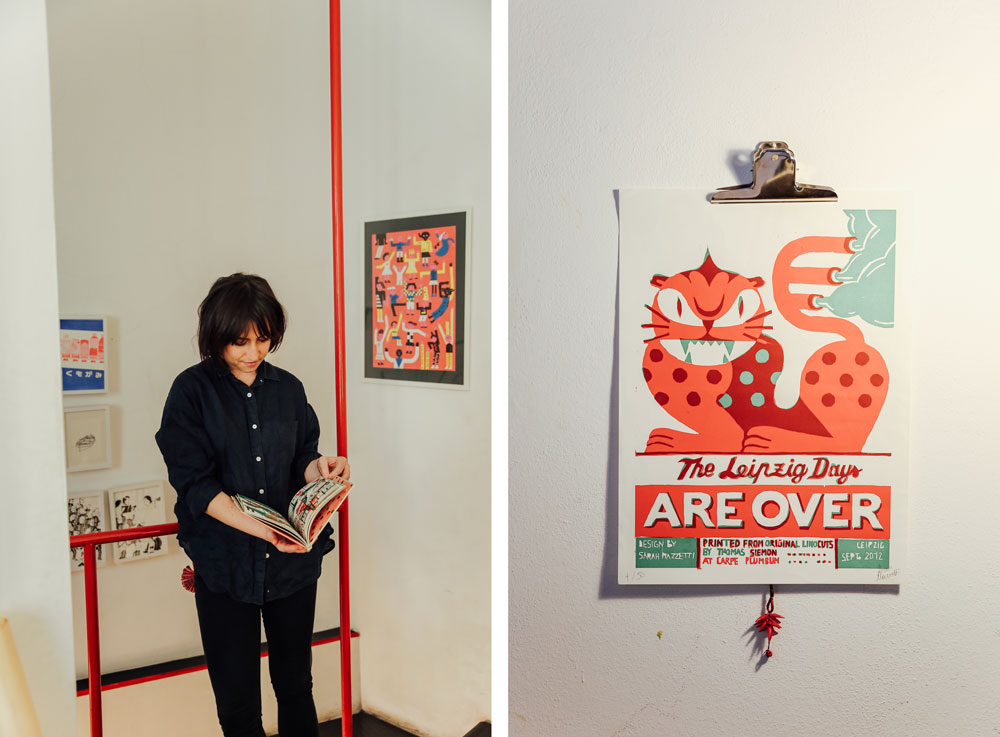 The Neighbourhood

Sarah based her decision to work in this area because of the company at her studio: "I share my studio with a few other comic artists and it just feels quite perfect". She now enjoys living and working in two completely different areas of the city: "Cadorna is quite a posh area next to Parco Sempione, and I love being able to work so close to it! Also, not living and working in the same place, I don't spend my whole life in just one little corner of the city and I get to explore more of it".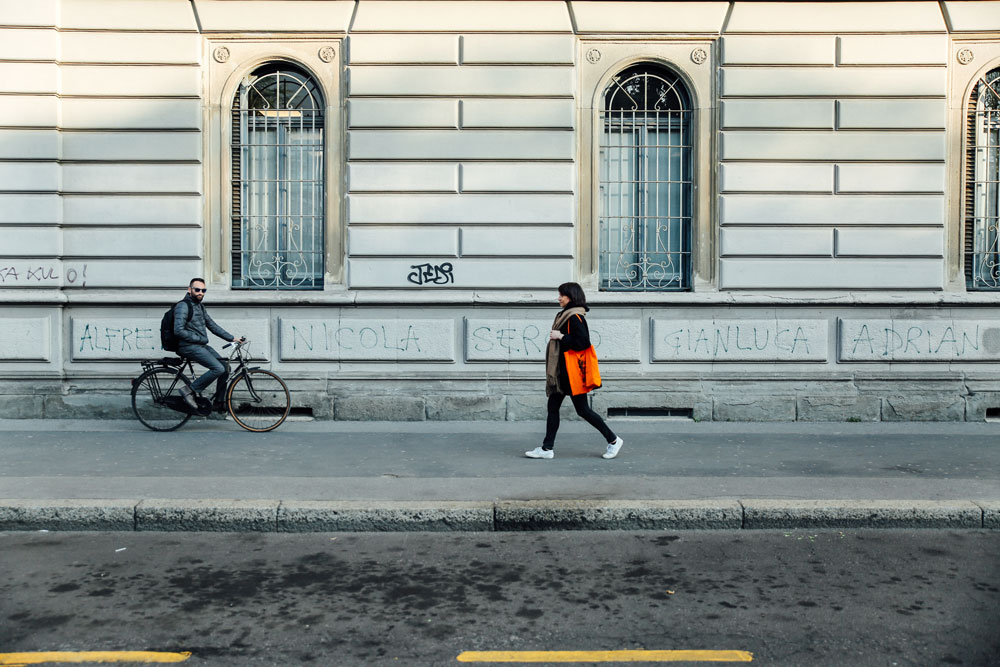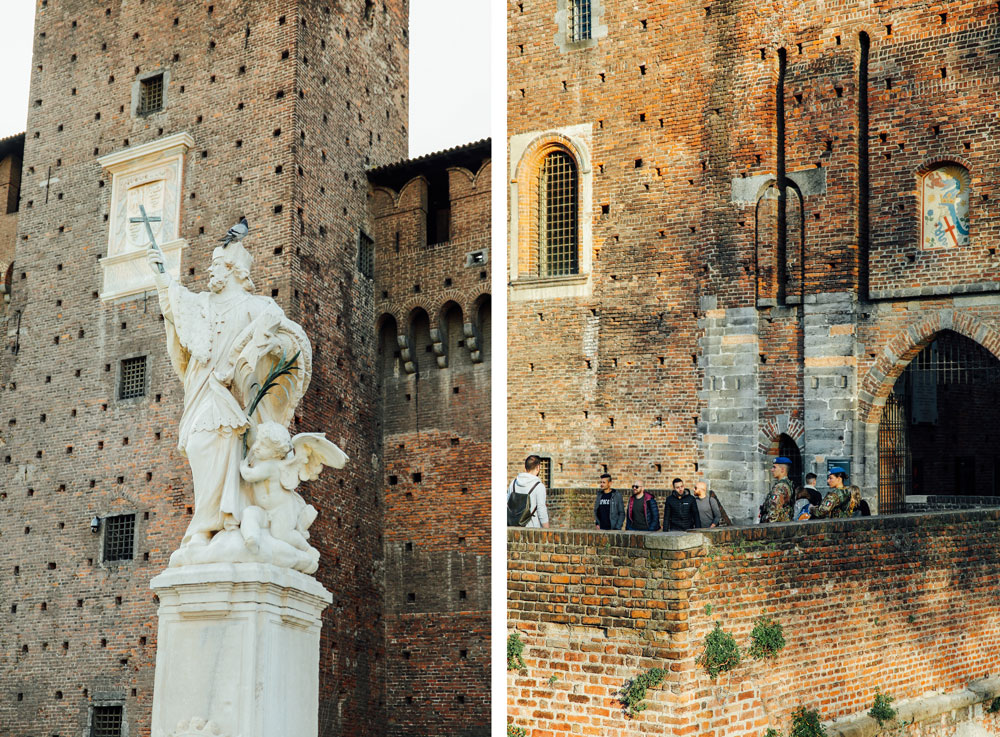 Working in Milan

Sarah has lived in many different places and, just recently, has felt an intense need for roots: "I've just moved back to Milan 6 months ago, because it's a city that feels familiar and has a liveliness to it that is now lacking in the rest of Italy. So, even though I cannot say that the city itself has a strong influence on my work, the environment in a wider sense just feels right at the moment. For instance, I work on a festival dedicated to illustration and graphic arts in here called PawChewGo, together with a small group of people, and the chance to research, think about the exhibition or go into depth in projects is very important to me.".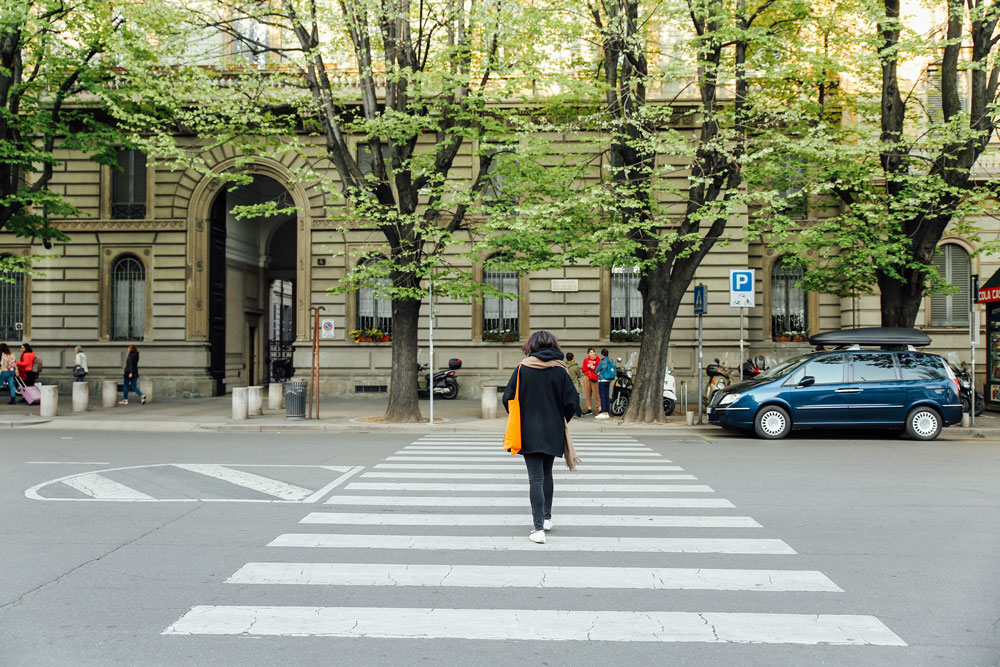 Sarah's Recommendations
Sempione Park

Established in 1888, Sempione is one of the main parks in the city and is located in its historic centre. It sits next to the gardens of the Sforza Castle, which was one of the largest citadels in Europe. A relaxing space in the heart of the city where Sarah often goes for  "a reading break or have lunch – a habit I try to practice wherever I live as it improves my routine radically".
Sempione Park – Piazza Sempione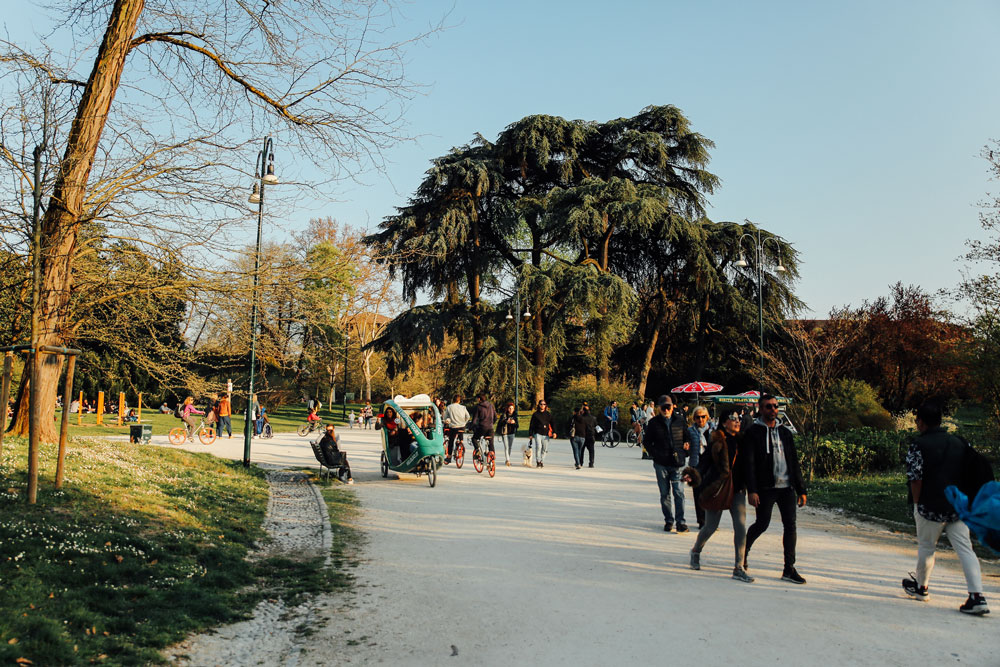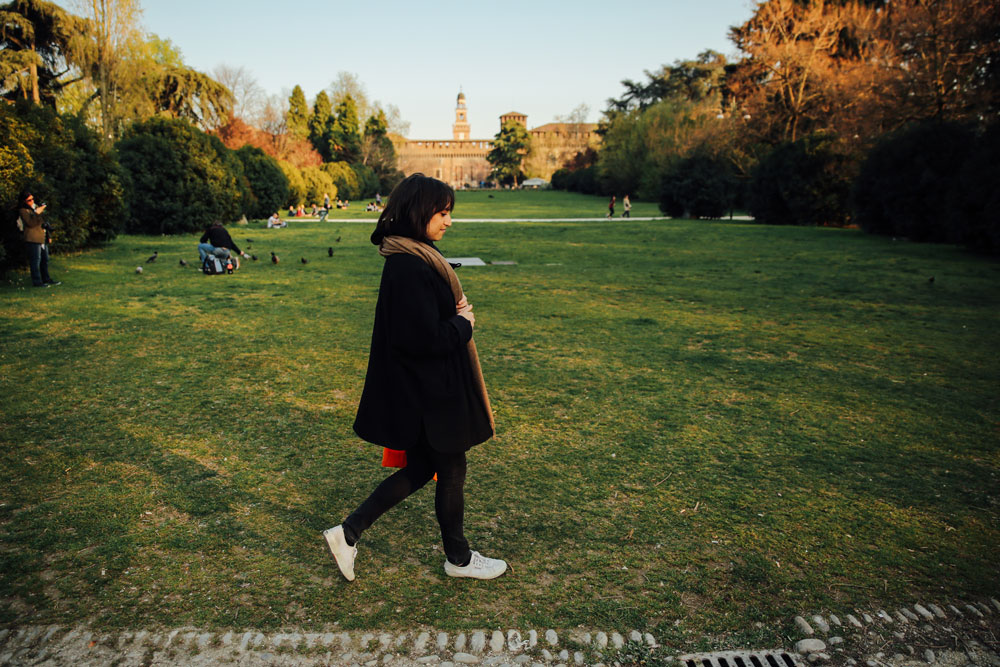 La Triennale di Milano

This design museum has become an institution in the city, with ground-breaking exhibitions that offer new view points on topics that lie at the core of our society. That's the case of 'Broken Nature', the exhibition we visited with Sarah, that explores how design has and will become an essential part of human survival.
La Triennale di Milano – Viale Emilio Alemagna 6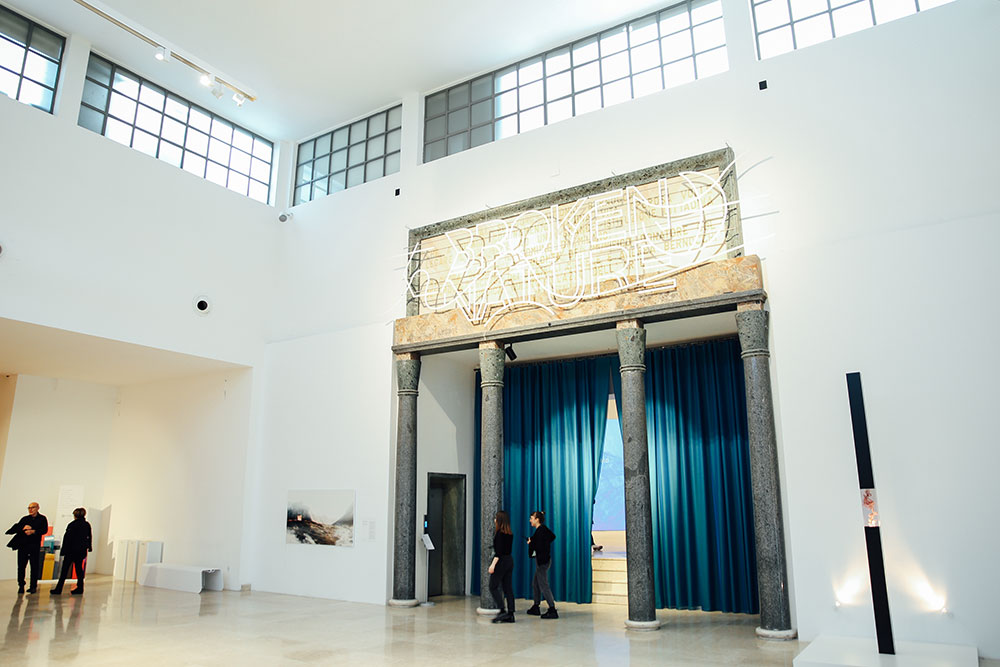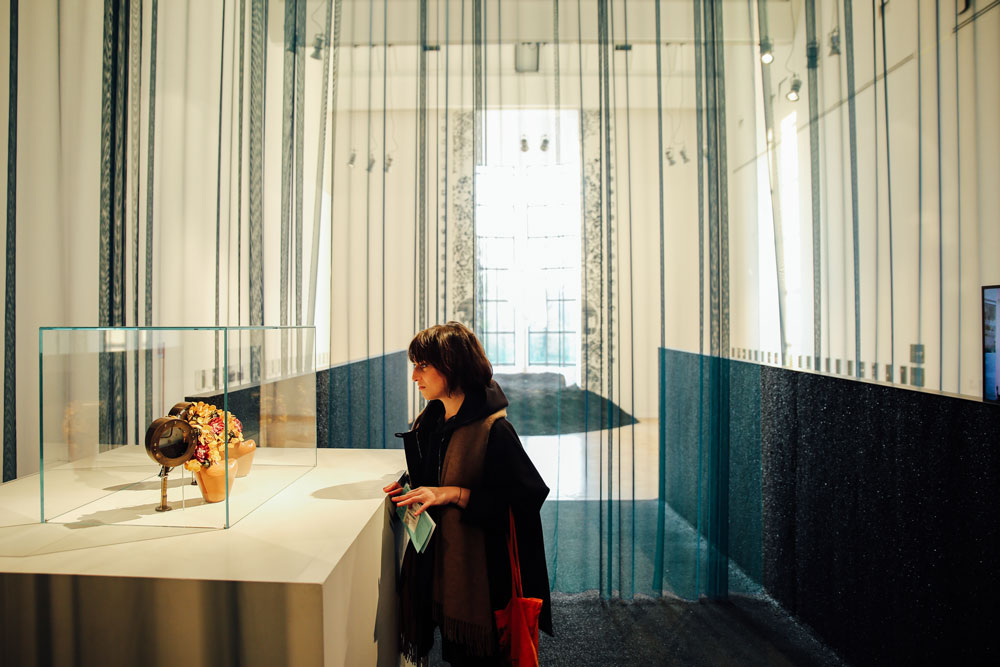 Bar Magenta

You can't leave Milan without trying the aperitivo, the evening and social activity that originated in the city in the 1920s and consists of enjoying a spritz or cocktail with friends, whilst having finger food usually from a buffet, and at no added cost. Bar Magenta is one of Sarah's favourite spots for this tradition: "It is a beautiful typical Milanese style bar and the aperitivo here is always very good!"
Bar Magenta – Via Giosuè Carducci 13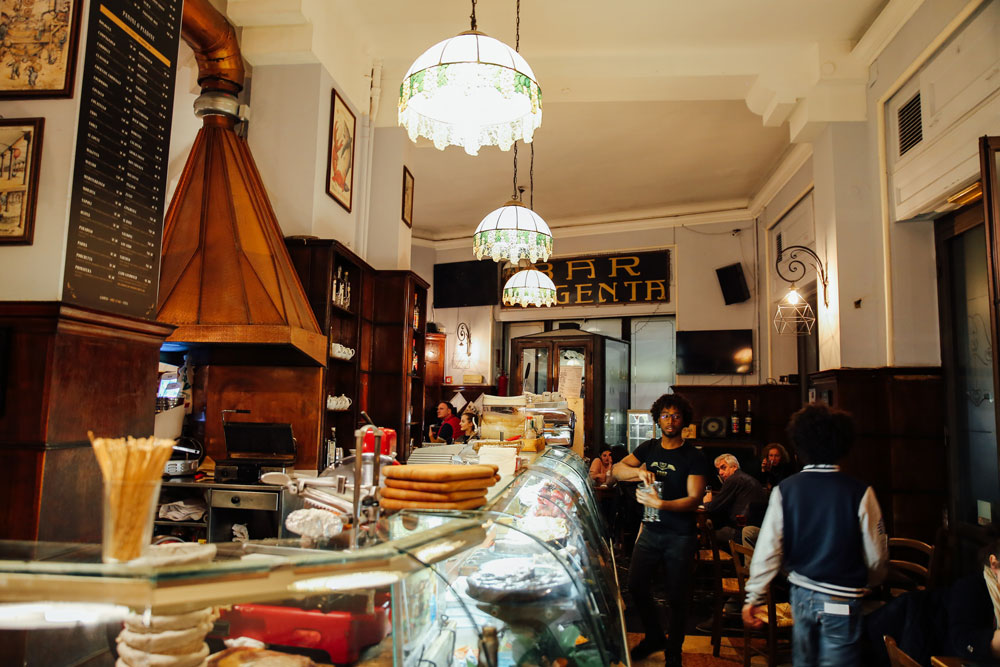 MORE RECOMMENDATIONS:
Bookshop SPAZIO B**K
Arts centre FONDAZIONE PRADA
Independent cinema BELTRADE
---
MARTINA MERLINI – VISUAL ARTIST
STUDIO
Martina started her career as an illustrator and graphic designer but, after a few years, she felt an urge to transform her work and get involved in more personal projects. Since then, she has developed her own technique using non conventional materials such as wax and enamels, exploring the balance between the shape and roughness of the different surfaces, whilst also experimenting with three-dimensional shapes built with inexpensive materials like wood, fabric and rattan.
We met Martina at her studio, ahead of her exhibition with American artist Julie Oppermann at MAGMA Gallery in Bologna. She took us on a walk around her neighbourhood outside Milan's city centre to explore this area that is now becoming popular with young creatives.
The Neighbourhood

Martina shares her studio, Spazio Florida, with her partner, who is a screenprinter, and her friend Elena, a fine art printer and graphic designer. The studio is located close to Cimiano, an area up in the north east of Milan: "It is now a popular neighborhood that used to be a skid row. We really like the vibe that the neighborhood transmits – it still is very authentic, full of contradictions and a real example of integration. Moreover, we have Naviglio Martesana a few steps away from our door, an enormous park with a river passing though that a lot of people living in Milano don't know about".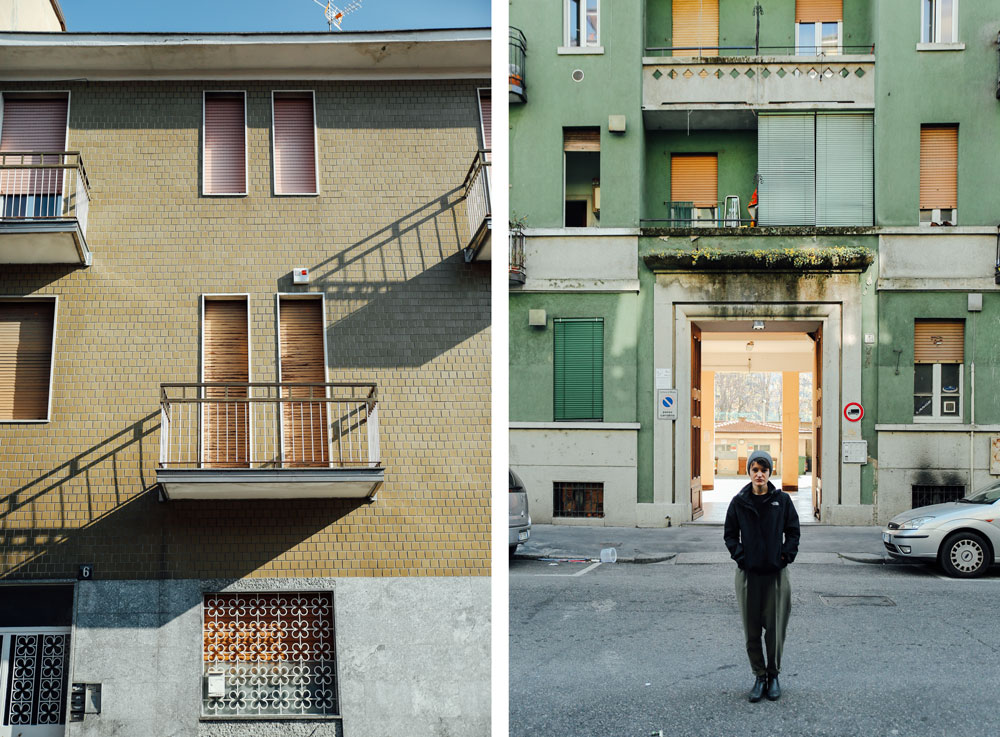 Working in Milan

Martina thinks the creative community in Milan has grown over the past year, although it would benefit from support from the government: "It is a tough city and it's not easy to live and work here, but you end up learning how to deal with it. After 13 years living here I feel that we have a strong creative community, but there's a high level of competition. In Italy we don't have any type of support from the government for creatives, and this is impoverishing our generation of artists and artisans, that can only survive thanks to big companies and brands".
LOCAL CREATIVES WE SHOULD KNOW ABOUT:
Illustrator CRISTINA AMODEO
Screenprint & risograph studio PRESS PRESS
DJs SOULFINGER
Photographer ALICE SCHILLACI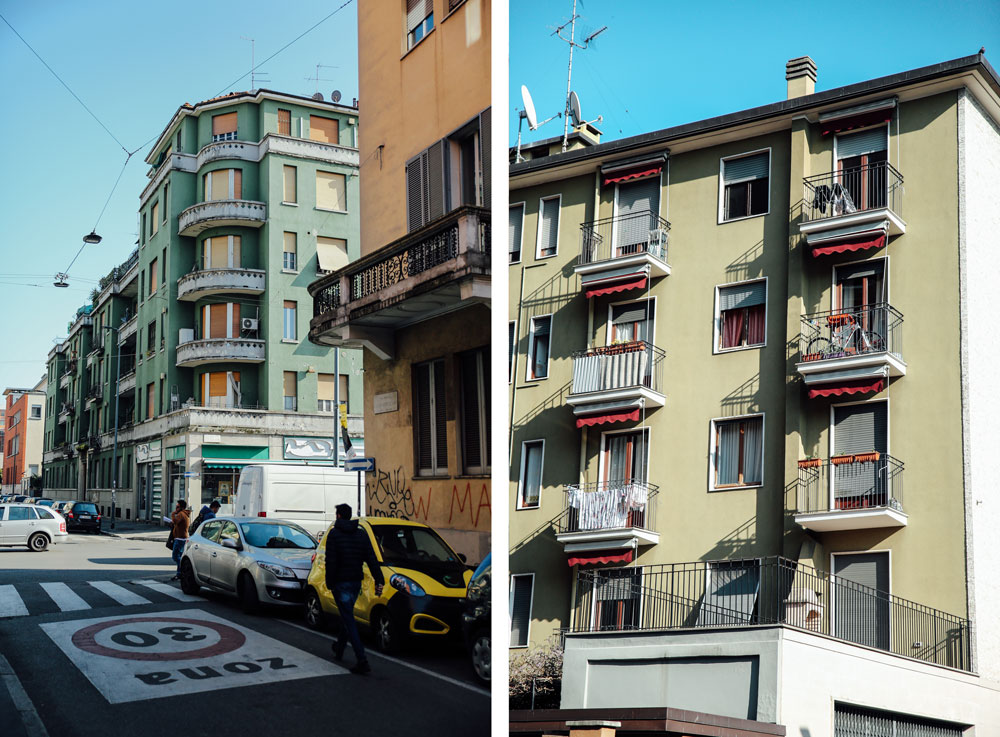 Martina's Recommendations
Bar Nicola

Bar Nicola is for Martina the best bar in the neighbourhood: "This is our place, an old-fashioned bar with old loud men who, sometimes – especially on Friday – are very drunk. Here you can listen to stories about a city that has disappeared, eat a panino for 2.50€ and if you're lucky listen to live music and eat Giuseppina's (the only woman allowed to step in) incredible pasta".
Bar Nicola – Via Privata Paolo Paruta 56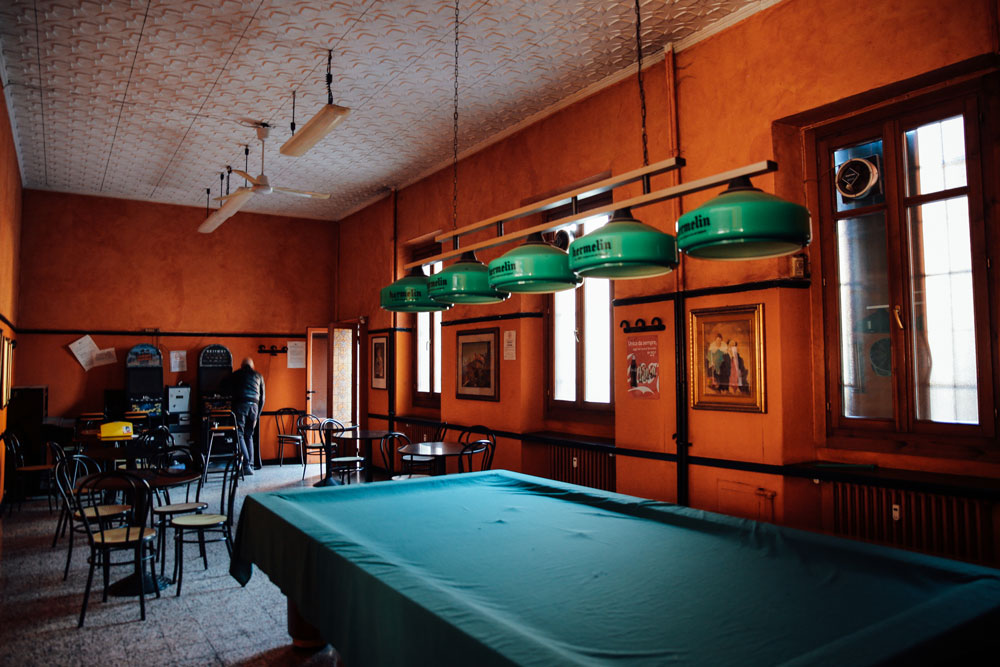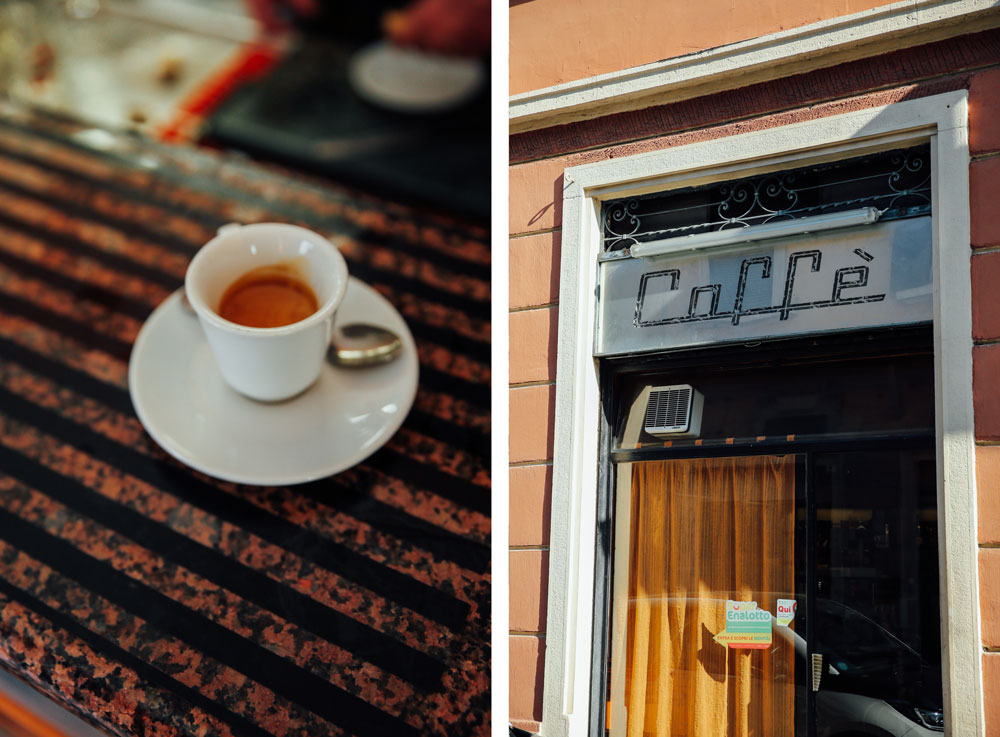 Assab One

Assab One is a non-profit arts organisation founded by editor and journalist Elena Quarestani. This former typographic factory is now dedicated to providing artists with a non-conventional environment for research and expression.  Martina emphasizes Elena's work and vision: "In the past 10 years, she has brought top class contemporary artists to the suburbs of Milano".
Assab One – Via Privata Assab 1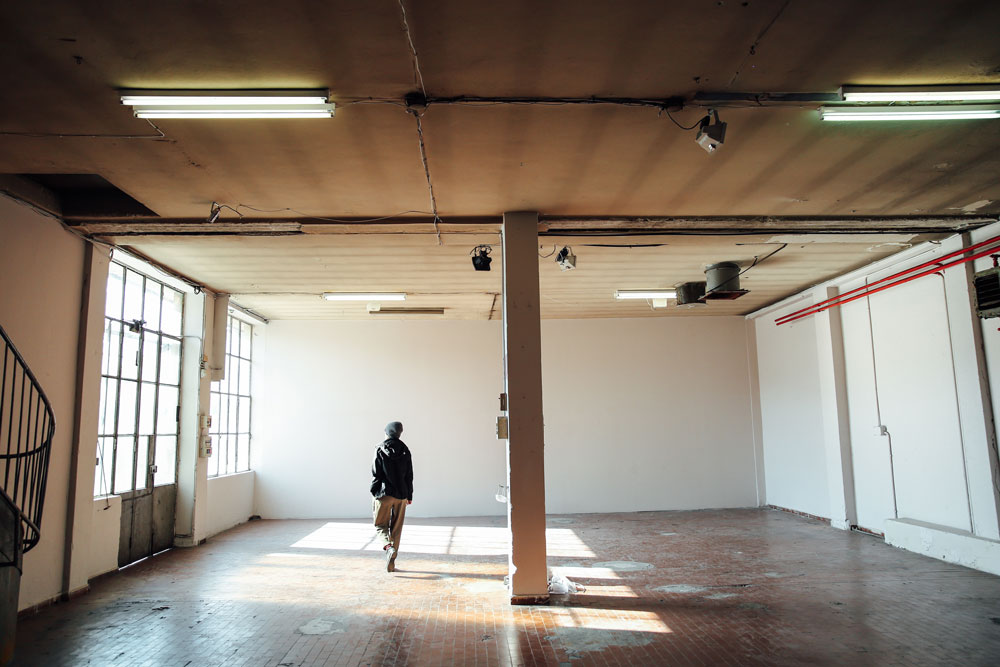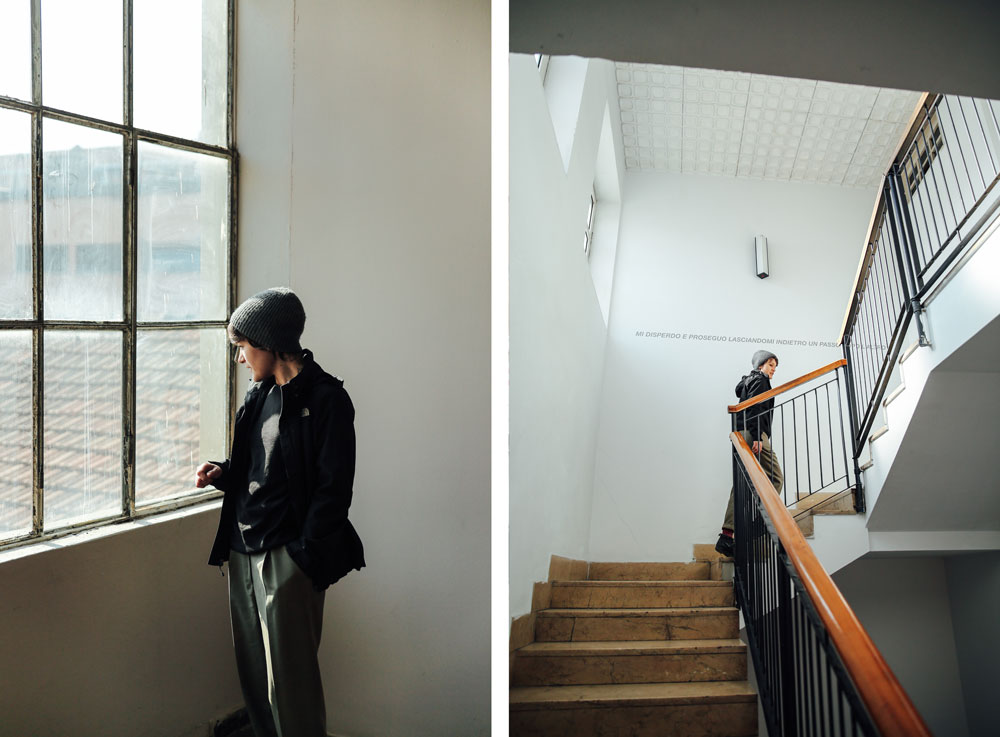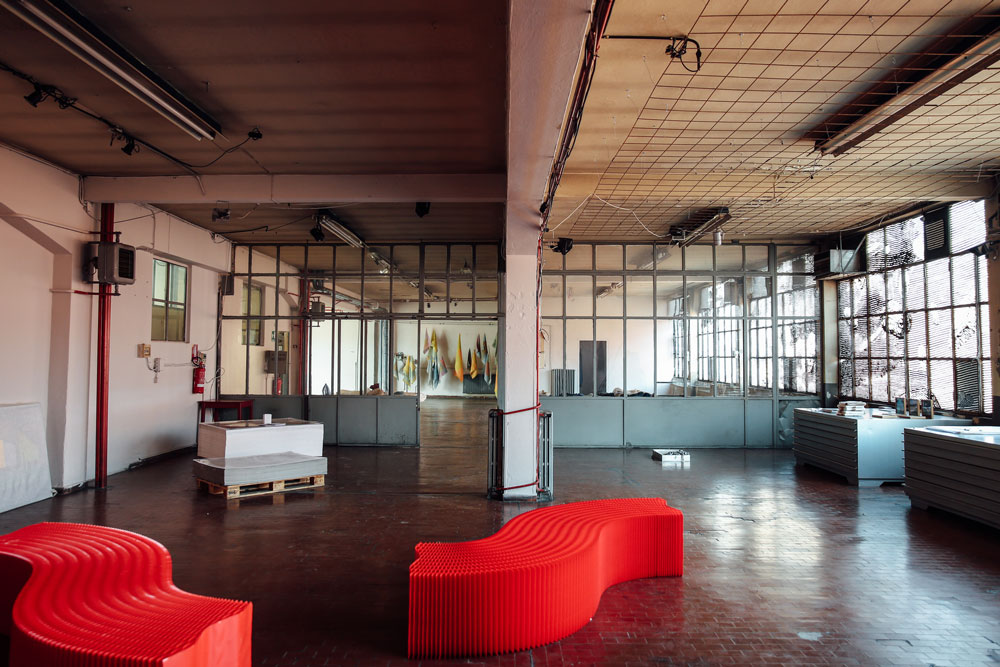 Martesana River

This quite area, just a few steps from Martina's studio, is her place for relaxation: "It is a local hidden treasure that not many people know about. On Sunday, all kind of people come here for picnics and barbecues and it's a real example of integration in the city".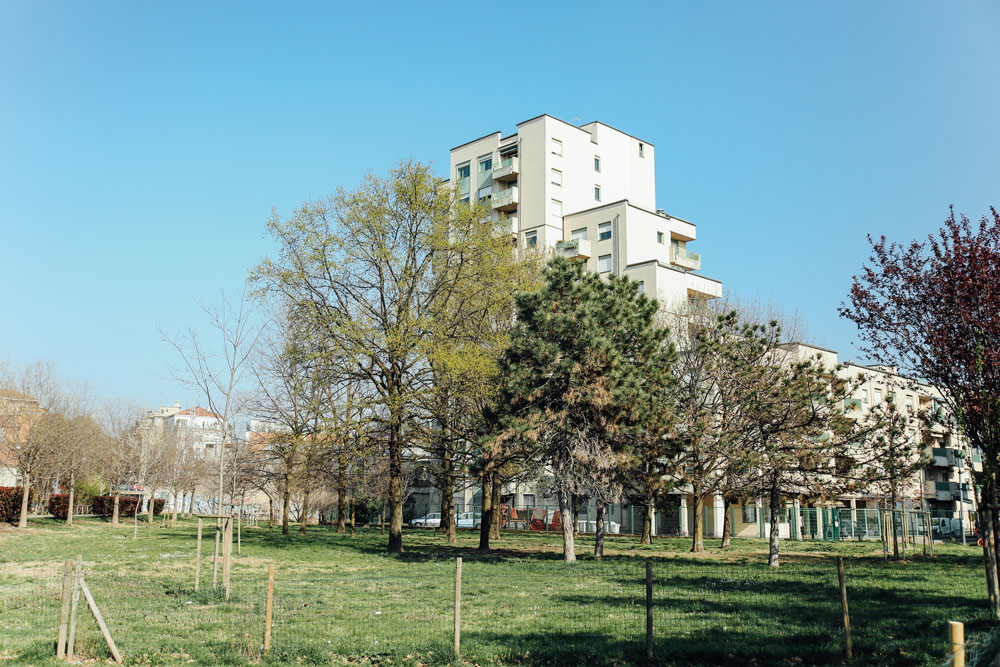 MORE RECOMMENDATIONS:
Pub BIRRIFICIO LAMBRATE
Gallery CARASI
Farm CASCINET
Arts centre HANGAR BICOCCA
Record store VOLUME VOLUME
Park TROTTER
---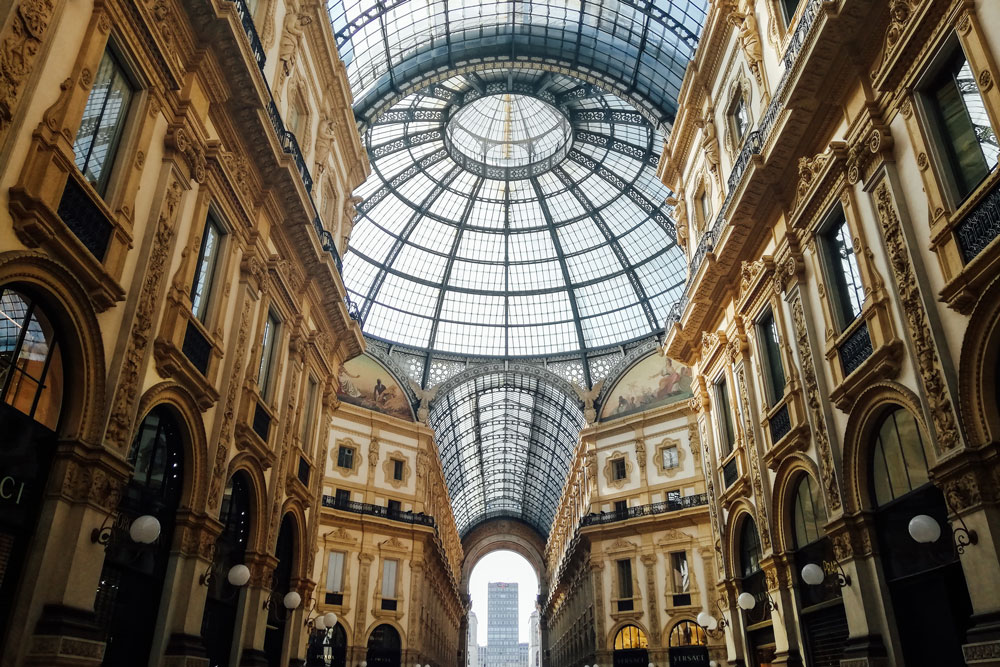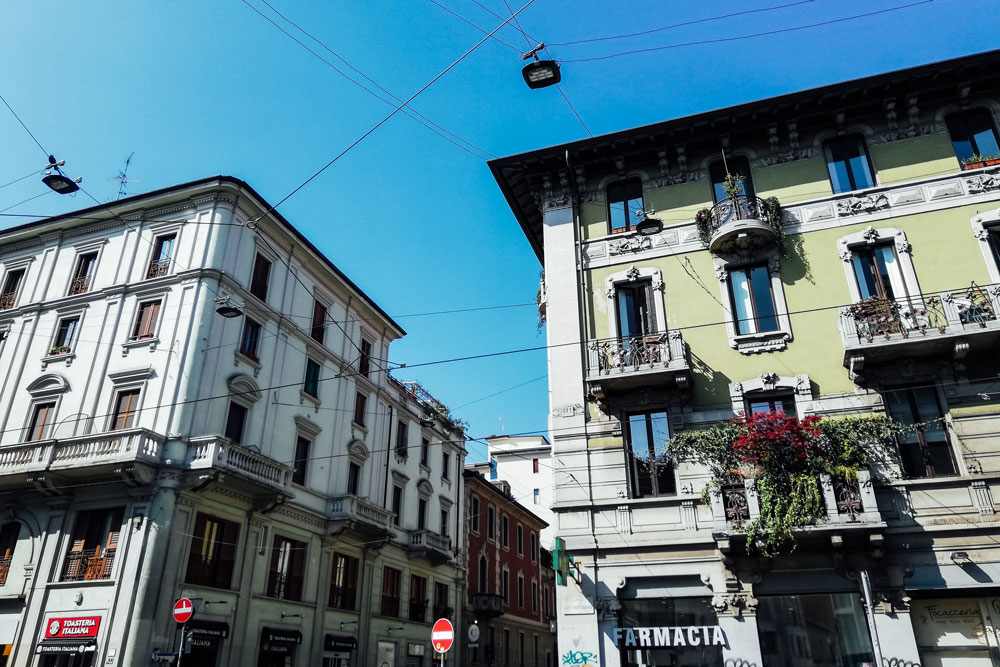 ---
OUR RECOMMENDATIONS – STAY
LaFavia
Fabio and Marco, the couple behind LaFavia decided to start this beautiful guesthouse in the heart of Milan's Chinatown after travelling the world and gathering inspiration from countries like India, Bolivia, Mexico or Costa Rica.
Just four rooms decorated with care, taking elements from each of the trips Fabio and Marco have taken. We stayed at 'Barceloneta', with a distinct floral wallpaper and views to the lively streets in the area. A super comfortable room with everything you might need for your stay in the city.
There's also a veranda where guests can enjoy breakfast in the morning whilst reading the newspaper. And when the weather is nice, you can start your day at the beautiful terrace surrounded by the nearby buildings and have a true Italian experience.
LaFavia – Via Carlo Farini 4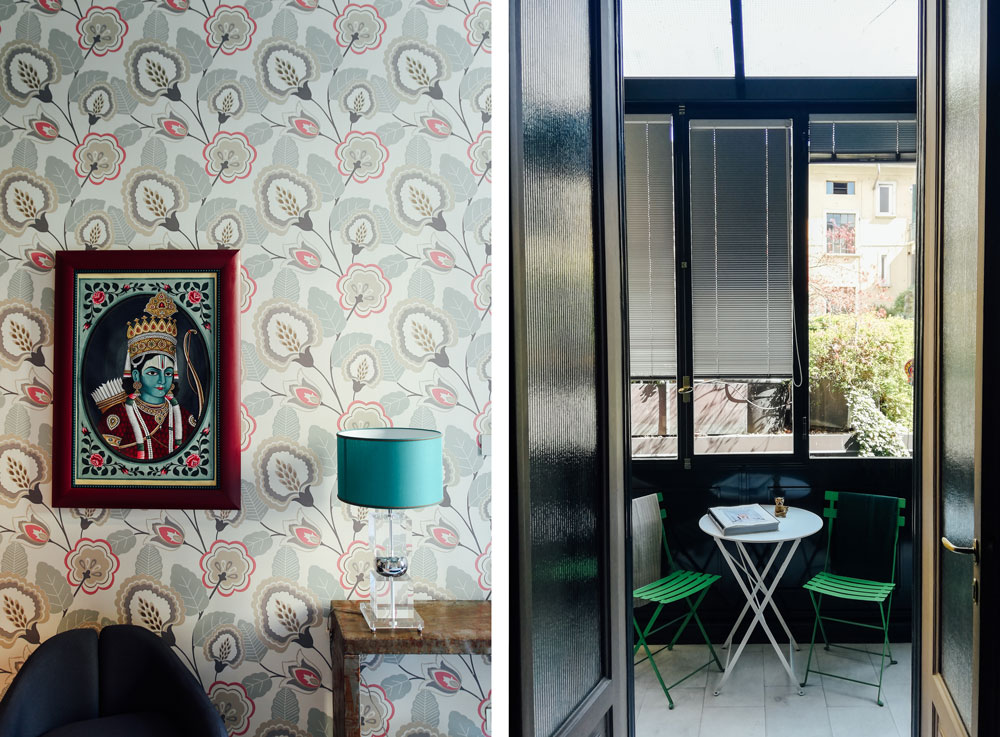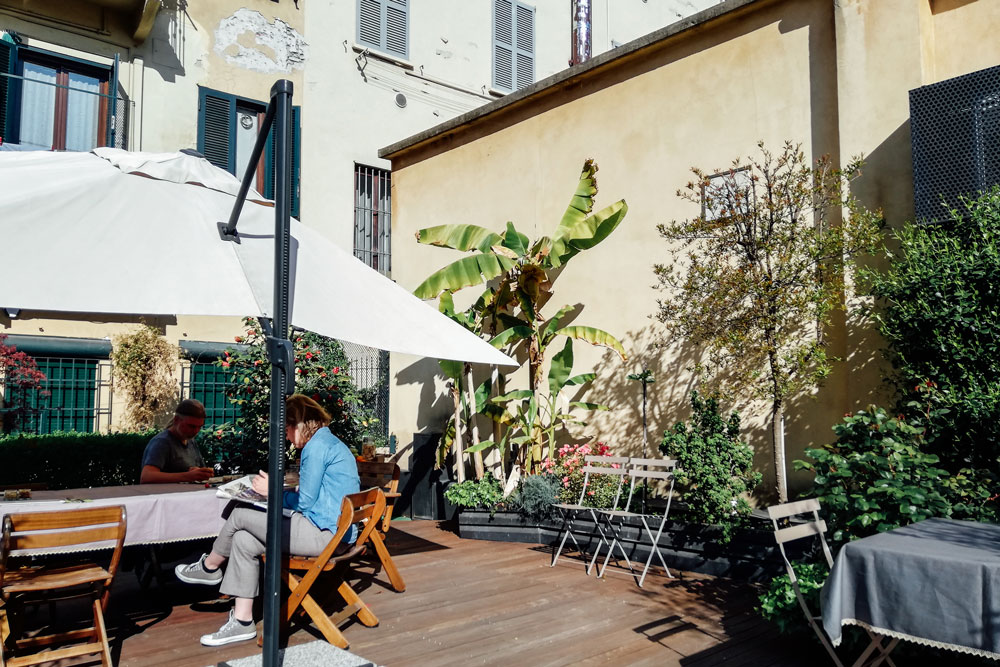 ---
OUR RECOMMENDATIONS – EAT & DRINK
Bar Luce
¿Is Bar Luce one of the most Instagrammed bar in the world? Possibly. This bistro at Fondazione Prada has become a destination in Milan due to its interiors designed by director Wes Anderson. The American filmmaker was given total freedom to share his vision of a typical Milanese café and this is the result.
If you manage to get a table, treat yourself with a spritz or a cocktail while you eat a panini or some of the other small bites you can find at Bar Luce.
Bar Luce – Largo Isarco 2
www.fondazioneprada.org/barluce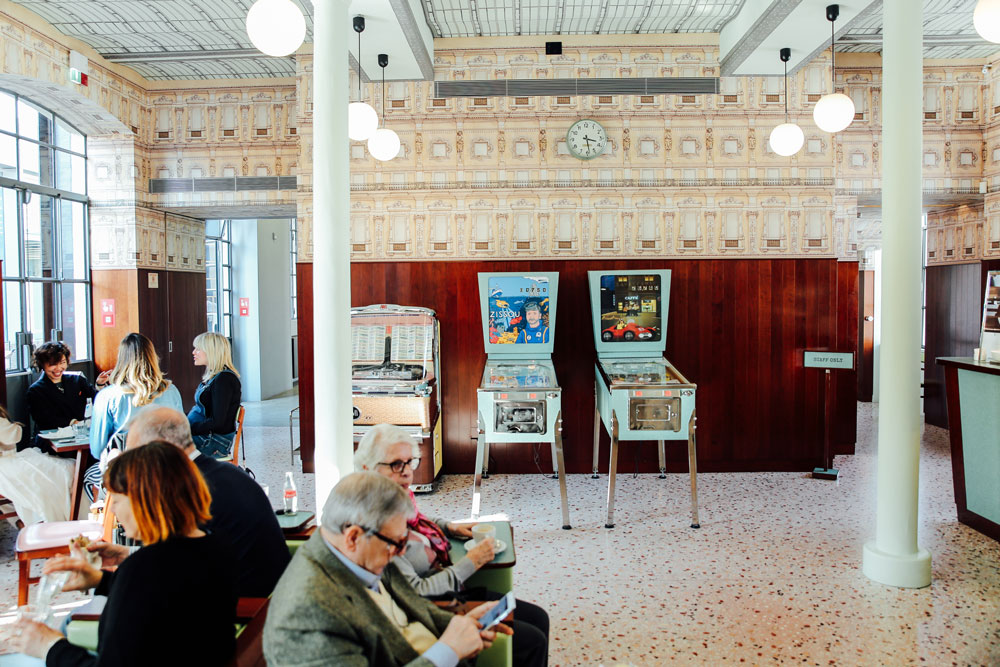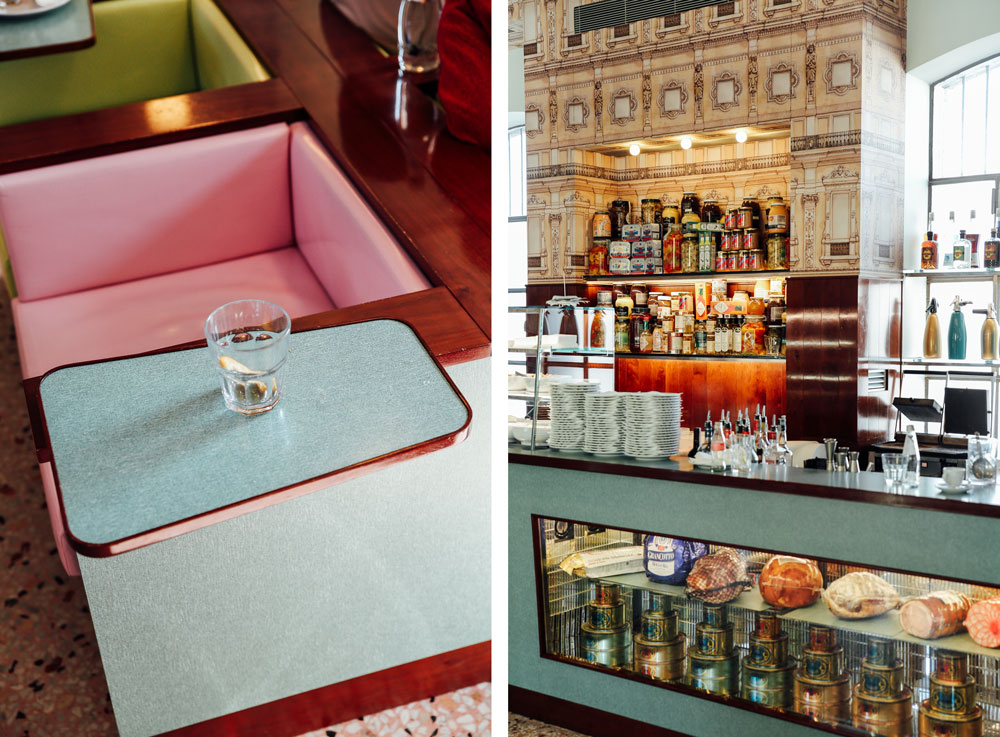 Berberè

Berberè is a project by two brothers, Matteo and Salvatore, who opened their first restaurant after finishing their studies in Bologna. They now have 11 more locations across Italy with a single objective behind all of them: making delicious pizza, served with care in beautiful spaces.
We had lunch at Berberè Isola, a quarter in the northern part of Milan's centre that has been bustling with new businesses in the past few years. Expect really good sourdough pizza with unusual flavour combinations made with seasonal toppings.
Berberè – Via Sebenico 21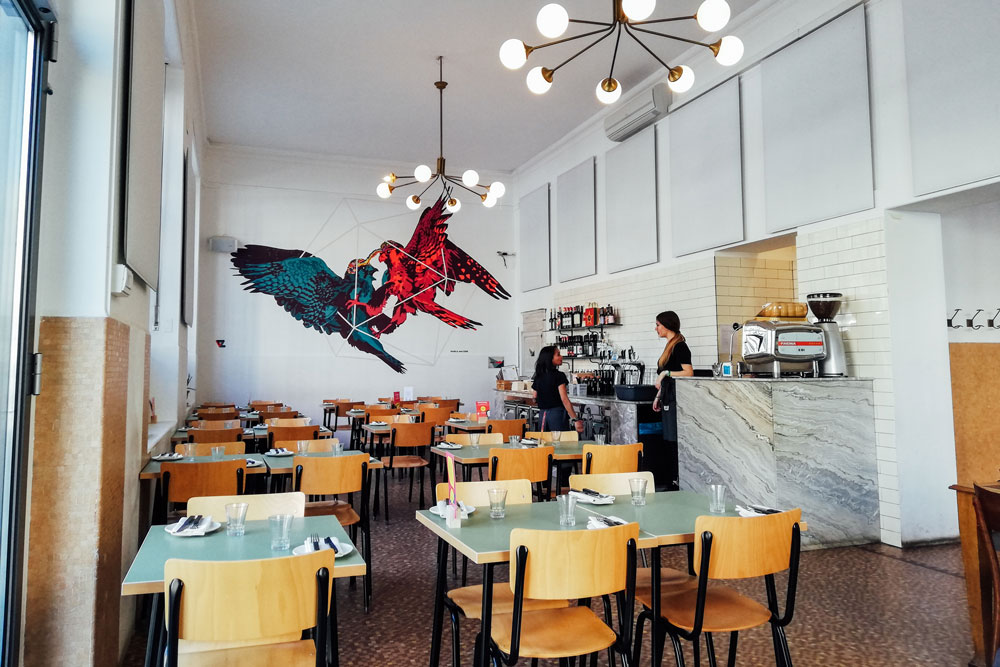 oTTo

Located in Chinatown, oTTo has become a favourite in this neighbourhood thanks to its Scandinavian-inspired interiors, and innovative way of preparing and serving food. It's also a space for attending events, reading interesting magazines or just having drinks with friends at its sunny terrace.
oTTo – Via Paolo Sarpi 8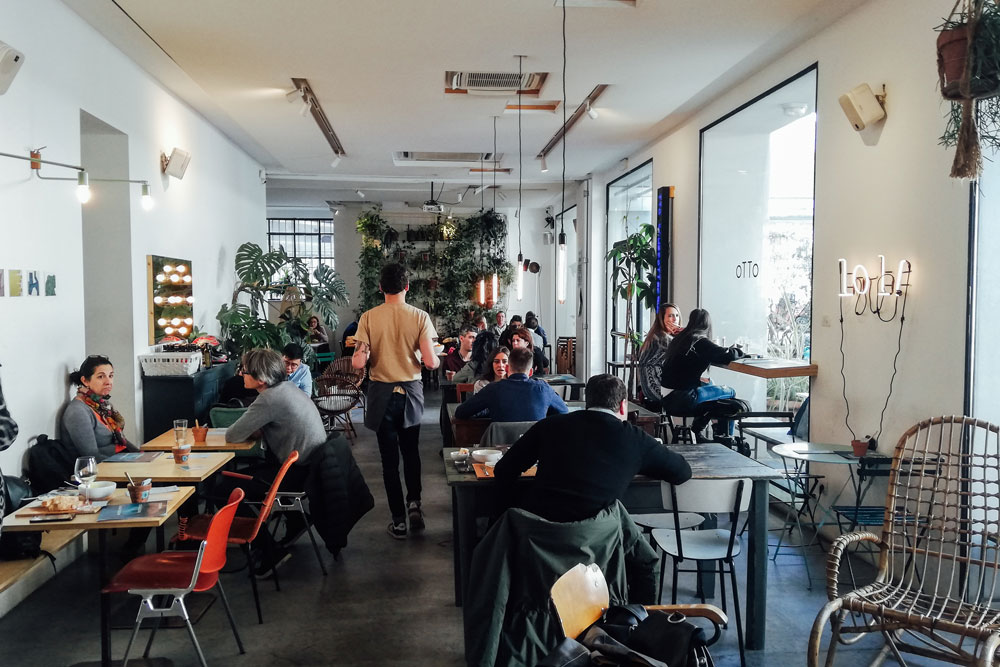 ---
OUR RECOMMENDATIONS – VISIT
Fondazione Prada
Fondazione Prada has brought some of the biggest artists to Milan since 1993, but has particularly expanded to an international audience when its new location was unveiled in 2015. Designed by architectural firm OMA and led by Rem Koolhas, this former distillery is now a massive arts complex consisting of buildings of diverse typologies (including three new ones), built to exhibit art in a different way.
Visitors can enjoy artworks by big names like Jeff Koons or Damien Hirst, watch films at the Cinema and grab a bite at the Instagram-famous Bar Luce (see above) or at restaurant Torre, with views of Milan from the 6th and 7th floor of the tower building.
Fondazione Prada – Largo Isarco 2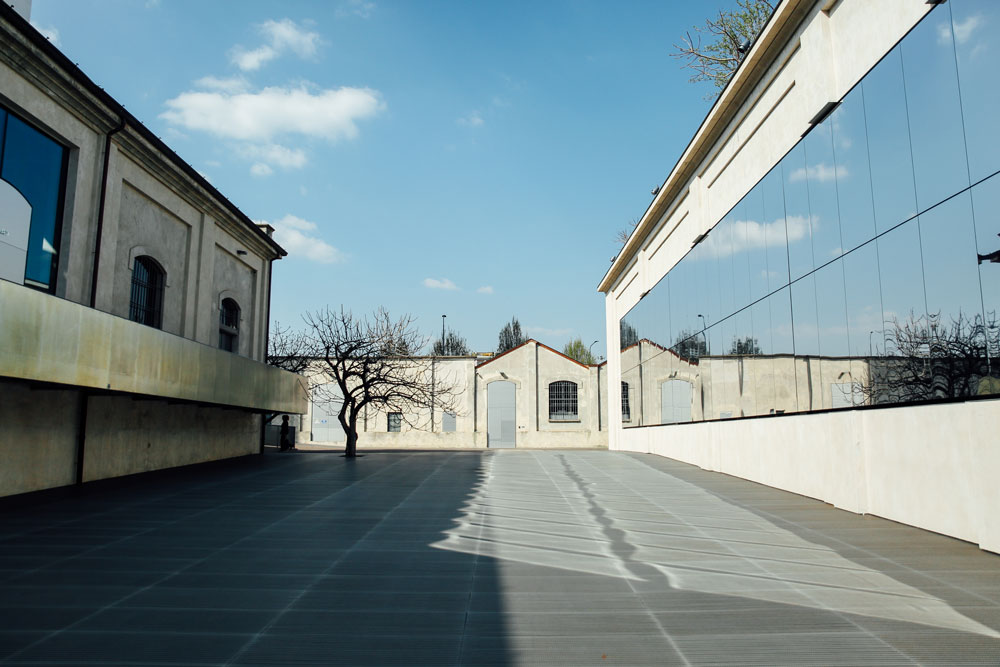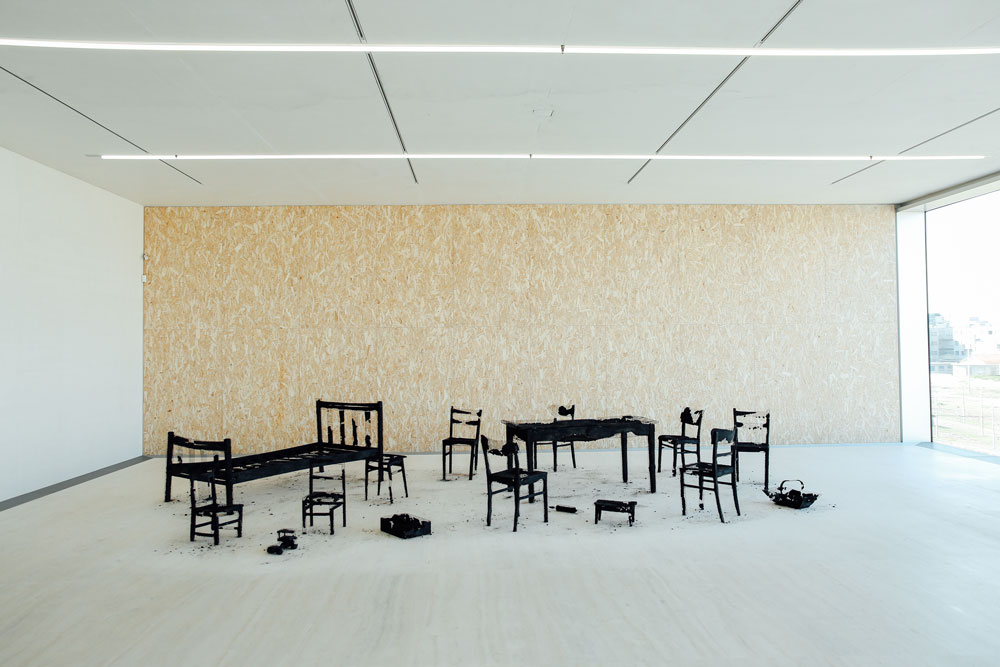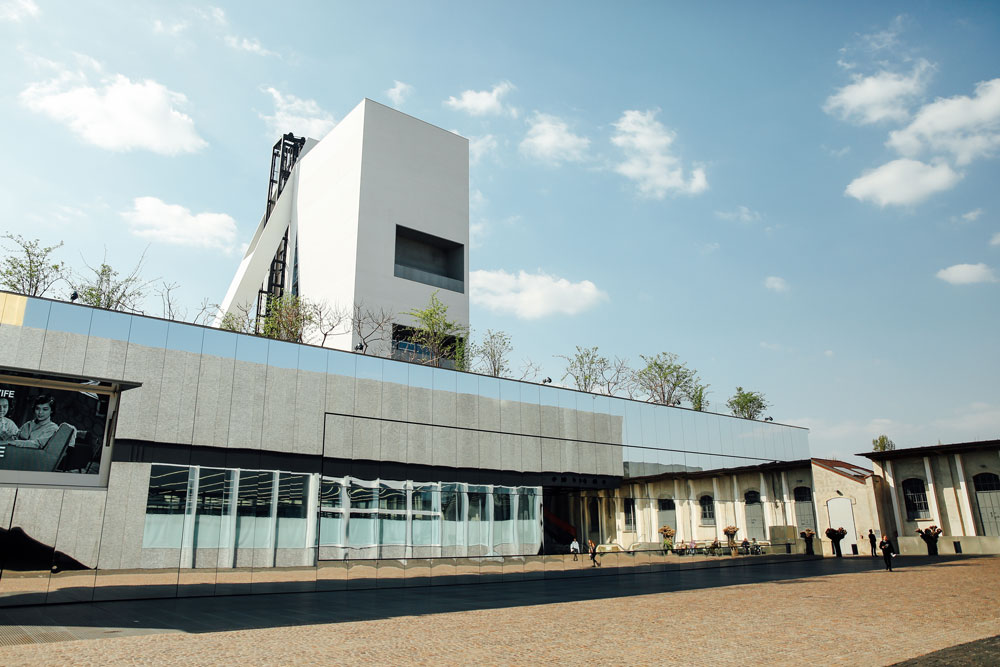 Bosco Verticale
Since their addition to Milan's skyline in 2014, these two towers have become another landmark in the city. They're located in the Porta Nuova district, an area that has recently grown with new residential buildings and that attracts many locals and visitors, especially during the weekends.
Bosco Verticale (vertical forest) has set an example for urban architecture with its more than 20,000 trees and plants in the two buildings that help mitigate smog and absorb carbon dioxide.
Bosco Verticale – Via De Castilla & Via Confalonieri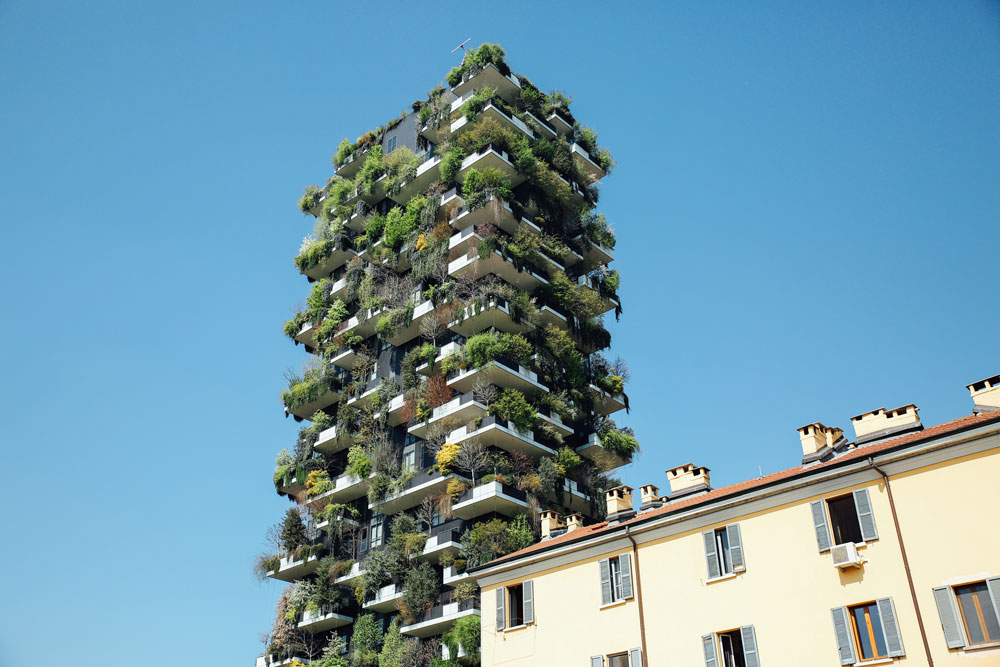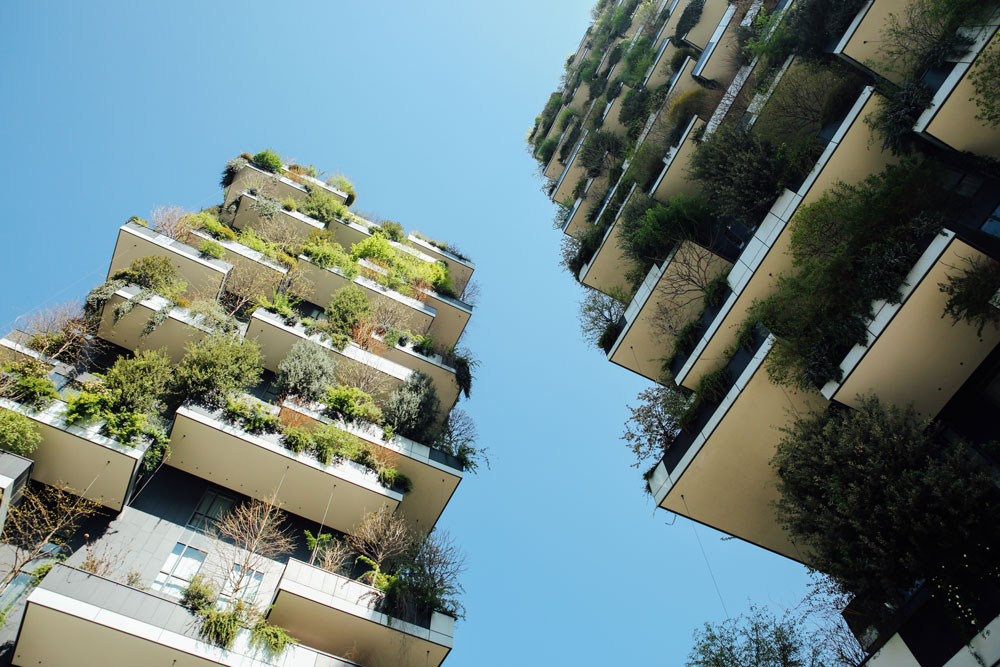 Cimitero Monumentale
Cimitero Monumentale is an impressive graveyard in the northern part of Milan's city centre. Built in 1866, it is filled with monuments, tombs and obelisks designed by well-known Italian artists and designers like Adolfo Wildt or Giò Ponti.
Cimitero Monumentale – Piazzale Cimitero Monumentale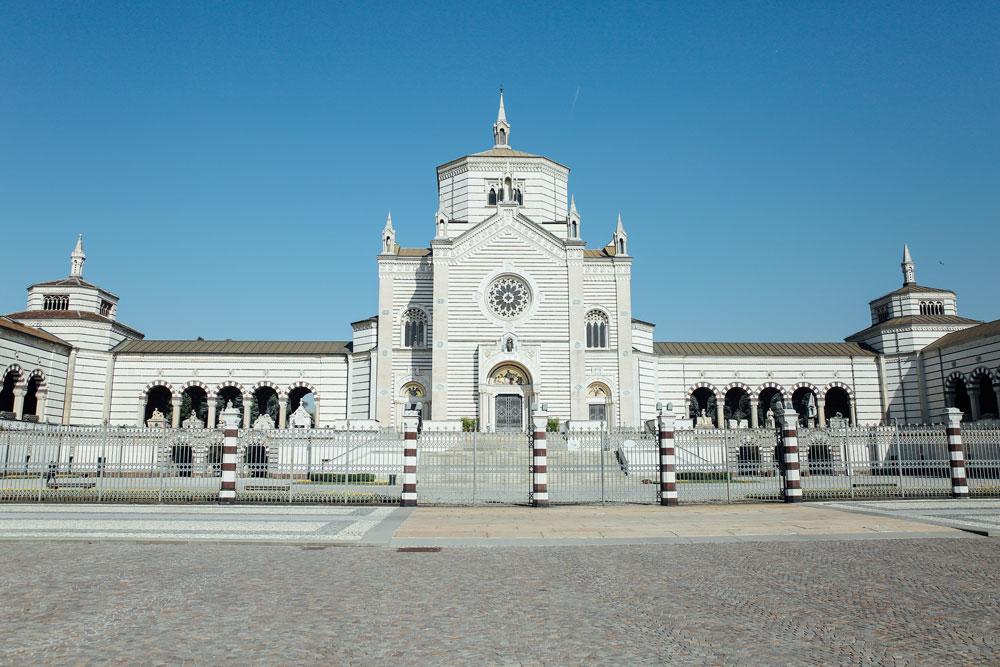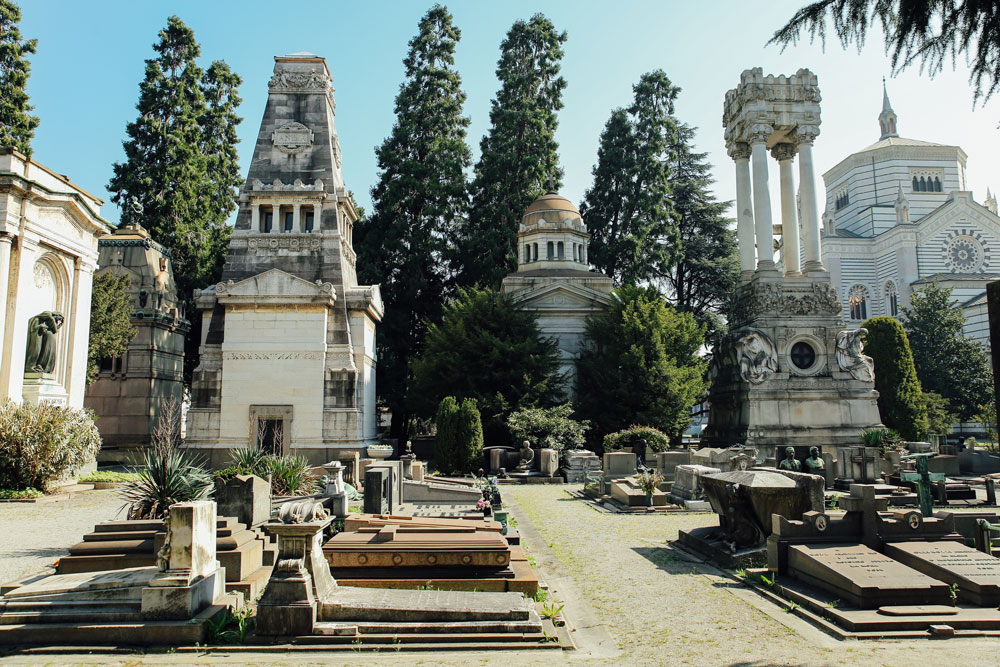 ---
MILAN – MAP
---
You might also be interested in:
---
---