Over the last 12 to 18 months, eCommerce has become more than just a useful online counterpart to bricks-and-mortar – it's now an essential retail experience. 
To succeed in eCommerce, you need a combination of items which are in-demand, the right eCommerce platform to market them on such as Shopify or Magento, and the skills that will drive you forward. 
We've compiled a list of ten trending products online to help you address in-demand items. Whether you're a new online business or an existing one looking to expand your product offering, these items can help you select products which suit your brand and the needs of your audience.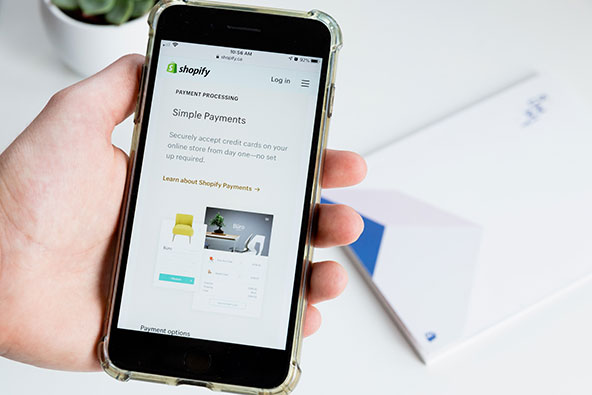 Needlecraft Patterns
Taking up a new hobby over lockdown has transitioned into many people keeping up their new-found craft as a way of practising mindfulness or operating a side hustle.
Using variations on the term "needlecraft patterns" with options like "embroidery patterns" can help to expand the reach of your products. The product itself is also relatively convenient, being traditionally sold as a PDF with accompanying video tutorial or instructions.
Wi-Fi Repeaters
With more people working from home during the pandemic and probably long into this year, people need strong Wi-Fi signal in their homes. 
This is incredibly important when the only desk space is secluded in a corner far from the location of the main internet router. Adding Wi-Fi repeaters to your tech eCommerce site could see an influx in new traffic from those who want to extend their Wi-Fi range.
Wireless Phone Chargers
Another growing area of technology which could be worth investigating for new stock is wireless mobile technology. 
Wireless chargers are relatively new on the mobile technology front, having been around for a few years but recently becoming more common. As more people have phones which can utilise wireless charging, it has become a popular lifestyle gadget to have. 
Breathable Mesh Running Shoes
Exercise is proven to help with balancing your mental health as exercise releases endorphins which improve your wellbeing.
Running carries few barriers to entry in terms of equipment but one thing you must get right is your footwear. Many people will likely look to keep up their running, so offering popular types of running shoes on your site could be useful if you focus on selling sports apparel.
Cat Massage Comb
Our pets are near and dear to our hearts, they keep us company and provide us with some much-needed distractions in life. 
Showing them a little affection through grooming gives back after they provide us with unconditional love. With pets playing a pivotal role during lockdown in keeping people happy, this trend could continue and see more people look towards other pet grooming products.
Minimalist Wallets
As cash has become less common in favour of card and contactless methods of payment, our wallets no longer need to be as bulky.
Swapping to a minimalist wallet can be equal parts practical and stylish. Ensure you stock some on-trend wallets to please new customers looking to slim down the size of their essentials.
Matcha Tea
While we have been stuck at home unable to travel, there has been a surge in people bringing their favourite things from abroad into their lives in the UK.
Matcha tea is especially popular in Japan with an earthy, revitalising flavour. Stocking some on your lifestyle eCommerce site could open up opportunities to bring in more products from overseas.
Bookends
Home organisation has become even more crucial over the last year and a half, with people striving to make their homes clutter-free and nicer places to be.
Bookends can tidy up shelves and provide a sleek storage solution at the same time, all the while making sure that your books don't topple off the edge of any freshly installed shelves.
Phone Lenses
Mobile photography has become a gateway for many people to document and share moments from their lives, with mobile phone cameras getting better and better as the years have rolled on.
That hasn't stopped people demanding more from their phone cameras though, as clip-on phone lenses can further magnify their on-the-fly shots and create even better plandid photos for sharing.
Posture Correctors
Due to the rise in people working from home, so has the temptation to work from sofas and beds. This could be on days where people are feeling a little lazier than usual, while some don't have the luxury of a dedicated desk space.
Marketing posture correcting products on your site could draw in more traffic allowing you to then re-market similar items.
There are other popular items which are trending and new products which pop up frequently which could be just what your eCommerce site needs. But make sure your eCommerce site can make the most of any traffic you receive, and that the user experience is smooth enough to see people through to conversion.