Many of us want to see the world, but there are things that stop us from being able to do so. Most people assume that this means money, family and work commitments, but unless you are suffering from one yourself, people don't think about illness and chronic pain as a reason to restrict their travel. You can still live out your dreams while suffering from chronic pain; you just need to make sure you do it the right way. Travelling with chronic pain isn't an easy process, but here are 7 things you can do to make the experience smoother.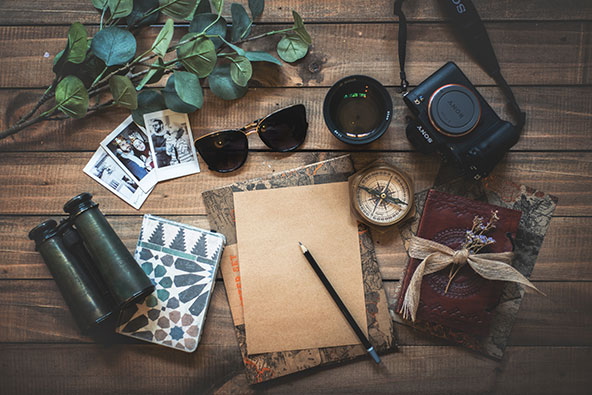 Image via Unsplash
Bring Medications
Don't get caught short when away on a trip and then spending hours trying to find a pharmacist. Always prepare for the worst and buy all your medical treatments pre-trip from an online pharmacy. Many get caught out by this and can ruin a perfectly good day. Make sure you bring your medication with you everywhere, even if you only plan to go out for an hour or so. You should carry them around in a day/night planner and bring the most recent prescription print outs in your luggage. You can show these printouts to customs if required and it will allow pharmacists in other countries to provide you with medication if required.
Bring Pain Relieving Cream
As well as your usual pain medication, it might be a good idea to bring a pain-relieving cream, gel or spray. This will need to be transferred into a 3oz bottle (that you can purchase at any drug store) for the plane. You should take this with you everywhere you go. It doesn't take the pain away, but it has the ability to ease it enough for you to focus on something else other than pain. 
Direct Routes
Paying that little bit extra to take a direct route will make you more comfortable during your travels. It will reduce the number of times you have to get into and out of a plane, as well as the number of transfers through big, complicated and unfamiliar airports and train stations. Direct routes will preserve your energy and will decrease stress during travelling.
Research Hotels
All hotels have something different to offer, so you should always put in time and research into the hotel you want to book. Even if you spend your vacation basking in the sun, you need to make sure you rest well to reduce chronic pain. Making sure your hotel has mattresses that help with back pain is essential. For the best mattresses, back and stomach sleepers should look at this. 
Packed Lunches
Preparing your food and drink for the day is essential. It will keep your energy levels up and ensure that you stay hydrated, which helps to mitigate fatigue and pain. If you plan to eat out, you should still bring a bottle of water and a healthy food item, like a piece of fruit or a granola bar everywhere you go. It may make your bag slightly heavier, but it is better to be prepared in case your levels drop. 
Water Access
If your accommodation doesn't have access to clean water from the tap, then you need to make sure you buy enough bottles of water for each day. You should also make sure the hotel has hot water. Wetting the head is great for chronic pain. Warm baths have the ability to ease pain and aches, which can help you sleep better in return. 
Plan Ahead
Planning each day ahead of time will reduce stress and will stop you from over-scheduling yourself. Whether you plan to relax, explore or do a bit of both during your vacation, planning each day will make sure you do everything you want to do and you don't stress yourself out by doing too much in one day. You should take in the sights and the sounds and appreciate where you are. 
Doing anything when you suffer from chronic pain is tough, and there is no exception when it comes to travelling. Travelling can cause stress and make the healthiest of us uncomfortable. However, once you know how to prepare yourself, travelling with chronic pain can be a lot smoother than you think.