It's been nearly two years since the pandemic began. Many people refrained from travelling internationally this year because of the changing restrictions around the world. Hopefully, next year will be the time to explore the world again and embark on a big adventure. If you are planning a life-changing trip, there is a lot to plan in advance. You need to plan your route, transport, accommodation and finances. 
Travelling is the perfect remedy to the last two years. You can escape your local area and indulge in a different culture. You can explore new places and taste different cuisines. Travel is a great way to escape the stress and responsibility of your everyday life. You can disconnect and recharge. It's time to discover new places and embrace the travelling bug again. But first, you need to take a hard look at your finances and prepare for the trip ahead.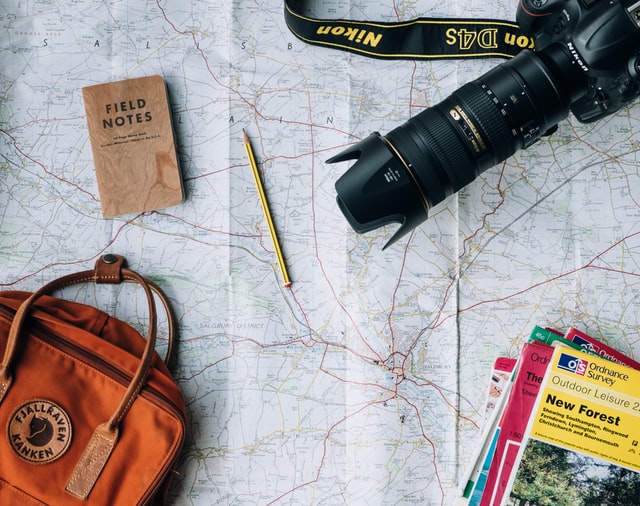 Image via Unsplash
Save money before the trip
You need to keep your finances stable and healthy before the trip. Start analysing your spending and assess where you can cut costs down. You could switch energy providers, go to a cheaper supermarket and limit the number of meals out. Start saving your money, and gradually, you will build up a travel fund. Don't expect to save a huge amount of money in a short period of time. Your saving habits should be sustainable and realistic. 
Budget for the trip
Think about your destination and the cost of living there. Tourist destinations, particularly cities, tend to have sky-high prices for accommodation, food and transport. Try visiting some places that are less touristy so you can save money and experience the authentic culture. Budget for each part of your trip and research the prices of each area. You can find out a lot from local travel blogs and TripAdvisor reviews.
Keep your money safe
You need to keep your money safe and secure when you are travelling. Do not carry all of your money around – and avoid carrying too much cash. A prepaid card can help you keep your money safe and control your spending. Think about how you will protect your money while you are away. You could take out cash in small amounts when you need it and keep the rest on your card. Alert your bank that you are travelling abroad and find a card that is suitable to use abroad. Freeze the card immediately if you lose it to protect your funds.
Get a job
If you are staying in one place for a few months, you could get a job to earn some cash. A part-time job will top up your funds and keep your bank balance stable.
You can have a fantastic trip abroad while staying within your budget.