Paris is one of those cities, where regardless of how many times you visit, there's always something to look forward to, since you cannot see everything in one go. If you're planning to visit the City of Lights soon, and need ideas on what to do, check out our list below.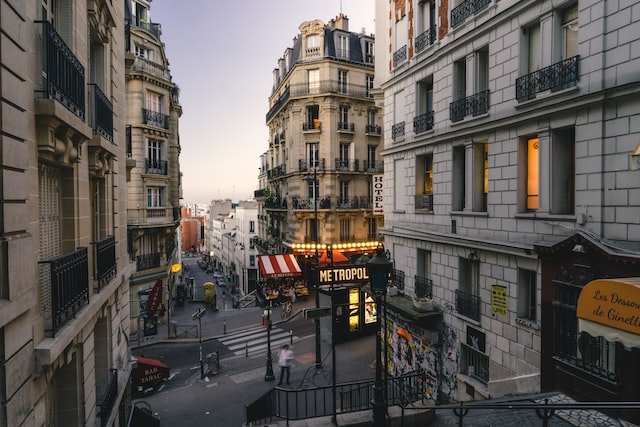 Image via Unsplash
Eat Cheese
Eating cheese is one of the most "Parisian" things to do while in the City of Lights. As you know, French is known for its delectable variety of cheeses. In Paris, almost every street corner has a cheese shop or fromagerie.
Madame Barthelemy's fromagerie in Rue de Grenelle is one of the best places to indulge in different cheese varieties in Paris. Another beautiful spot for cheese lovers is La Vache dans les Vignes, which you'll find along Canal St-Martin. It's where you can find every type of cheese imaginable, including a wide variety of cured meats.
Visit Notre Dame Cathedral
The Notre Dame Cathedral is one of those attractions in Paris that you should see at least once in your life. It's a gorgeous masterpiece of Gothic architecture and where you can enjoy unparalleled views of Paris. The Notre Dame sits in the heart of Paris, so it's hard to miss it. Marvel at its fascinating facade, and check out its interiors, where you'll find stunning stained-glass windows.
Drink Wine
Wine is a significant part of the Parisian culture, making Paris a great destination to enjoy delicious wine. In fact, drinking wine is a highlight of every trip to Paris. If you're planning a self-drive tour around Paris, there are several incredible wineries throughout the area to try. 
Most restaurants and cafes in Paris serve excellent quality wine, either by bottle, glass, or carafe. If you want to enjoy the tastiest wine in the city, you better head to one of its wine bars. Déviant, is a great wine bar to check out. The chic wine bar has a lively and energetic atmosphere and a great selection of wine and delectable meals.
Walk around Le Marais District
The Le Marais District has beautiful narrow cobblestone streets lined with great architecture, nice and cheap bars, and a multitude of mansions with hidden courtyards and tranquil gardens. Exuding an old-world charm, the Marais has a vibrant Jewish community with a rich culture and history.
Strolling through the neighbourhood is one of the best things to do in Paris, where you'll come across fascinating sights, such as the Hôtel de Ville building and square, Billettes Church and Cloister, and Le square du Temple.
Eiffel Tower
The Eiffel Tower is synonymous with Paris. No matter how many times you have visited the City of Lights, it's always a joy seeing the famous tower, which rises majestically above the Paris skyline. Besides, you will see it almost anywhere in the city. You could even be lucky enough to see it from your hotel window or when walking around the city! For a truly magnificent experience, climb to the top of the tower. Dine at one of its restaurants, which opens to superb views.