FAIM is a new independent publication exploring the lives of young creatives from all around the world and discovering a new city in each issue. We chatted with its founders, Axel and Naiara, to find out more about why they decided to start their own magazine, the challenges they've faced since they started this project and what readers can find in the latest issue.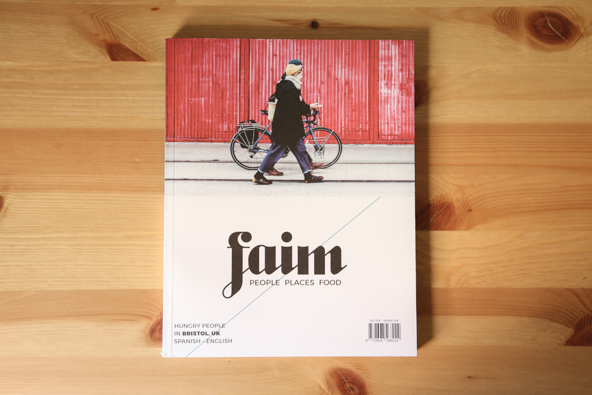 Can you introduce yourself and tell us a little bit about your education and background?
We are Axel and Naiara, the founders of FAIM. Axel, our art director and graphic designer, is French and studied Fine Arts and Graphic Design, so he is responsible for our beautiful image and general look. Naiara, FAIM's editor-in-chief, is Spanish but moved to Paris three years ago. She is a journalist and is in charge of the project management and content production.
What made you start your own magazine? What's the main idea behind FAIM?
We both work as freelancers, always looking for new exciting projects to work with. We had this idea of creating something together, launching our own project. And as paper lovers and maniac magazine consumers, the choice was easy. Even if, of course, we have discovered many things involved in the process of creating a magazine we had no idea of, but well, that's also a part of what makes it so exciting.
And about the idea, we live and work in Paris, but we both come from smaller cities and had had this conversation many times about how media and social media are often exclusively focused on what happens in big cities. That creates an illusion within our generation that makes young creators looking for an opportunity believe that they'll only find it by trying their chance in a big capital, and that's not true! We wanted to shine a light on all those people creating great projects in places other than big capitals and inspire others with their stories.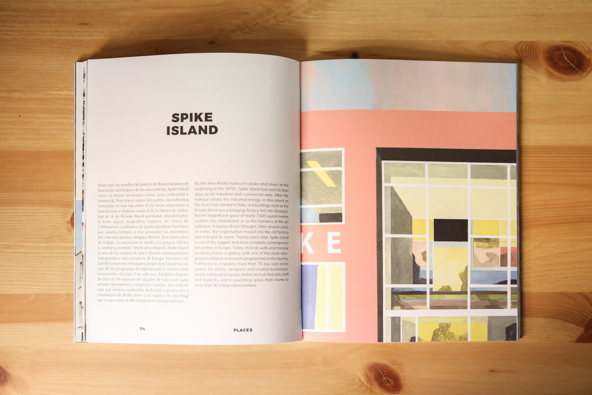 Why did you decide to focus on Bristol in the second issue of the magazine?
To choose our destinations we certainly do a lot of research. The recommendation for Bristol came from different channels, so we created a list with subjects we would like to talk about and we got surprised by how many amazing topics we were able to assemble. So when we compared it to our other options, Bristol just appeared as the logical choice. Then we started working on the content production and wow… It really is an amazing place with loads of amazing people living and working there.
Can you tell our readers what they can find inside this issue?
We believe that the content in this second issue will give our readers a proper vibe of what happens in the city. Bristol is a very community-focused place, so there are a lot of initiatives and projects that intend to create opportunities and connections within the city and its neighbours. We talk a lot about the 'consume local' movement, new ways to use old spaces and fighting to maintaining what makes them special, we offer a sneak peak into the fantastic food scene… And of course, in this issue our readers will find a lot of creativity. It is one of the attributes that stands out most here and, for us, you can see that it's present in almost every aspect of the daily life: from the most obvious and well known street art scene to the way people work, create and consume.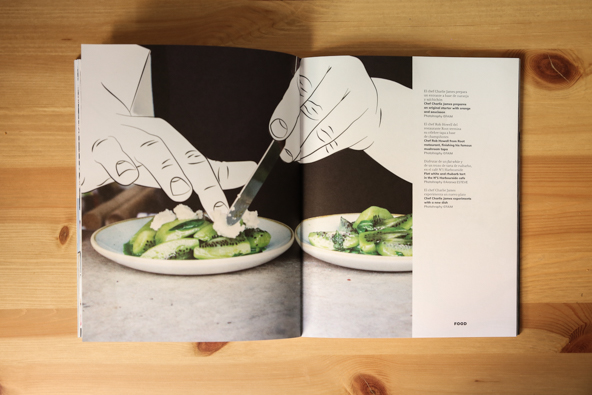 How do you see FAIM growing and evolving in the future? What can readers expect in the third issue?
We see it as growing community. We want to keep on going out there to find those people who share a way of connecting and inspiring each other and tell their stories to the world. We think we all need to hear more of those. That's why we would like to expand the project, try new formats and involve more people (contributors in different areas, members of our community, participants in each issue…). For now we are going to focus on the paper review and the website, but we have very cool plans for the future.
And for the third issue, all we can say is that the creation rhythm for these two firsts issues has been a little crazy, so we haven't chosen a destination yet. However, we think our readers from issue 1 might be able to tell that several things have changed for the better with the second issue, since we keep questioning ourselves and trying to find new ways to convey our message. And this is definitely something that will be found in issue 3. We keep evolving and having fun in the process, and we hope that's something that is reflected in the magazine.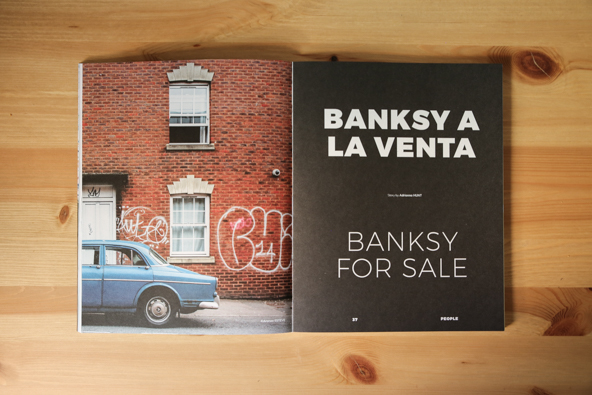 What are the main challenges you've faced since you started FAIM? What's the advice you'd give to someone who's thinking about starting their own magazine?
People who start their own projects often joke saying that, if they had known everything that they were going to need to do at the beginning, they might have never started. And even if now we don't see ourselves doing anything else, well, we say that too! Because having your own project is something absolutely great and extremely satisfying, but it also means a lot of work that is not mentioned that often. And that has probably been the most difficult part of the whole process: we all think that creating a magazine is writing some cool content and creating a beautiful layout (we did too, so naive!), but then there's business models, taxes, marketing and communication work, distribution…
So if we were to give advice on starting a magazine, we would tell you to get as much information as you can before starting, talk to other people in the sector, read books and websites. And after all that, if you have a concept you're happy with and an idea of how you want to achieve your objective, just launch it yourself. Assume that you probably won't be ready enough and that you'll make mistakes. That's fine, no one starts being a master. And enjoy the process, it's really worth it.
Can you share some of your favourite independent magazines?
Sure! We are big fans of French magazines Encore and Les Others, Spanish Fuet and Canadian Dinette. Some of our favourites also use this one-city format like Fare, Boat or Hamburger Gentle Rain. There are dozens of super inspiring projects out there, the independent magazine world is living a really interesting moment.