The Jaunt is a project by Jeroen Smeets sending artists all over the world to find inspiration and create a new artwork which is printed in a limited edition. Before the trip, you can purchase the print sight unseen only knowing about the artist and their destination – a place they've never visited before. During the trip, you can follow the artist whilst they get immersed in the destination and get inspired to produce their artwork.
In this short interview, Jeroen tells us about how the idea behind The Jaunt started, how people have reacted to this innovative project and the last trip with artist Kristin Texeira.
Photos by The Jaunt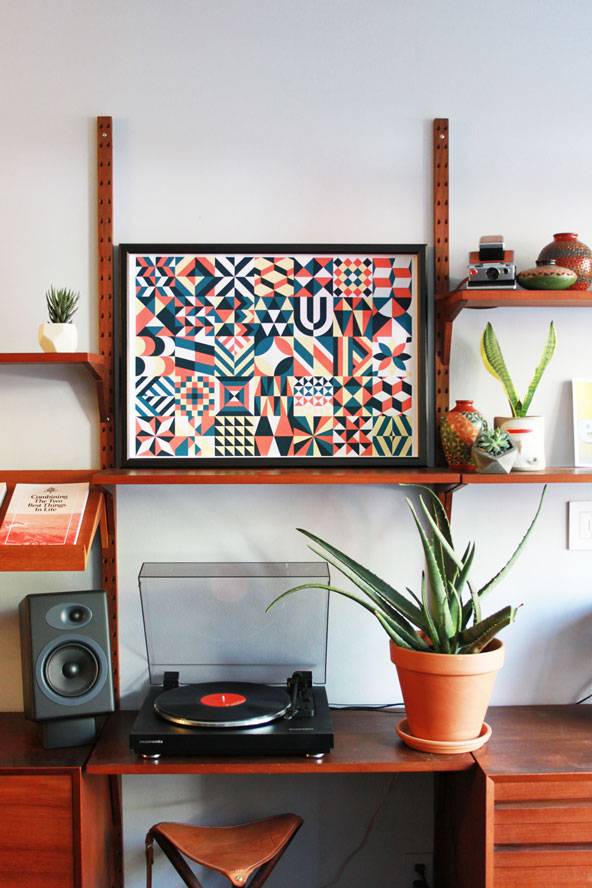 Jaunt #021 – Scott Albrecht – Masaya
Can you introduce yourself and tell us about how The Jaunt started?
My name is Jeroen Smeets. I'm from the Netherlands originally, but living in Copenhagen these days with my family. I've been working with artists for a while now through different jobs and projects. Ranging from editor-in-chief, creative director, art agency, gallery manager, publisher, journalist and everything in between.
The Jaunt started about five years ago when I first started talking about this project with friends and artists, trying to shape this idea I had of sending artists on trips all over the world to find inspiration. After a year of conversations we organised our first trip in April 2013, and have been running ever since up to trip number 35.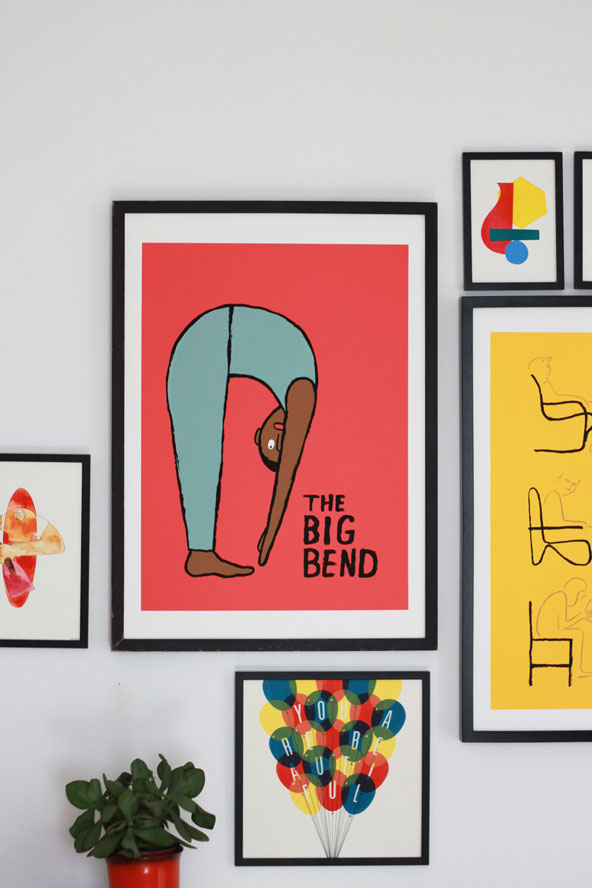 Jaunt #030 – Jean Jullien – Marfa
The Jaunt is an innovative take on the traditional artist residency. Can you explain briefly how it works?
We send artists on trips all over the world with the sole purpose of finding inspiration. There is no agenda and no briefing. The artists make their own trip and their own adventure. Once the artist returns from their trip, they create an artwork which we then produce as a limited edition silk screen print. We sell this print before the trip takes place. Meaning you have no clue about the outcome of the artwork until the artist has returned and you receive your print at home.
This way when you buy a print you become part of the experience and make it possible for the artist to go on their trip.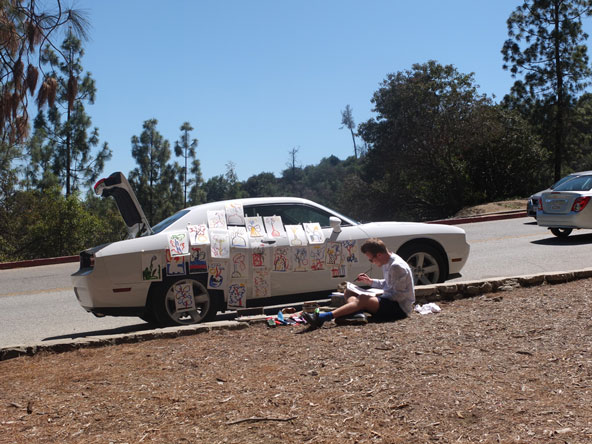 The Jaunt #007 – Jordy van den Nieuwendijk at work on location in Los Angeles
We love the surprise element of buying the print before the artist travels to their destination, without knowing what they're going to create. How did your first customers react to this? Can you share some of the feedback or comments you've received since you started The Jaunt?
We work with a variety of established and upcoming artists, and this way we get to introduce artist whose work we admire to a new audience. One of the things I personally enjoy hearing the most is when people order a print from an artist they did not know before, but are very pleased with in the end and the artwork ends up hanging on the walls in their house.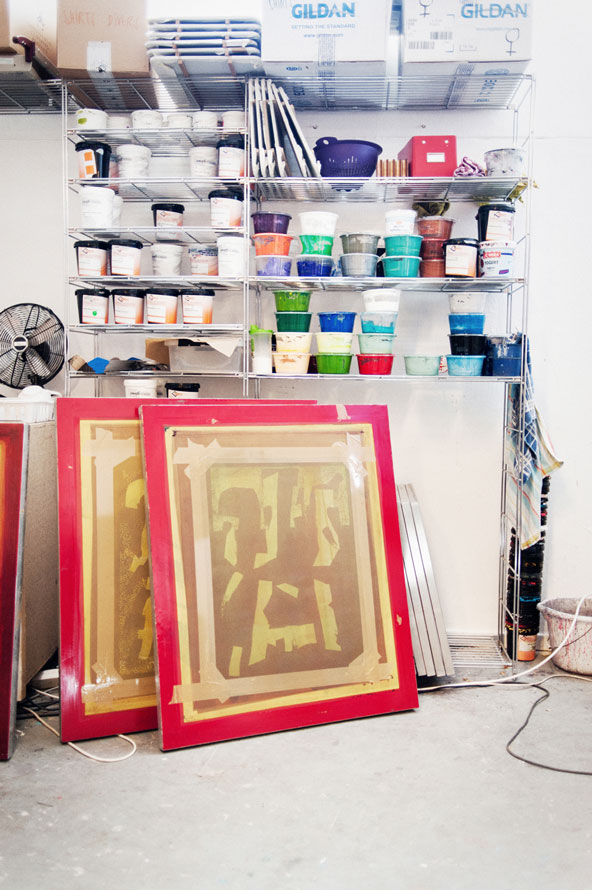 The screenprint studio of Joris Diks where the artworks are printed
Your last trip has been with artist Kristin Texeira, whom we've interviewed before. Why did you choose Kristin and her destination, Newfoundland?
I actually just stumbled upon her work by clicking through different hashtags on Instagram, and it immediately captured my eye. Her work is to me a great example of an artist putting her own feelings and experiences into the artworks. Meanwhile she is able to tell a vivid story with her quite abstract work. So I got in touch with her and two weeks later her tickets were booked.
Originally I was looking into the Caribbean islands for her trip, but Kristin expressed a bigger interest in less tropical climates, enjoying the different elements of the weather and nature. Newfoundland, Canada seemed like a perfect fit for her.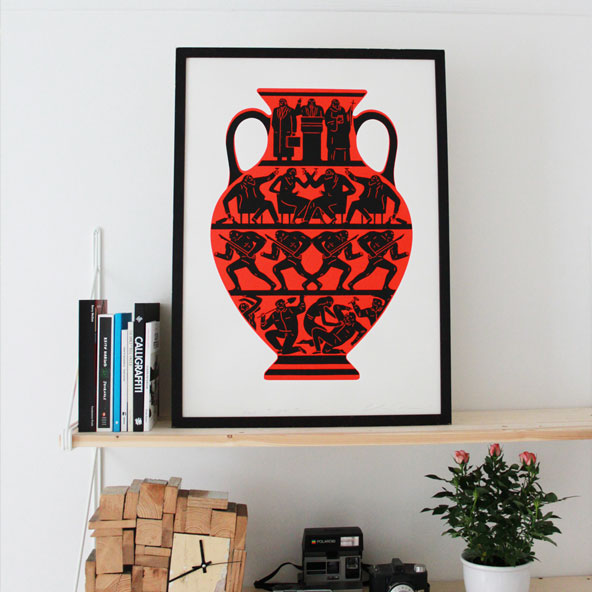 Jaunt #012 – Cleon Peterson – Athens
You have published a book about your first 10 artists and their trips. Are you planning a second volume or other ways to expand the project outside of prints?
It's in the works. The first book was self-published which is a big challenge, especially on the distribution end of things. So ideally I would like to collaborate with a publisher on the second book and make sure it gets the proper international distribution.