Renowned as a city of culture and illustrious history, Madrid has a wide range of world-renowned universities, meaning that students who want to enjoy a unique educational experience should consider relocating to this majestic city.  
Anyone who does decide to study in Madrid should follow these tips to enjoy a truly incredible time in Spain's capital city.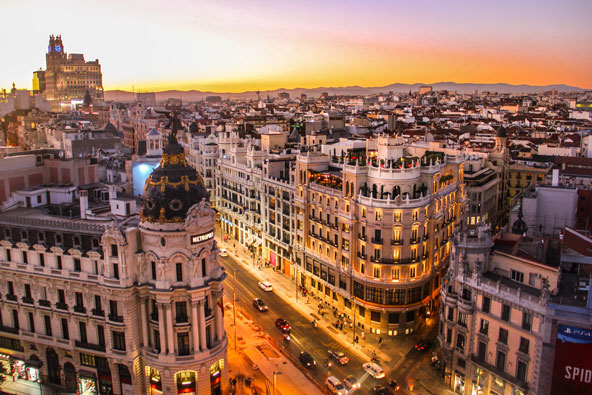 Image via Unsplash
Find Quality Student Accommodation 
While studying you'll need a base to live in and make yourself feel at home, so try to find somewhere with lots of amenities that will give you the chance to socialise and acclimatise to your new surroundings. Consider one of these student apartments for your time in Madrid so that you can really get stuck in to your new life studying in this stunning city. 
Immerse Yourself In Culture
Madrid is bursting with incredible museums, galleries, cathedrals and other culturally important attractions that will give you a taste of Spain's rich history. While you're studying in the city you should learn as much as possible and really explore everything that Madrid has to offer. 
Try Local Dishes
Sampling local meals will help you to immerse yourself in Madrid's culture and learn more about life in Spain, so eat as much as you can. Try to find local, independent suppliers of food so that you can see what local residents really eat and how they view their food. This will give you a unique chance to eat fresh, local delicacies and see the real Spain. 
Learn Castellano
Castellano is the Spanish dialect spoken in Madrid, so you should try to make the most of your time in the city by learning to speak it. This will not only give you a new skill, but also help make your time living in the city easier. There are a variety of language schools and companies offering Spanish lessons in Madrid, so explore all the options and choose the one that suits you and your style of learning. 
Make Friends
Finding local buddies to spend time with will help you to really make the most of your time in Madrid, so try to befriend as many people as possible, rather than just staying amongst your fellow international students. This will help you to ensure that you see the real Madrid, as your new local friends will be able to show you the sights and experiences that aren't known to anyone but a lifelong resident. 
Travel As Much As You Can
With various transport options, links to other Spanish towns and its proximity to other countries in Europe, Madrid is a great city for adventurous travellers who want to see more of the world. Take advantage of your time in Madrid and go as far afield as you want so you see everything you've ever wanted to and more. 
Do As Much As Possible
Studying in Madrid is an exhilarating experience, but it can be a challenge. Try your best to embrace your new life and sample as many of the rich wonders of this magnificent city while you study. Follow these tips and you should be able to make yourself feel at home in Madrid and be able to enjoy your experience.