Despite the rise of the 'casuals' movement in the 1980s, soccer is a sport that has largely been devoid of fashion protagonists through the ages.
There have been those that have tried: who can forget David Beckham's sarong, Liverpool's cream-colored Armani suits for the 1995 FA Cup final and Mario Balotelli's obsession with MC Hammer inspired parachute pants.
Lionel Messi, one of the greatest stars to ever grace the turf, could even release his own catalog of fashion faux pas monstrosities.
One soccer ace that is looking to rectify the sport's let's say 'checkered' history with fashion is Jesse Lingard, the Manchester United midfielder.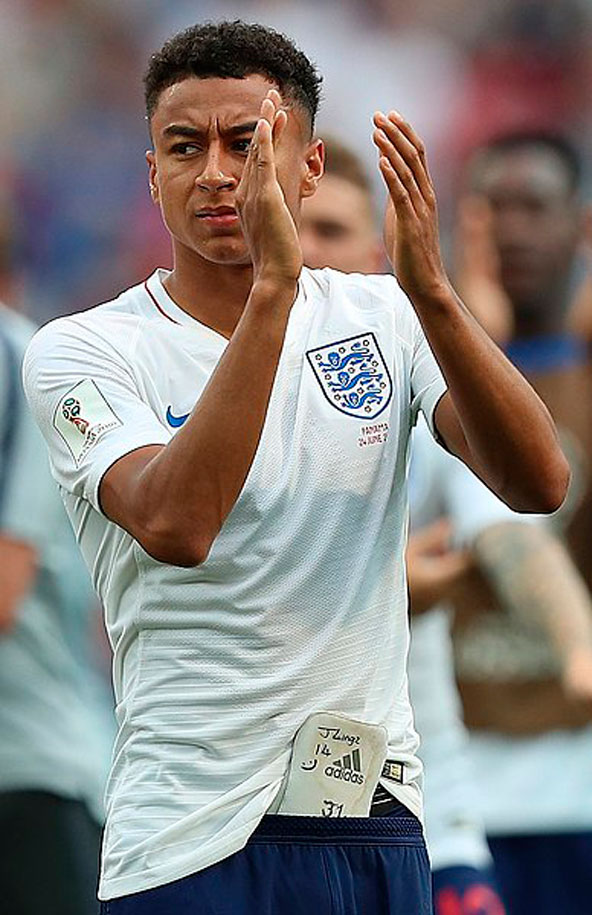 'Jesse Lingard' by Unknown (CC BY-SA 3.0)
He has launched his own clothing brand named after his own moniker, JLINGZ, with an aim to bring a sense of catwalk style to the terraces of stadiums across the UK. In his own words, Lingard's collection '….is a celebration of ready to wear streetwear with occasional limited drops.'
There is menswear, women's and a children's line, as well as a specialist 'sportsline' label that is designed for those who want to look good in the gym despite the sweat and the red face.
The general theme of the collection is urban and modern, with a monochrome color palette the norm over bright and bold tones.
Fashionistas can get their hands on a range of accessories too, from socks and sports bags to mobile phone cases and more.
It's a label that continues to set Lingard apart from the rest of the crowd in his chosen profession. The 26-year-old also has his own range of fragrances, and with more than five million Instagram followers he is clearly an influencer of some power.
But not everybody is a supporter of his off-pitch endeavors. Some pundits inside soccer believe he should be concentrating more on his efforts for Manchester United, with legendary former player Paul Ince writing in a column that Lingard 'needs to remember who he is'. And with United as low as ninth place in the division, and a firm outsider in the latest English Premier League betting top four finish odds, maybe they have a point when they suggest the midfielder should focus on his performances in the famous red shirt than those of his own couture label.
Soccer and Fashion: A Match Made in….Hell?
Despite the amount of money that those in the sport make, it's amazing how many times soccer players get it wrong in the fashion stakes.
It seems that subtle is not a watchword for many stars in the game, with particularly garish items handpicked from the leading fashion lines a ubiquitous presence outside of the regulation sweats and sportswear that they have to wear for sponsorship reasons.
Soccer fans have their own fashion identities too. From replica team shirts and retro sportswear to brands like Stone Island and Sergio Tacchini, the casuals vibe that grew from the era of terrace hooliganism is alive and well.
Maybe its time that soccer had its own fashion makeover then….could JLINGZ be the collection to provide it?