Photography is expressive, and whether you are trying to capture the essence of people or nature in your photos, you want to spark an interest in the person viewing your photographs. It's an art, and getting it right depends greatly on what the subject of the photograph is doing. One of the many photography topics out there is corporate photography: photographing events for businesses as a way to propel them forward and engage new customers. The thing is, corporate photography isn't as compelling as other topics, like travel photography or portraits. As the person holding the camera, it's up to you to make sure that your photographs are interesting, eye-catching and compelling enough to bring in new customers.
The good news is that this is entirely possible. Corporate photography may not be as exciting to be involved in as landscape photography, where you are snapping beauty and nature in its raw form, but you can still take beautiful shots that make a difference to the business that you are working with, as well as your portfolio. All you need are some great tips to avoid capturing a blend of suits. Let's take a look!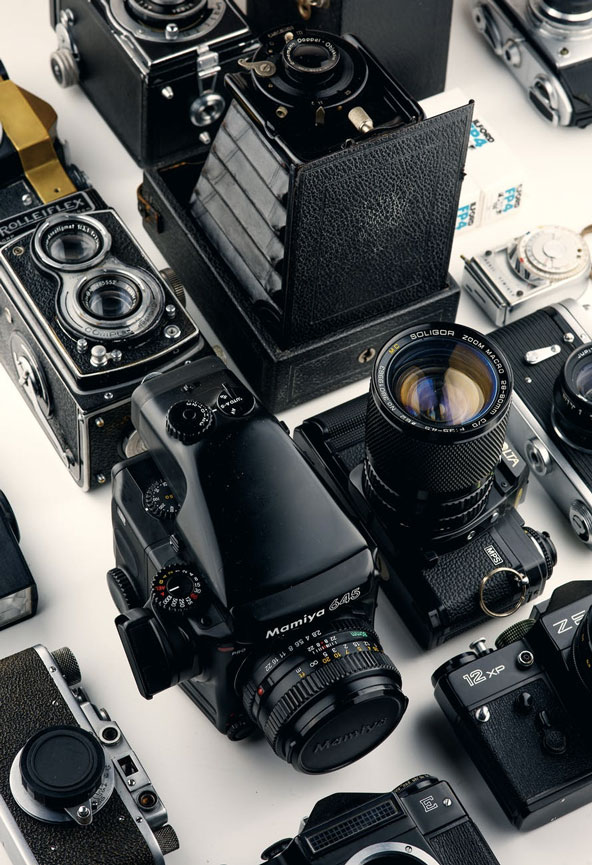 Creative Angles Are A Must
There are only so many ways you can take corporate photographs at an event, but when you are charged with photographing a sit-down event, you need to get creative. If you allow yourself to move around, you can catch exciting angles and perspectives, so the shots are less uniform and more vibrant. The photos that you take aren't just about the subjects; it's the way that you capture those subjects. So, if there are large floral arrangements at the corporate event, shoot between them with the focus being on the guests but with the added drama of the flowers, too. The event you shoot has to be looked at as if you were the outsider, taking what you want to see and getting a rounded impression of the entire day.
Have Fun
"Corporate event" doesn't invoke images of fun and frolics, but that doesn't mean that you can't have fun with the subjects of your photographs. That's the exciting part about capturing people; landscapes can't pose the way people can. You'll get a lot of business owners asking you for "grip and grin" shots, were guests are holding their drinks and stopping for a smile, but that doesn't mean you can't take candids, as well. Taking those shots that are posed are great for the main article on a website, or with famous people associated with your business. However, if you're at dinner, you want to be as creative as possible so that your photos will last. Take candids of staff laughing, smiling at each other in a relaxed and natural way.
Watch Overhead Lighting
Corporate dinners and larger events have the potential to take place in an environment that is filled with overhead fluorescent lighting. Conference halls and event meeting rooms are notorious as being places that are brightly lit. Balancing the colour settings on your camera is essential when you go into these places, and a white balance can even out the fluorescence. Bouncing light off the walls can help you to create a more natural colour feel in the photos.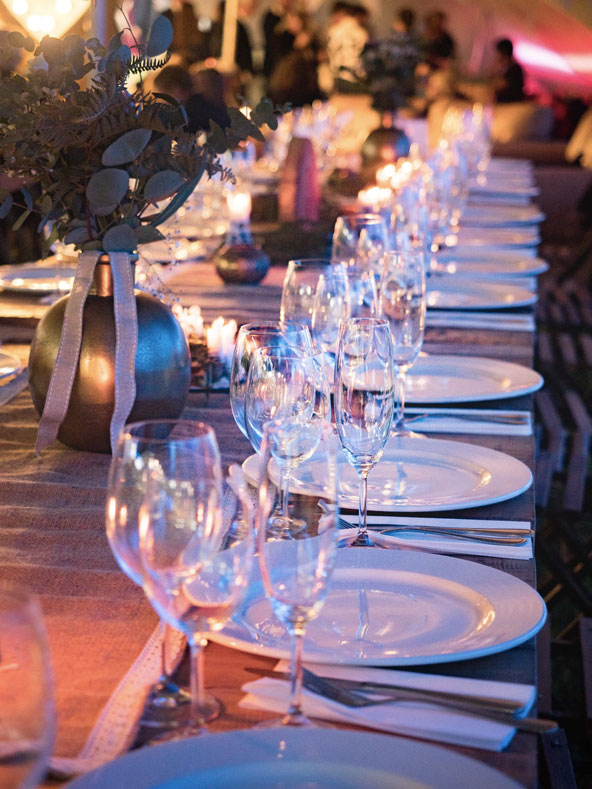 Map Your Shots
When you are in a corporate event, you need to map the shots of the notable speakers early. No one wants to stand around and pose for shots, so you need to be quick and discreet about getting the "absolute must" subjects into the photos. Liaise with a business owner ahead of time, so that you have a list of the shots that are essential before the end of the event. Ask for help from others who can point out the right people to you so that you know you are getting the right shots of the right people before the more relaxed shots can begin.
Use Natural Lighting
Most corporate events take place in the evening, but when you are dealing with an event in the middle of the day, you should ensure to capture as much natural lighting as possible and avoid the flash of the camera. You want to produce as many images that look natural rather than it being a clear photograph. This is going to come with the right equipment, too. If there's an evening event, and no natural lighting, consider the way that the event guests stand. Anyone standing facing the camera head-on will be hit with a red-eye in the photos, but ensuring your subjects are standing side-on slightly will reduce that and still look a little more natural.
Know "Why"
You're taking photos at an event, and these photos are only going to tell the story that you want to convey if you know what the pictures are going to be used for. Are they going on social media? Are they making the body of the business website? There has to be clarity because, without it, you can't take the best possible photographs. The way you shoot the photos will dictate whether they are suitable for things like Instagram squares or web banners on a corporate website. These things must be considered, as well as the background details – you don't want to incorporate seasonal imagery into photos that are designed to last all year on a website.
Faces Can Be Distracting
Corporate photographs are mostly designed and planned to capture faces. These are faces of industry bigwigs or of people in the company itself, and while faces are essential in corporate photography, they can be distracting. As part of an event, you must catch the bigger picture in your image, and when you want to draw out the professional side of the event, allowing the subjects to blur in the photo can make all the difference.
Corporate photography doesn't have to be stuffy or boring; it can be as fun as you would like it to be. Take the time and capture the shots that will be the most compelling, and you can shoot an event successfully.