The right gaming experience makes life a lot more fun-filled. Arcade games offer the perfect gaming experience for many people across various age groups. Adults love these games as it brings back fond memories of the 1970s, 1980s, and 1990s.
Teenagers and kids as well do not feel left out as arcade games are very entertaining and challenging. This is why it is not unusual to see some of them frequent game parlors, shopping malls, amusement arcades, and other places where these games can be played.
But how about bringing the fun to your basement or any other part of your home? Fortunately, this is possible as arcade cabinets for such purposes are sold. However, the right one has to guarantee optimal gaming experience and value for money spent purchasing it. To this end, this article will discuss how to purchase the right arcade cabinet for home use.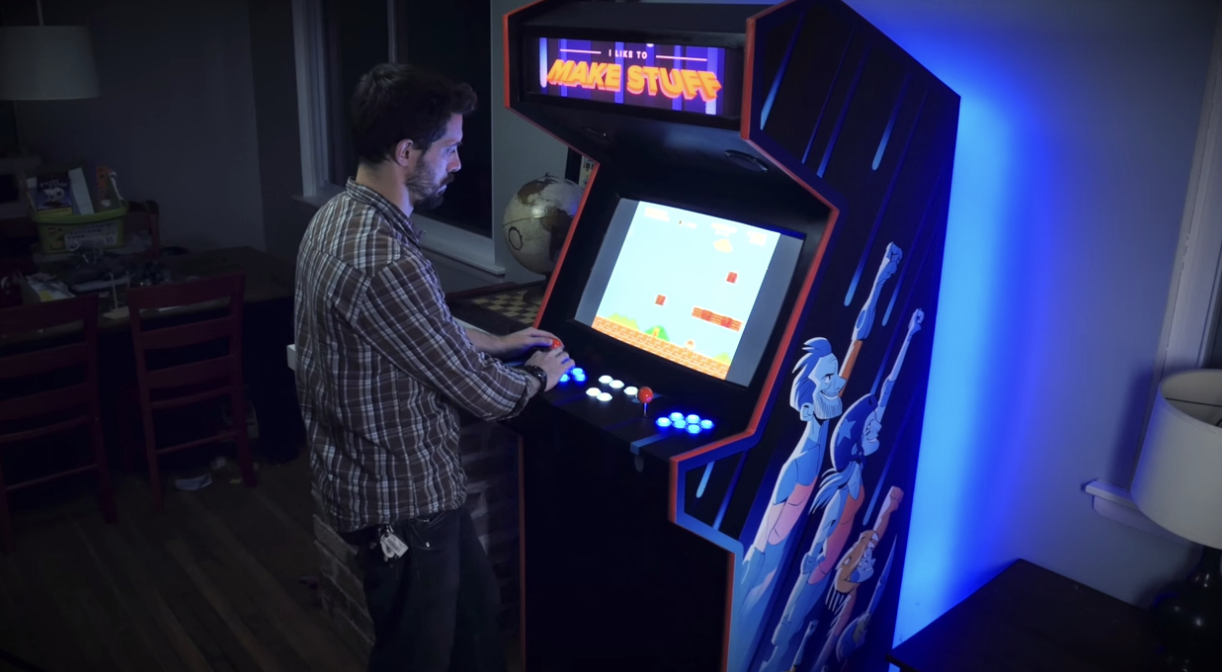 Picking the Right Arcade Cabinet for Home Gaming
For the record, these games can be played across various platforms. However, some people insist on playing them on a traditional arcade cabinet and this is quite understandable. It is about the amazing feel of playing this way, among other reasons.
As a result, it is of utmost importance that something that delivers to expectation is purchased. To this end, here are some tips for picking the right one for an optimal home gaming experience:
Work with Your Budget
There is a wide margin between the cheapest and most expensive arcade cabinets. For example, the least expensive option found on a very reputable platform was a few hundred short of a thousand dollars. Conversely, the most expensive option on the same platform went for close to 9000 dollars.
Of course, it is only logical that the more expensive option has more to offer. For this reason, it is highly suggested that you commit a reasonable amount to getting this gaming equipment.
However, you do not have to break the bank to do this. Just have a reasonable amount set as your budget and get something that fits right into your budget.
Game Selection
This is conveniently one of the most important considerations (if not the most important one). There are various games and you are not likely to have a cabinet that allows you to play every one of them. This is especially because of the huge differences between some of these games.
As a result, you need to come to terms with the games that you want. Then, this information should influence your choice. By the way, some of the arcade games that you may be considering could include:
Fighting – Such as Street Fighter II, Tekken, and Mortal Kombat

Racing – Daytona USA, OutRun, Cruis'n USA, and Initial D

Classic Arcade – Donkey Kong, Galaga, Centipede, Frogger, and Pac-Man

Puzzle – Puzzle Bobble, Puyo Puyo, Tetris, and Columns

Music & Rhythm – Guitar Hero, Beatmania, Dance Dance Revolution, and Pump It Up

Sports – Virtua Tennis, NBA Jam, Foosball, and NFL Blitz

Beat 'em Up – Area 51, Time Crisis, and Metal Slug

Redemption – Claw Machines, Skee-Ball, and Coin Pushers
These are just a few as we can go on mentioning others. For more information on arcade games, you can visit: https://en.wikipedia.org.
Get the Right Size
Some arcade cabinets can be quite massive. This is why you need to consider available space when making your choice. You do not want to get something that would not fit into the room that it is supposed to be stationed in.
Durability
Getting something durable is a necessity. Your purchase cannot be considered worth it if you end up with something that will get damaged too soon. Checking out the materials used to make the arcade cabinet is important for this reason.
Control Panel
The games are usually played using a control mechanism. For example, this could be a trackball or a joystick, depending on the kind that you get and the games offered. You should get something with a befitting control panel. It should also have the right amount of control buttons.
Multi-Player Possibility
It is strongly advised that you opt for gaming equipment that enables a multiplayer experience. This makes it easier for people to bond and increasingly have a great time playing together.
For example, racing games such as Initial D do not have to be against the system. It could be two or more players competing.
Warranty
The right purchase must offer a reasonable warranty. This is to be certain that the seller has your best interest at heart. You can read this article for more on the need to get something that has a warranty.
Conclusion
Arcade games offer optimal gaming experiences for a high level of competition and entertainment. This is particularly true when they are played via an arcade cabinet. Fortunately, you can have one for yourself and enjoy the numerous benefits.
However, you need to get the right one. Tips on how to do this have been shared here and should influence your decision when you choose to get one.