Sheffield is one of England's largest cities, home to gorgeous parks like the Winter Garden and the Peace Gardens, offering plenty of opportunities for outdoor fun. There are many great reasons why you should choose Sheffield for your next holiday destination. To help make your visit to Sheffield more enjoyable, here are some great ideas on where to stay in the city during your holiday.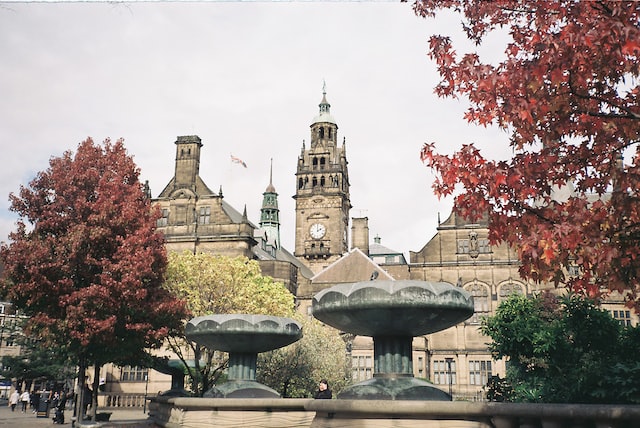 Image via Unsplash
Stay in a Boat on Victoria Quays
If you want a unique place to sleep in Sheffield, head to Victoria Quays, where you'll find houseboat hotels. These boats have the same amenities as a hotel room, such as comfy beds, flat-screen TVs, central heating, a full-size shower, and complimentary toiletries. Some boats have a well-equipped kitchen, allowing you to cook your meals. Featuring gorgeous waterfront views, the houseboats in Victoria Quays are only a short walk to the Sheffield city centre.
Stay in a Pub in the Centre
Staying in a pub in the centre of Sheffield is a perfect option for those looking to experience something authentic. With unique appeal and distinct style, these pub hotels are a great alternative to the usual hotels and B&Bs. They are full of charm and character and housed in a building of architectural significance. Best of all, these pubs serve delicious food and drinks, which makes your holiday even more enjoyable. Since the pub is in the city centre, it's an ideal base for exploring Sheffield's famous attractions.
Stay in the Outskirts 
If you are going to Sheffield with friends or family, consider staying on the outskirts, where you'll find fantastic lodges spacious enough to accommodate big groups. For instance, the Moscar Lodge in Hollow Meadows has tens, capable of accommodating up to 20 guests! It's an ideal place for hosting hen parties and other special celebrations. The lodge has everything you need. There's a spacious living room and a well-equipped kitchen to prepare meals. Outside, you will find a terrace with gorgeous views and a perfect spot to chill out with the group.
Stay in Trendy Sharrow Vale
Another great area to base yourself in Sheffield is the trendy district of Sharrow Vale, which lies in the southwestern suburb of Sheffield. It's an area home to excellent pubs, restaurants, and shops. The vibrant community is well-connected to the city centre by bus, so you will not be far from Sheffield's famous sights. It's also home to some great hotels, such as The Psalter, a contemporary boutique hotel with a fantastic coffee shop and bar.
Stay near the Theatres and Catch a Play
Sheffield is famous for its complex of theatres and is one of the main reasons many visitors would come here. If you are here to catch a play, you should consider staying near the Theatres, which is in the centre of Sheffield. It's a welcoming neighbourhood home to a great selection of bars.