Mairi Timoney is an artist working and living in Edinburgh. Her work is inspired by architecture, interiors and landscapes, and has been shown in The Whitechapel Gallery in London, The National Gallery of Modern Art and The Royal Scottish Academy in Edinburgh. We chatted with Mairi to find out more about how she first got interested in art, the common elements in her work and the projects she's currently working on.
Can you introduce yourself and tell us a little bit about your background and education?
My name is Mairi, I'm a Scottish Artist currently living and working in Edinburgh. I studied Painting and then continued to study a Master's in Graphic Design at Edinburgh College of Art. My work takes a lot of elements from both disciplines and since graduating I have continued to develop my practice and personal style.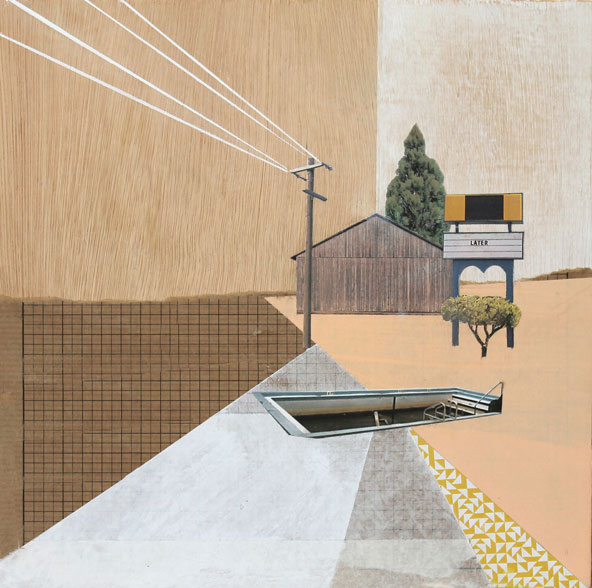 Do you remember the first artwork you created?
I remember drawing my dream house when I was about 5. I'm not sure if I'd really call it a piece of artwork but it's definitely my first memory of loving to make and draw.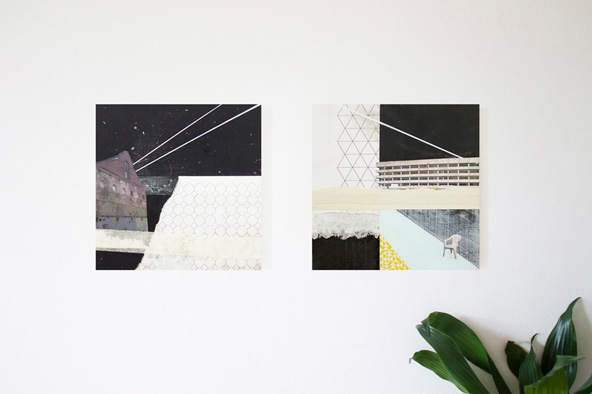 How do you describe your work? What are some of the common elements we can find in your pieces?
Within my practice I mainly focus on making multi media images that portray fictional places and scenes that I build through a mixture of collage and painting. I like to collect imagery and materials from various sources to piece together visuals which are both aesthetically and compositionally engaging. I also enjoy juxtaposing different media to consider surface, space, pattern and colour whilst the overlaying imagery allows me to explore my interest in place and narrative. The fragmented landscapes which appear in my work come from an attraction to unfamiliar surroundings, quiet landscapes, architecture and the lives and stories of the people that inhabit these spaces.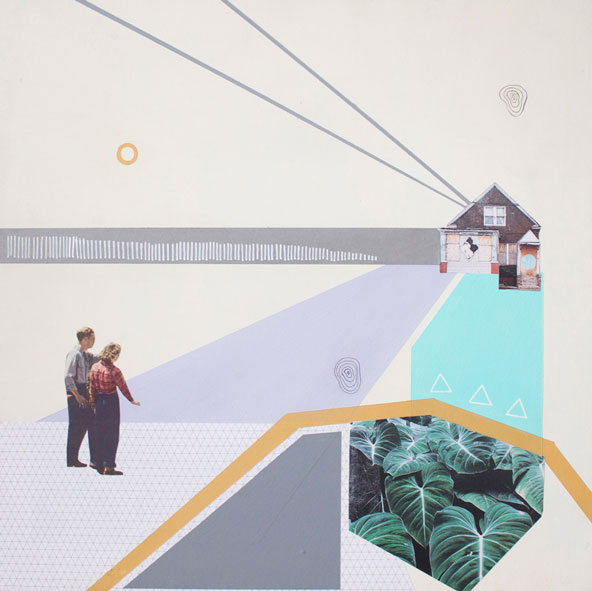 Where do you draw inspiration from?
I'm always inspired by architecture, interiors and landscapes that I see in day to day life or when I travel. The structures and colour combinations give me ideas to include in new pieces and I always try to take photographs that I can use later. I also find creative blogs and magazines really useful for finding inspiring new projects, as well as being able to look at the work of my favourite artists and designers too.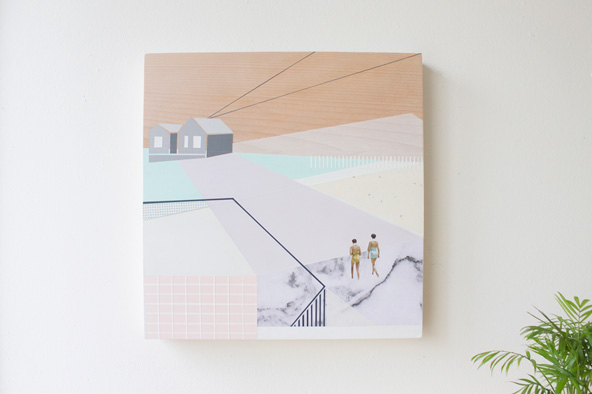 What are some of the projects you're working on?
I recently started a year long Artist in Residence position based in a school in Edinburgh called George Watson's College. Here I will have the opportunity to run workshops and teach pupils in the Art & Design department whilst also having time to focus on my own practice. I am provided with materials and a new studio space to work in and I plan to spend my time developing a body of work which I will exhibit in a solo show next July.