Intern magazine is a forthcoming, bi-monthly independent print publication concerned with interns and internships in the creative industries. We speak to Alec Dudson, its founder, to find our more about the intern culture and the magazine itself.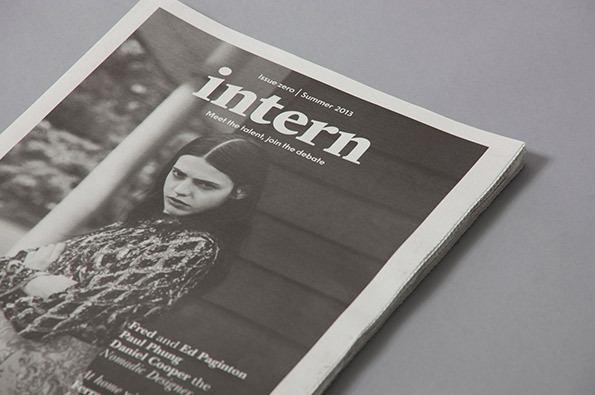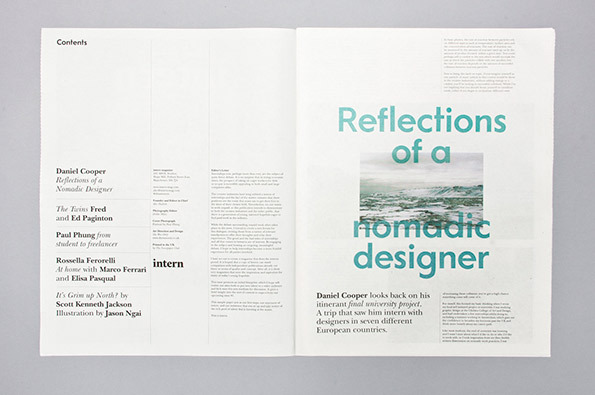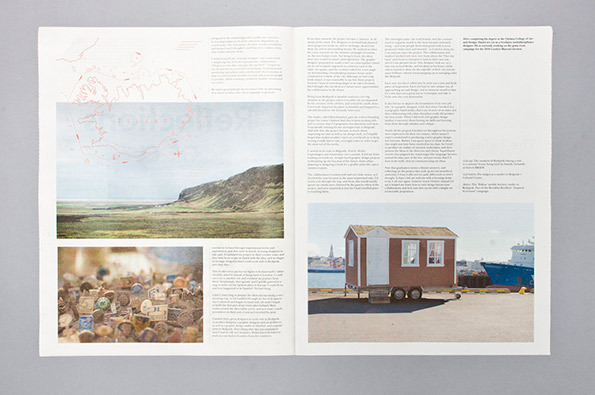 For new creatives, it is now harder than ever to find employment? Is art school and design education enough to succeed in the creative industries?
Alec: I think that the inference today, is that while education is of paramount importance in giving you the tools to fulfil creative briefs, without 'industry experience' this can be somewhat futile. This is by no means an absolute truth, more a belief that the industry (intentionally or otherwise) perpetuates.
While it is incredibly tough to find work in the creative industries I hope the magazine can help people objectively approach the task of setting out on that path and offer at the very least, the awareness that there are other options opposed to moving between fruitless internships.
How did the idea for the magazine come about? What inspired you to start the project?
Alec: The idea for the magazine emerged from my own frustrations as an intern. Having finally found a "job" that I was truly passionate about, it became clear that the route to breaking into that world was one fraught with obstacles. It struck me that the year it took me to realise the way things really worked (in terms of internships) could have been improved somewhat if I had some idea of what was actually facing me. The entire project is geared towards assisting (in a variety of ways) those who are embarking on the perilous journey of becoming a full-time professional in the creative industries. Whether this is through advice, the tales of others, or by acting as a platform, we are looking to improve the intern experience. The best means with which we can achieve this, is through an engaging and frank debate which encourages the industries to assess intern culture reflexively and with a degree of foresight.
We really hope Intern reaches its Kickstarter goal – the magazine is very current and will definitely make a difference in spotting and recognising new talent!