Founded by Andrew Trotter and Mari Luz Vidal, Openhouse is a biannual magazine dedicated to creative people around the world that open their homes or private spaces to the public to organise different events and activities related to gastronomy, art and design.
We chatted with Andrew about the beginnings of the magazine, opening his house to other people and how Openhouse is bringing like-minded creatives together.
Photos by Yanina Shevchenko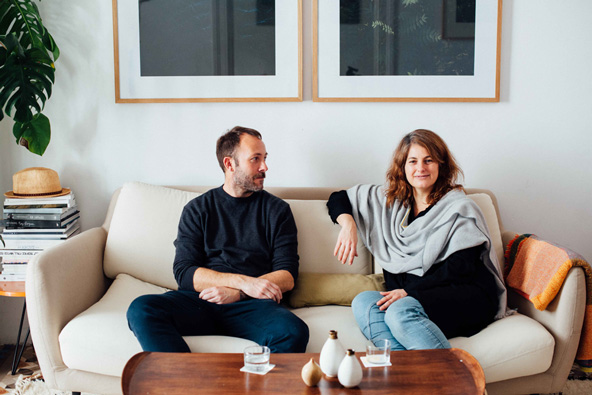 What made you start Openhouse?
Openhouse, the magazine, grew from our project in Barcelona. We started to open our home as a gallery of photography to share our work in a more intimate way. With our flatmate Nobu Kawagoe, we started making dinner and sushi parties, then concerts and talks. We became quite the talk of the town. Over the three years that we were open, more that 4,500 people passed through our doors.
We met so many wonderful people, some became new friends, and we started to learn about more people around the world with similar projects so we decided to put it down on paper.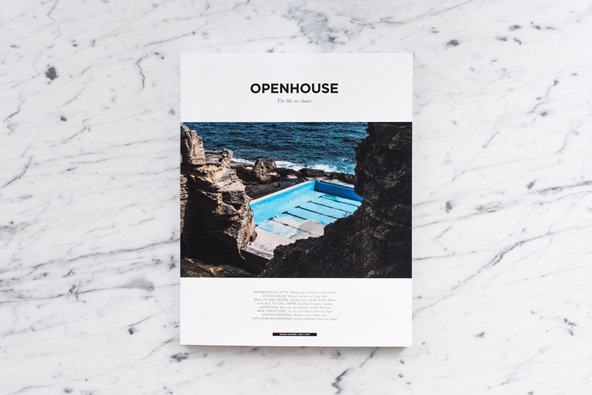 The magazine is in English but each article is also written in a different language, depending on the location of the spaces and people you feature. How did you come up with this unique idea and what were the reasons behind it?
I'm English and Mari Luz is Spanish, and we talk with a mix of these languages, sometimes even in one sentence. But we realised people talk easier and open up more when then talk in their own language, so we decided we should always find a writer to interview in the first language of the subject. This way the stories become more intimate and more close, real feelings come out.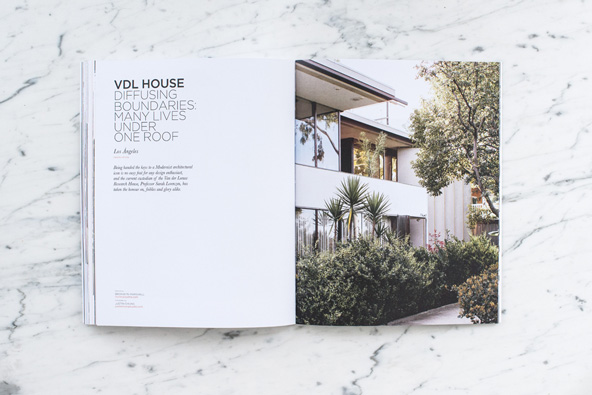 How has the magazine evolved since its first issue?
We actually hope the magazine isn't evolving too much. We don't want to change, we hope to always talk about these amazing people around the world who humbly share their homes and lives with others. The only change is that it is getting easier and easier for us each day. We have now launched issue No.7 and we are getting used to the business and logistics of having a company.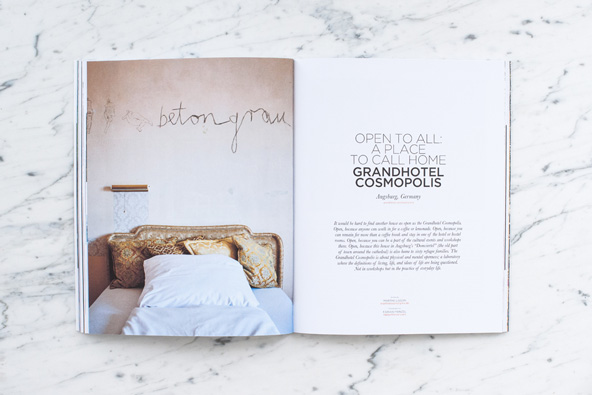 What do you hope people experience when they read Openhouse?
Openhouse acts as a guide to these people, whether they are in your town or in a place you are visiting. We are so connected in these days by our telephones, that we have lost sense of our community and rarely meet new people. We talk about people who have a love for bringing people together and sharing ideas.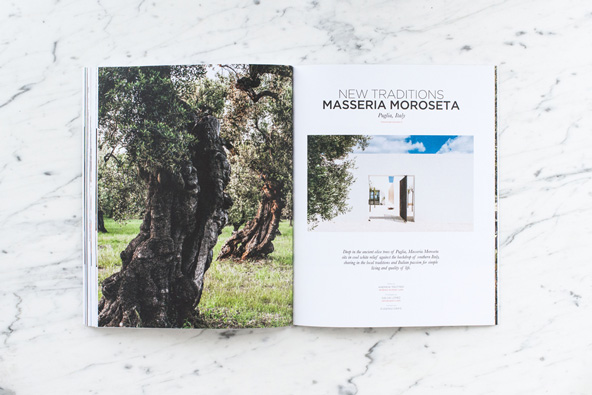 Do you have any plans or projects for the upcoming months that you'd like to share with us?
We will soon open our second house here in Barcelona. A space where we can hold intimate gatherings, talk to people and welcome visitors to stay with us. We are also launching a new web that will make it easier for you to find these people around the world. There will be more stories and local guides.