Cover & Couch is an Antwerp-based upholstery studio founded by Sophie Doore 5 years ago, working with vintage dealers, interior architects and private clients. Sophie also designs her own line of cushions focusing on geometrical patterns, inspired by the rich and bold colours of the high quality fabrics she uses.
In September last year, Sophie relocated her studio to the top floor of design store City Furniture in  an upcoming neighbourhood for vintage design in Antwerp's city centre. We caught up with Sophie to find out how her love for upholstery started, her favourite projects and future plans.
Find out more about Antwerp in our Antwerp City Guide.
How did you become interested in upholstery?
Feeling the need to work with my hands, I always wanted to do something connected to restoration. While working in an Art bookshop, design books also captured my attention. Thanks to my job in a small weaving house, I began to appreciate the beauty of fabrics. Enrolling in an upholstery course was an impulsive decision. It was worth a try, not really knowing where it would lead me, but it was much better than what I expected.
How did Cover & Couch start?
During my studies I was already getting some orders. Upholstery is often associated with an old fashioned or a dusty workspace and I wanted to get rid of that image. I've been slowly building up my business for almost 6 years – mostly through word of mouth. Since September last year I've been working in a bigger studio in the centre of Antwerp, collaborating with a vintage dealer. My studio is above the shop. I work for private clients, vintage dealers, interior architects, designers, etc. I like working alone, interspersed with visits by clients.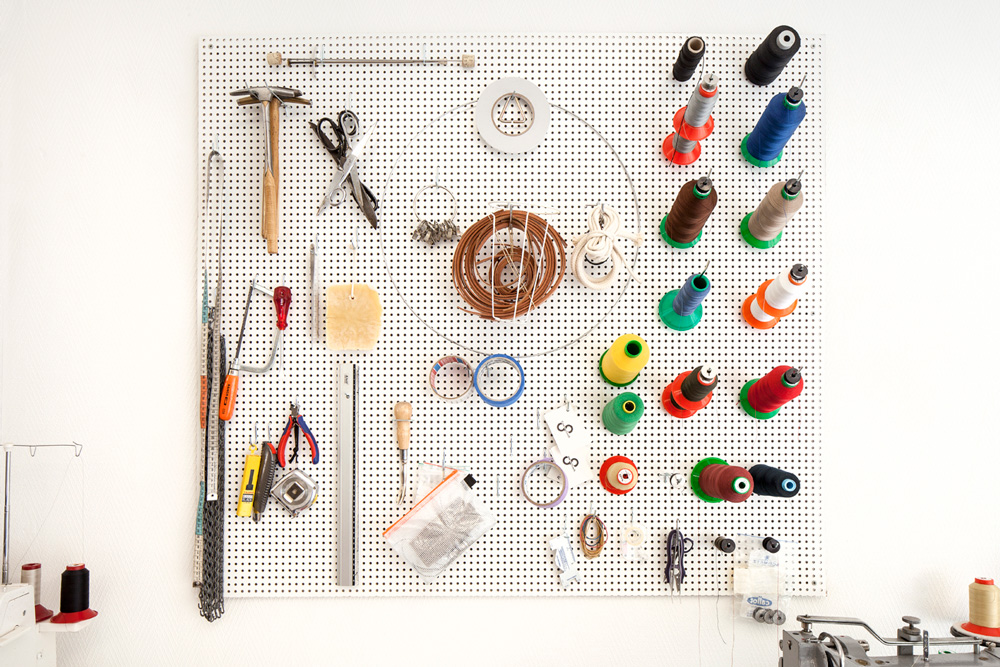 Tell us about your process. How do you choose your fabrics, come up with a design, etc.?
It's a new challenge each time. That's what makes it so interesting.
First, I discuss the project with the client. Considering their preferences, their interior, their budget, etc. I have a wide range of high quality fabric samples. I try to advise as best as possible and I take a lot of detailed photos of the old upholstery before taking it off. I also like to do the necessary research if the old upholstery is no longer available.
Then, with respect for the original design, the reconstruction commences. I can apply classic methods where natural fibres are shaped by hand stitching. Other (modern) designs need to be redone with foam possessing the correct density for shape and comfort. During this process it's very important that I respect the proportions and keep a meticulous eye on details. Every action influences the final result and I get really inspired when I see a piece growing closer to what I have in mind, custom made.
The fabrics themselves can also be my inspiration. I combine colours and textures into geometrical patterns. This resulted in a collection of cushions and I named them after people who inspire me: (Gio) Ponti, Gunta (Stölzl), Tapio (Wirkkala).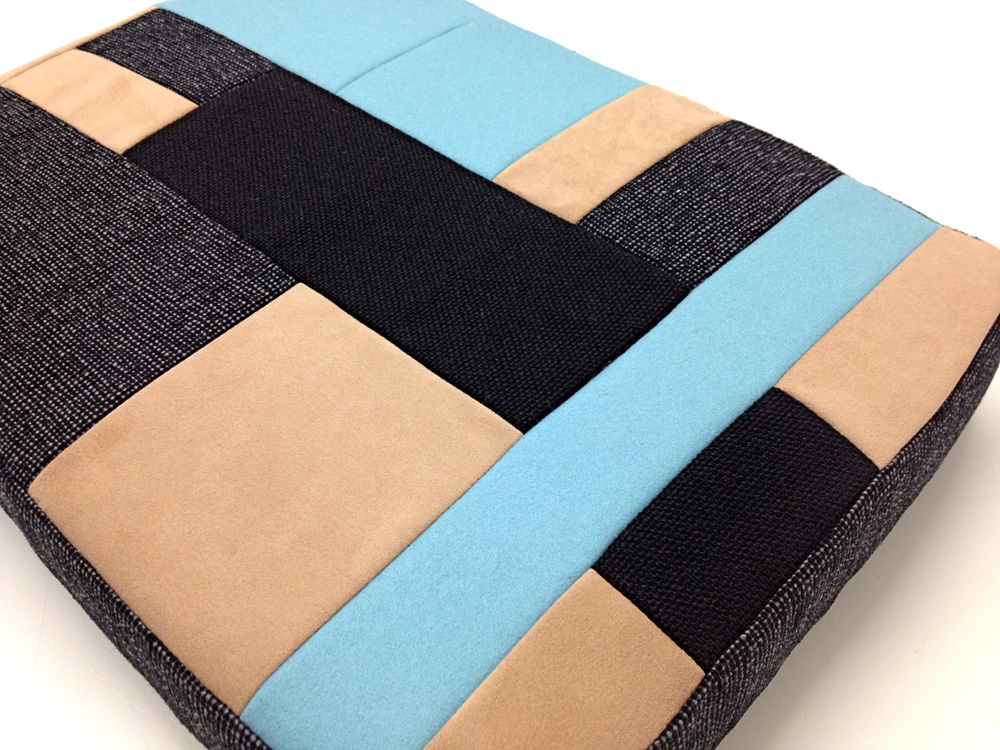 Is there any particular type of furniture or furniture from a specific time period that inspires you the most?
I would say mid-century. I must admit that I have a chair obsession – even an abandoned broken chair can catch my attention. I recently found a Pierre Paulin Oyster chair in the street!
What are your favourite projects you've worked on?
The Penguin chairs for City Furniture and the Daybed for Muller van Severen/Kvadrat (both pictured below). I was involved from the inception of the project. It's a very clear design although the 60 pieces Divina fabric were cut and placed/rolled by hand.
What are Cover & Couch's future plans?
Improving my business and setting up an e-commerce platform for my cushions – a new collection is coming up soon. I'm experimenting with silkscreens on fabric and leather and more prototyping would be great.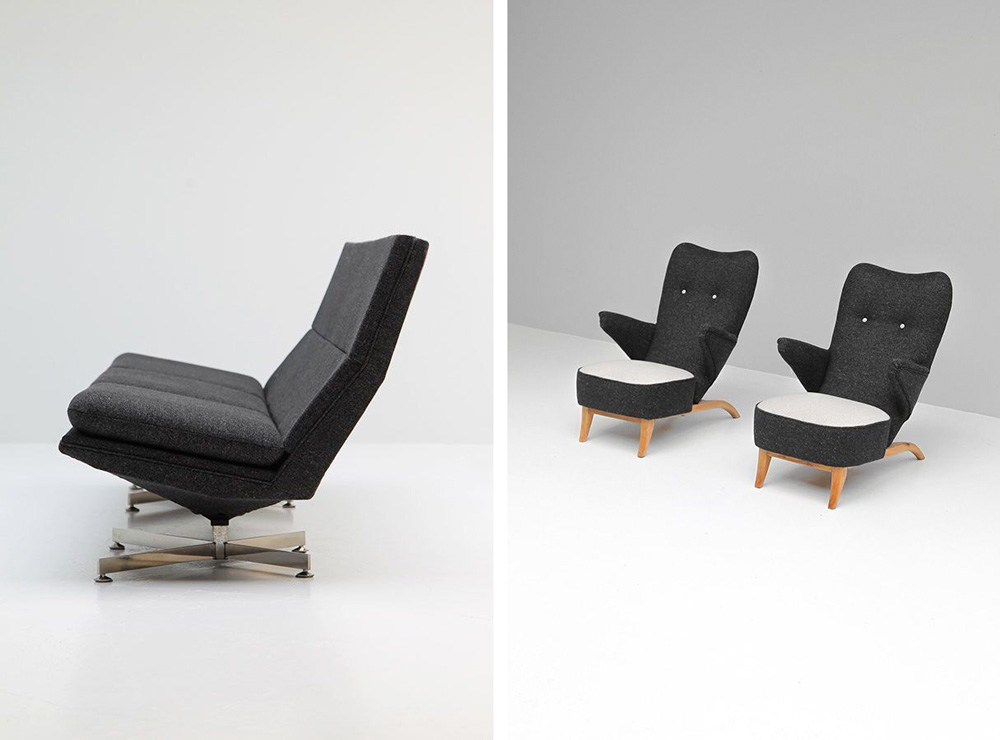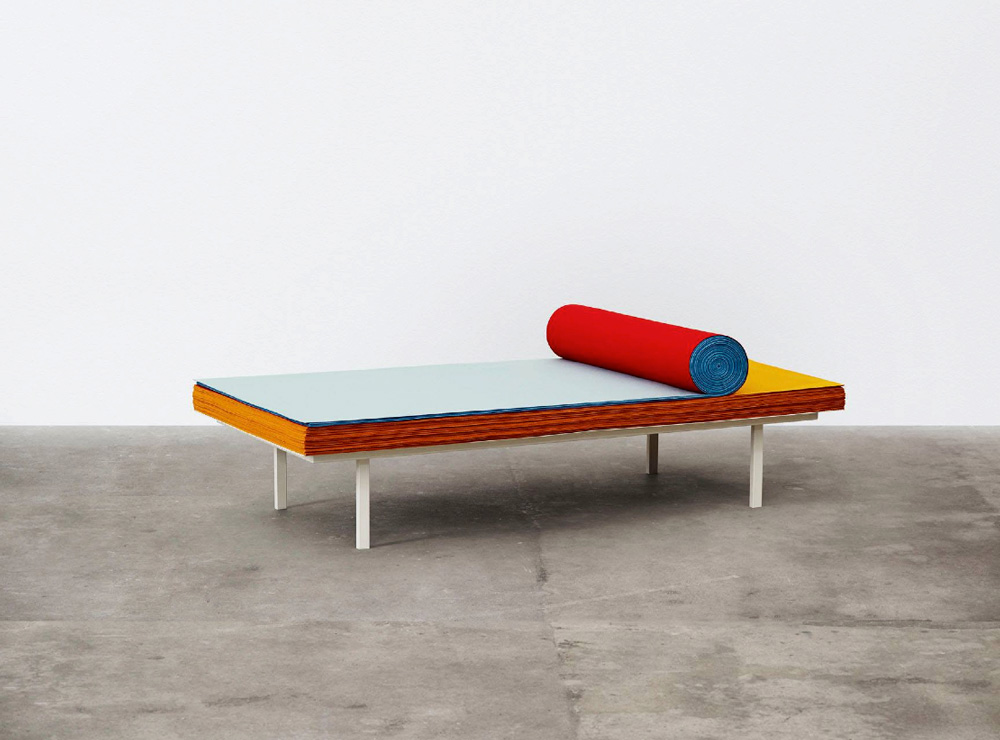 Studio images and portraits of Sophie by Ilse Liekens
Chair images by City Furniture