So many people across the country had to adjust to working from home last year. From using the kitchen table as a desk to commuting to the lounge – people had to work with what they had. It's so important to have a dedicated area for working in your home, as it helps keep your personal and professional life separate. No matter the size of your space, there's plenty you can do to create a home office.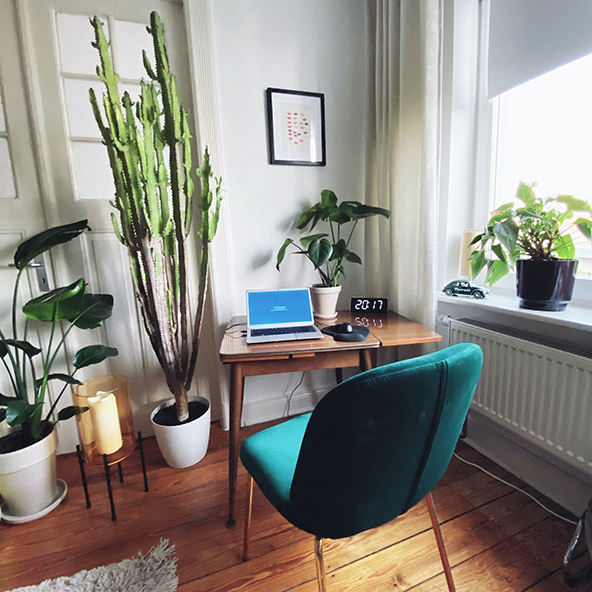 Get Creative 
The less space you have, the more creative you have to get. Don't think of it as a hindrance, think of it as a challenge. You know you're home better than anyone, so you'll know what will and won't work. You could use an old cupboard or dressing table as a desk. Make the most of your wardrobe storage and slot in some office supplies. Use space under the stairs and set up a workstation. Look at any available space you have, could you utilise it in a different way?
Comfort
When creating your home office, you want to ensure you're comfortable. You don't want to spend your whole working day cramped by a desk. Just because you have a small space, doesn't mean you have to sacrifice comfort. Getting the right office chair will make a huge difference. If you're super short on space – or funds – you could look into lumbar support cushions.
Personal Touches 
Another way you can feel more comfortable in your office space is to add some personal touches. Even though the space you're creating is for work, it doesn't have to be completely void of your personality. Small additions can make a big difference to your room. Think photos, plants, or art. Even something as simple as changing the lighting can create a better working environment. 
Declutter
Throughout a working week, it's easy for your desk to fill up. Whether it's cups of tea, email print-outs, post-it notes or surplus toner buyer. The last thing you want when you're already short for space is to clutter it with things you don't need. It's important to regularly de-clutter your workspace. Not only does this keep your makeshift office space neat and functional, but it will also keep you organised.
Even if it's something as simple as reserving a certain table space to act as your office, you need to create an environment where you feel comfortable working in. Do you have any tips for creating a home office?