In beauty and fashion, people purchase and use products based on the market trend. So, unsurprisingly, some clothing and apparel are slowly losing their popularity because they're not as trendy as they used to be. However, watches remain as timeless, signature pieces that can be worn during any occasion. Aside from being useful, watches are generally elegant yet simple, which made it possible for them to stay in the market since day one. Wherever you go, you'll always find different forms of watches on people's wrists.
Of course, watches don't only provide style to people as they were mainly created to observe time. Other methods and devices were already being used before to keep the time, such as water clocks and sundials, and it wasn't until the late 12th century that the first mechanical clock was made. Eventually, this evolved into a fashion trend, and since people love to wear multiple types of watches, there are a few fashion tips that they can observe when wearing them: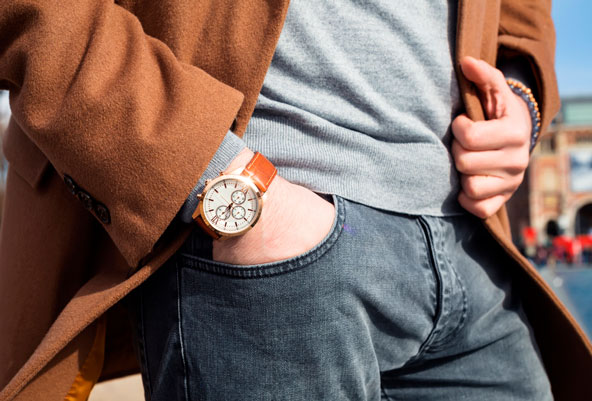 Know When to be Grand or Straightforward
Watches come in different appearances and impressions, and there is a variety of options to choose from that could match your outfit. Owning different types and brands of watches, like Oris watches, can be to your advantage if you're the type who wants to spice up their wardrobe. Watch straps can be made of metal, leather, fabric, or silicon, each one embodying a certain level of formality and simplicity, so be careful in using them. 
The most general tip that you can follow when it comes to matching watches with your outfit is to observe the degree of simplicity and formality that you exude. Completely stylish and flashy outfits with multiple accessory pieces should match with a simple, narrow-strapped watch with minimal attention to detail. However, if you're leaning towards more minimalistic fashion choices, try to add some sparkle into your ensemble by having a fairly flashy watch with attractive features that offers a contrast with your attire. Pairing flashy watches with flashy outfits shift the eye's focus and ruins balance.
Fundamentally speaking, watches are categorized into two types: 
Digital Watches:

These display time in numeric form and are usually made of rubber, plastic, silicone, and other synthetic materials that look less classic and formal. This type of watch is perfect for pairing up with athletic gear and, occasionally, with casual wear. However, this type might not be the best when you're donned in business attire.

Analog Watches:

These comprise of a face and hand showing a 12-hour cycle. Analog watches are more natural to pair up with different moods and styles, as they can be worn with both casual wear and formal wear.
Avoid Leathery Straps During Summer
As much as your favorite, go-to leather watch looks simple and classic, you can't use it during hot summer days. During humid weather conditions, you're more likely to get sweaty more often. Since leather isn't water-resistant, the leather strap will absorb your sweat, which may leave an unpleasant smell that seeps into the strap and can't be removed no matter how much you clean it.
Also, summer means a lot of beach parties or pool parties, so it's better to leave your leather watch dry at home. Instead, wear a sports watch with waterproof features if you're going for a dip in the pool. These types of watches are dedicated for physical activities that involve sweating and contact with water.
But if you don't like the feeling of wearing digital sports watches, then you can opt to replace your leather strap with a nylon strap. During the shift of seasons to summer, the popularity of nylon straps significantly increase due to its two best features:
Waterproof watches with nylon straps can be submerged in water and still dry quicker than leather, which becomes damaged after drying.

Nylon straps also provide a comfortable when the body expands during warm conditions. They're not just fashionable with summer clothing, but are also as durable and versatile as any other type of watch.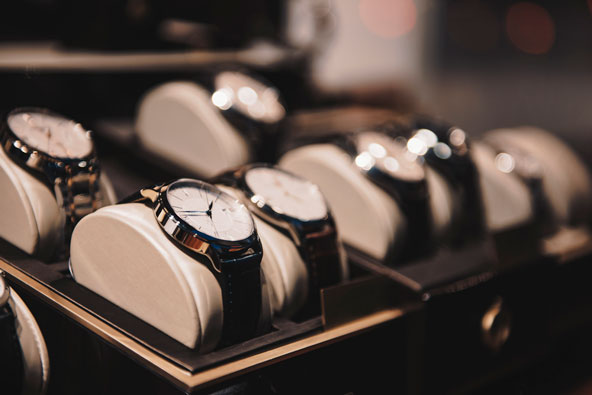 Use Interchangeable Straps
Aside from owning various types of watches, it's also important to own a watch with interchangeable straps. By changing your watch strap in any occasion, you can complement your outfit well without having to choose another watch that doesn't suit your taste during that occasion. You can achieve total transformation by simply changing the straps that matches your mood and style. 
There are watch brands and stores that offer watches with interchangeable strap options that can be bought in a set. You can use different materials depending on your aesthetic tastes, as well as their appropriateness with the attire, such as leather, nylon, and rubber.
Conclusion
Wearing watches is not only a fashion statement for people who love to dress up, but they represent how one values time. Watches serve as a guide for people to monitor time daily when performing their tasks. Watches don't come with cheap price tags, but less expensive, locally made products also deserve a spotlight. In the long run, finding the perfect one can mean having a durable, long-lasting watch, provided they are treated with the proper care and handling.