Author: Mario Petkovski, North Macedonian writer
Since there are not many travel guides for the city of Skopje, I decided to write one just because it is a very vibrant, cultural and interesting city for your next destination. Skopje is the capital city of North Macedonia and a city with a rich history. 
Most people would know Macedonia through Alexander the Great who was one of the greatest rulers in history and build his Kingdom starting from currently North Macedonia to India.
However, even though Skopje has a lot to offer from its history, unfortunately, most of the interesting artifacts were destroyed or stolen since it was 500 hundred years occupated by the Ottoman Empire. 
Skopje also experienced a devastating earthquake back in 1963 which destroyed most of the city. However, Skopje is now rebuilt and has beautiful architecture but unfortunately, it struggles a bit with finding the right identity.
There are many monuments in the city as well as Gothic and classical buildings that are tourist attractions and the best thing is that Skopje is one of the cheapest countries in Europe, so a trip to North Macedonia could be a bargain.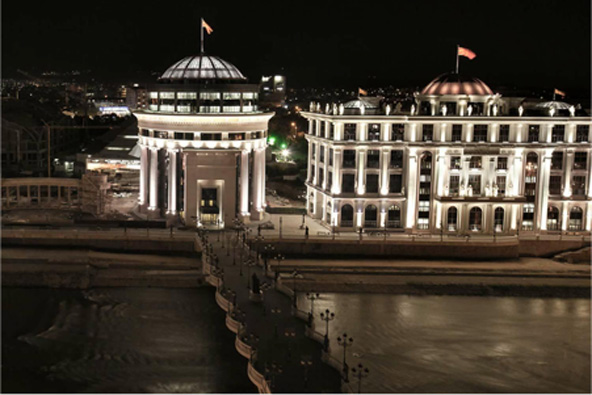 Why Visit Skopje?
Another reason to visit Skopje is because of the cultural mixes you will experience through architecture and people. Obviously, that 500 years of Ottoman Empire occupation had an influence on Macedonian culture. It has very modern buildings surrounded by gothic architecture in the center, and right across the Stone Bridge, you will get to Skopje's old bazaar and experience completely different cultures.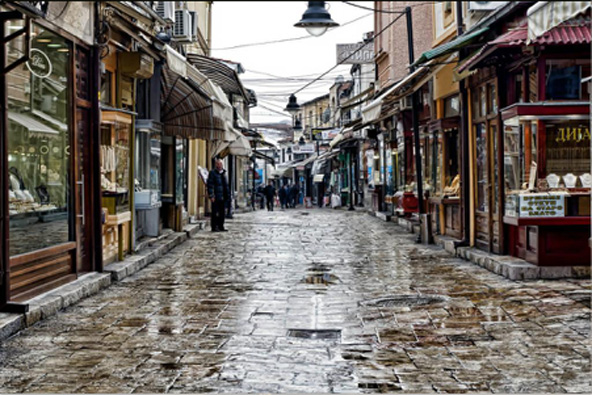 Places to see in Skopje
Vodno Hill is a great place to go for an amazing view of the city and at the top, there is the Millennium Cross which is 77 meters tall and the third-highest cross in the world. Vodno is only 1066 meters tall and very good for a Sunday exercise.
Another natural beauty is the exceptional Canyon Matka, which is located in the western part of Skopje. Just because of the untouched beauty of this place it attracts tourists all across the world. Matka also has the deepest underwater cave in Europe and it is still not fully explored along with several old monasteries. You can easily get there as they offer cheap public transport.
If you are up for sightseeing around Skopje, The Kozjak Dam is the perfect place to go. It is about 35 kilometers from the city and it has a breathtaking view of the crystal blue lake placed in the middle of a couple of mountains. 
Other things to visit are the City Fort – Kale which is placed in the center of the city where you can get a great view of the city center and the city park where you can take amazing photos as well as visit the biggest football stadium in Macedonia which hosted The Super Cup in 2017.
Other things to do in Skopje
One of the best things about Skopje is that you can get local traditional very tasty food very cheaply. If you are a party animal, Skopje offers a couple of clubs where you will find a decent nightlife and very cheap drinks.
I think that Skopje is one of the most packed cities with betting businesses and everywhere you turn you can see one. It is the perfect place if you like wagering and, due to the liberal policies on online betting, you can gamble on horse races, like the Kentucky Derby.
Unfortunately, there is no Uber in Macedonia so you should try to avoid local taxi drivers since you can get ripped off. The best way is to ask your hotel to arrange a taxi.
Skopje is a very interesting city and great for your next vacation. There are many things to experience, and if we talk about food we need another article just to explain how good it is. Since you are in North Macedonia, you can pay a visit to the city of Ohrid which is protected by UNESCO and it is considered to be the jewel of Europe. If you want a cheap vacation but still very interesting and rich with culture, Skopje is the way to go.