The Irish capital is an eclectic, yet intimate, city where the cuisine is exceptional, the theatres are of world class standards and the pubs are renowned for their ale and hospitality.
In the past decade or so, Ireland's fair city has become something of a haven for tech mega-corporations like Google and Twitter; however, it still retains much of its legendary Irish charm. Visitors to the city are often surprised at the brisk pace of life here, and the city centre is filled with elegant, Georgian architecture, shops, restaurants, museums and the friendliest watering holes on either side of the Irish Sea.
Enjoy this city guide to Dublin and be sure to check out our recommendations!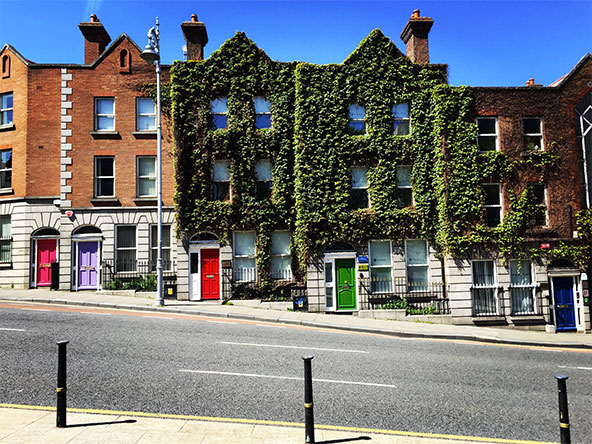 Photo by Unknown, Public Domain
STAY
A relative newcomer to Dublin's hotel scene (having opened just four years ago), The Dean is both understated and unashamedly hip! Each room in this boutique abode is given funky monikers, like the 12.6 square meter 'Punk Bunk' (a bunk room for grown-ups), the compact (but super-cool) 'Mod Pod' and the 'Dylan' and 'James' suites. Situated in the heart of the South Side's party quarter, but also within walking distance of the lush St. Stephen's Green, The Dean has everything style-conscious travellers need. With its adjoining bar, Sophie's—an exclusive rooftop restaurant—features some stunning views over the south side of the city and is worth checking out.
The Dean – 33 Harcourt Street, St Kevin's
www.deandublin.ie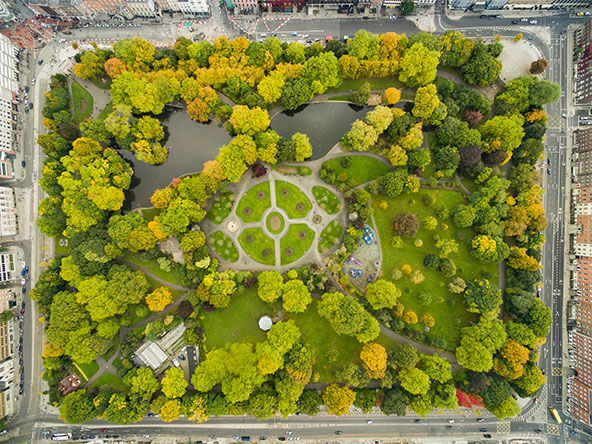 EAT AND DRINK
Over the years, the coffee house scene in Dublin has really exploded; and whilst it's hard to single out just one, Urbanity Coffee definitely clinches it. This minimalist cafe has taken Nordic coffeehouses as its inspiration, and it's a masterclass in pared-down, industrial chic. The exposed ceilings and clean wooden tables give this former working building a bright and airy feel. Naturally, the grub and coffee are top-notch, and the owners even roast the coffee beans on site.
Urbanity Coffee – 11 Coke Lane, Smithfields
www.urbanitycoffee.ie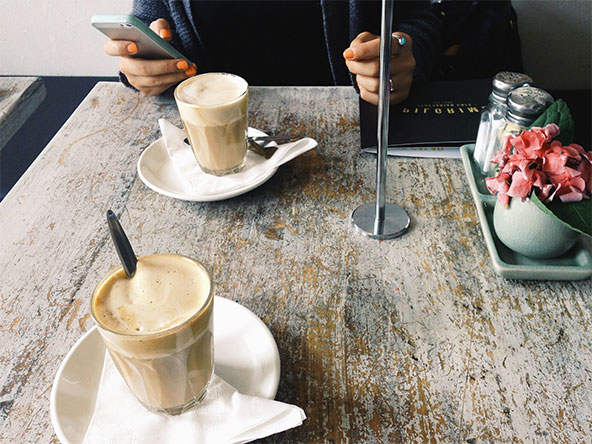 Photo by Unknown, Public Domain
If you're after a modern spin on traditional Irish fare, lunch at Delahunt is what you need. This refurbished, traditional Edwardian pub has some of the tastiest and most imaginative dishes in the city. Particularly appealing are the roast rump of beef (with potato cake, shallot, onion rings and bone marrow) and the coddle—a traditional Irish broth flavoured with homemade sausages, cabbage and bacon. Delicious!
Delahunt – 39 Camden Street Lower, St Kevin's
www.delahunt.ie
Let's face it, it wouldn't be a trip to Dublin if you didn't indulge in a tavern tour, and the Stag's Head is the place to start. This classic 'Dublin' pub is filled with Victorian-era charm, with its chandeliers, wood-panelled nooks and famous stag's head. According to locals, it's also the best place in the city to grab a Guinness. Each floor in the Stag's Head has its own vibe; ground level is elegant and secluded, the first floor is a classic pub and the cellar bar hosts an immensely-popular comedy club.
One of the highlights of any tavern tour in Dublin is O'Donohughes Bar. This traditional Irish pub stands on a historical site dating back to the 18th century and is an important fixture in the Irish contemporary music scene.
The Stag's Head – 1 Dame Ct, Dublin 2
www.louisfitzgerald.com
O'Donohughes Bar – 15 Merrion Row
www.odonohughes.ie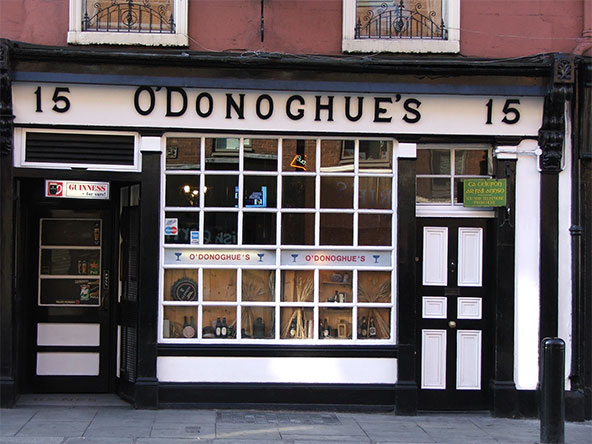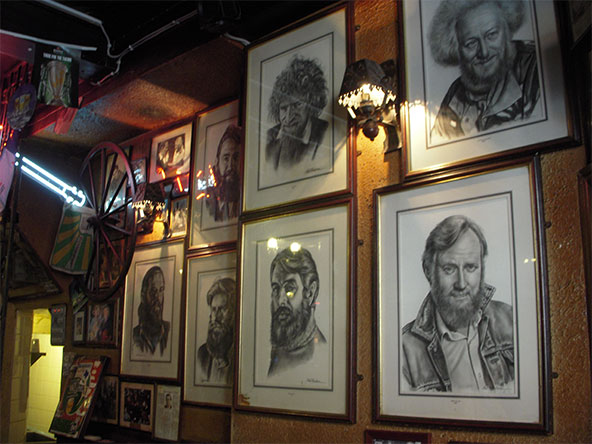 VISIT
Offering a more unusual take on typical museum exhibits, the Little Museum of Dublin is situated in an unassuming Georgian town house on the edges of St. Stephen's Green. Telling the story of Dublin in the 20th century through its unique collection of donated memorabilia—like models of Nelson's Pillar and even a room dedicated to the legendary U2—Little Museum is the brainchild of food critic Trevor White and really brings to life those ordinary things that most museums would pass up.
The Little Museum of Dublin – 15 St Stephen' Green
www.littlemuseum.ie
Situated within the Long Room in the Old Library at Trinity College is a 9th Century illuminated Celtic manuscript: the Book of Kells. But this is not the only antique literary treasure to be found here. The Long Room houses 200,000 of the library's oldest manuscripts and books within its two-story, 65 metre long archive. Its main walkway, with 48 marble busts of some of the world's most eminent writers and thinkers, may also look familiar to Star Wars fans; it was the inspiration for the Jedi Archive in Star Wars Episode II: Attack of the Clones!
The Long Room of the Old Library at Trinity College – Leinster
www.tcd.ie/library/old-library/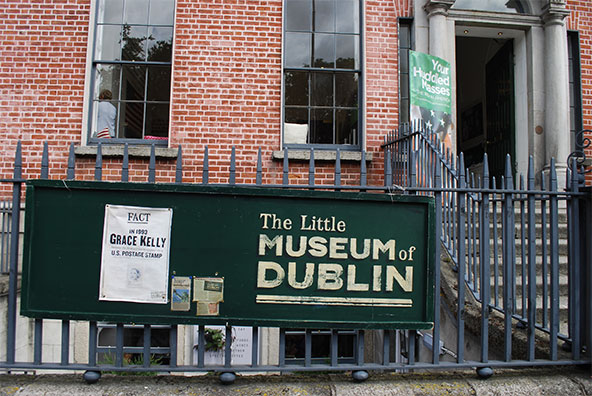 Photo by Jean Housen, CC BY 3.0