There will likely come times in your life when you need to dress smartly. Whether it's dressing up for a special occasion, for an interview, or for your new place of work. However, not everyone likes dressing smartly, and if this is you, it can make dressing in the morning an unpleasant experience. So here is how to dress smartly when you don't like to.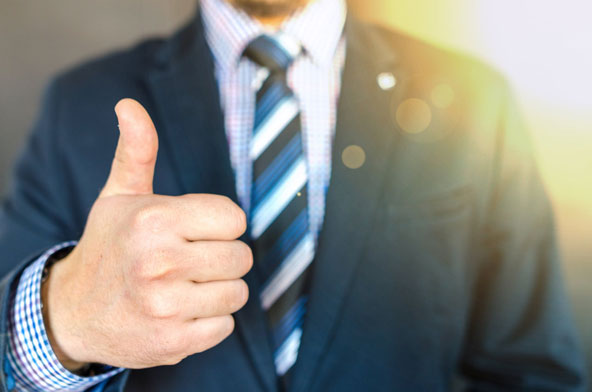 Ditch The Jumpsuits
You can wear jogging bottoms, and you can wear a hoodie, just not at the same time. A tracksuit or jumpsuit outfit is never going to impress anyone and if anything should be worn in the comfort of your own home only. Jumpsuits are comfortable, and there's definitely an appeal in wearing them, but they shouldn't really be worn out in the public eye, especially when you're going somewhere important or in a social occasion. Tracksuit bottoms are good if they're paired with a smart jumper and a hoodie can be styled with a leather jacket or a long a-line coat. Just try to keep the two apart.
Go For A Linen Suit
If you don't like the feel of a suit, then there are plenty of options available out there. Dressing smartly doesn't mean you need to be in a three-piece suit. You could go for a linen suit which is more breathable and is a lot softer and more comfortable to wear. It's also good to have when you're working or in a place that's quite warm. The last thing you'd want is to be in something you don't like wearing and then sweating in it. You can also pair these linen suits with some other suitable ties for men. There are some great options for styles of ties and bow ties, and don't forget that there's always a clip-on option if you don't fancy trying your hand at tying a tie.
Invest In A Nice Watch
A watch is a great accessory for anybody who's wanting to dress up their outfit and to make a casual outfit appear more smartly put together. Accessories can help with this, and when you're out at a function or event, a nice watch can be eye-catching and can distract from the rest of the outfit. Try to find a watch that is going to match with most of your outfits. A lot of watch brands now offer an additional coloured strap so that you can swap it up with another alternative and give the appearance that it's two different watches when, in fact, it's just the one.
Shine Those Shoes
Dirty or scuffed shoes can bring even the most formal attire down. You can get new shoe advice from shoehero.com. It looks messy and unkept that you may as well be wearing a tracksuit! So whatever you end up wearing, ensure that those shoes have been shined or if they can't be shined with polish, then given them a good wipe down to get rid of any dirt marks. The shinier the shoes, the more elevated your look will appear to be. When it comes to shoes, it's good to go with a leather or faux leather because these materials are easy to shine up and to make it look luxurious. If you love shoes, then it's worth investing in a good pair of leather shoes that you can wear with most outfits – make sure you learn how to clean your leather shoes in order to make them last longer!
Tailor Your Outfits
The reason as to why you may not like dressing smartly is because what you're wearing isn't comfortable. And who would want to wear something that's ill-fitted or causing discomfort? That's why you should try to get as many of your outfits tailored as possible. This can be your jackets and coats, trousers and shirts. The clothing that's produced in-store is not going to fit everyone's body type. A lot has been sized up with specific measurements, and the likelihood that it's going to fit you perfectly is slim. So tailor your outfits where you can, and you'll probably surprise yourself when you come to favour more smart outfits than casual wear, which is likely not to fit you properly either. You can get great info from Threadcurve about dressing for your body shape, It's a great way to start with your own style.
Being able to dress smartly is something that you should enjoy, but if you don't, then you don't need to do anything too drastically to change up what you're already wearing. Think about tailoring some of your wardrobe and investing in the pieces that make a difference to your outfit and create the illusion that you've put in the extra effort. Shop the clothes that you want to wear and then work around it to get the right level of smart.