Modern life is hectic, and we all feel the need to juggle several responsibilities. Sadly, many of us seem to have forgotten the need to have fun somewhere along the line. Now is the time to consciously change that.
Rather than focusing on restrictive New Year's Resolutions in 2024, why not focus on restoring fun to your life? In fact, you can begin the process right now. Here are five top tips to help you do it in style.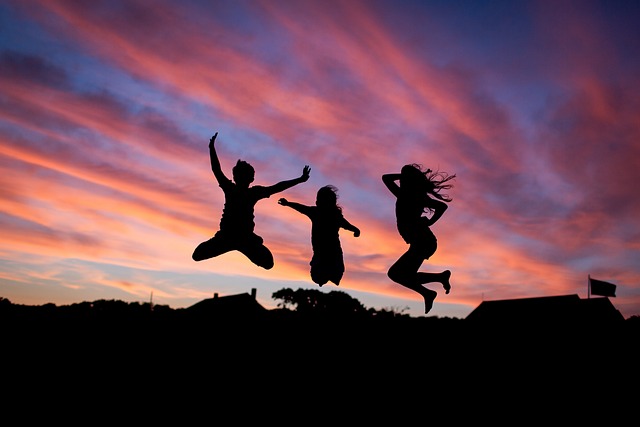 1- Travel
Vacations provide us with some of the most magical moments of our lives. Even if you don't have the time and money for globetrotting in 2024, a little travel will go a long way to enhancing your life. Weekend getaways (like my trip to Finland) or quick city breaks are perfect choices. When combined with days out to local attractions, your life will be more fun.
Travel also broadens the mind and helps you learn more about people and places. So, it can be hugely beneficial in several ways.
2- Rediscover An Old Hobby
If you have forgotten to have fun in recent times, this is the moment to rediscover the hobbies that used to keep you smiling. Now is the perfect time too as there are plenty of deals like Black Friday Skateboards to get you restarted in a budget-friendly way. As well as getting back on the board, it could be a chance to reconnect with old friends.
Skateboarding is only one example, though. Picking up your guitar again or getting back into watching your local sports team can be equally thrilling.
3- Try New Things
Old hobbies are great because they bring a sense of familiarity to the table. However, it's equally important to discover new passions. Taking a painting class, playing a different sport, or starting stand-up comedy are just three examples. When a recreational activity engages and entertains you, it can be a huge source of joy in 2024 and beyond.
Life is all about trying new experiences. If you've always wanted to try a fun activity, now is your chance to do it.
4- Be Spontaneous
Of course, you can plan fun. However, many of the most magical memories are created with off-the-cuff activities. Taking a last-minute adventure or visit to an attraction can open the door to unplanned fun. Unpredictability can add an extra layer of fun. Likewise, you should try to always find the fun side of a situation. Even when things seem to be going wrong.
Oftentimes in life, things not going to plan will create situations that you'll look back and laugh at. Actively enjoying them in the moment takes this to new heights.
5- Cut Out Negative Influencers
Putting yourself in fun situations is great. However, human interactions continue to play a central role in determining how much enjoyment can be had. If your support network is filled with negative people or killjoys, it's time to take a step back. It is especially important to do this if you feel unable to be yourself in front of someone else.
If nothing else, cutting out negative people allows you to spend more time with the best people. In turn, 2024 will be set to be your most enjoyable year ever.