Margit Steidl and Roland Dorn are the founders of Graz-based collective ATUEMARÜ. As a parallel project born from their love for bikes, Margit and Roland have started building lamps using rims from found bicycles, resulting in unique designs.
Photos & Interview by Clara Wildberger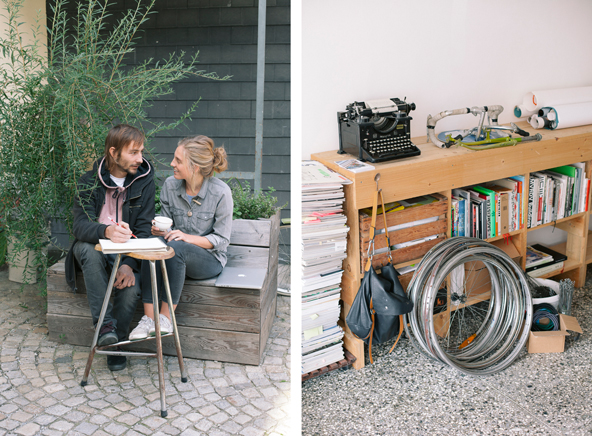 Please tell us about your passion for bikes. How did you come up with the idea of creating rim lamps?
Roland: A long time ago my mother bought me my first bike, but I enjoyed more riding my sister's pink princess bike because it was faster. Years later, I started building and restoring my own single speed and fixed gear bikes. After a few bike projects, I ended up with quite a lot of leftover parts…
Margit: …and you wanted to have a lamp in your room. You were sitting on the balcony, besides some of your bike stuff. So, why not doing a lamp out of the leftover bike parts? We mounted different rims and spokes and created the first rim lamp – we liked it and named it 'The Earth'.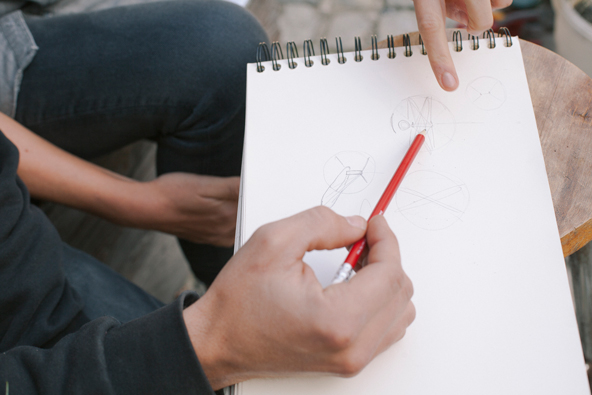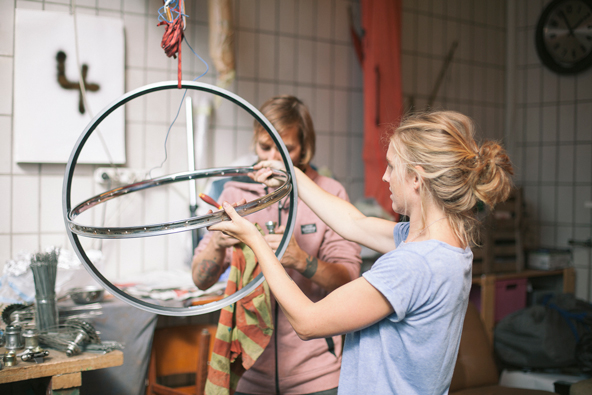 How do you distribute tasks?
Roland: Margit is the best bike waste collector ever!
Margit: Roli is the one who has the knowledge about electricity and such things. Basically we make any decisions and work on tasks together.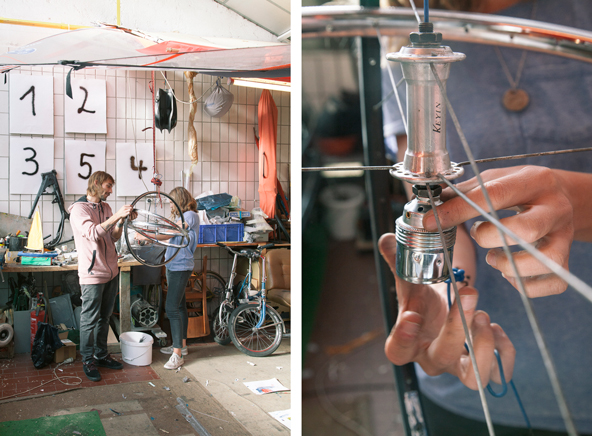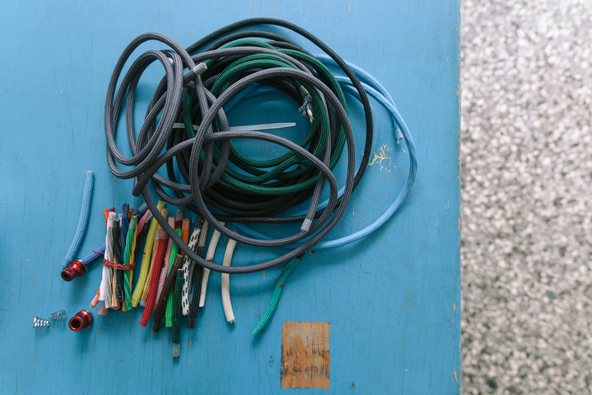 Tell us about your design process? How many different models are you planning to create?
Margit: There are many possible connections of rims and spokes left to create more different forms of lampshades. Therefore, I doubt on ever reaching a finite point. This is also one of the main motivations when creating these rim lamps.
Roland: Every lamp is and will be unique. First, we create a draft of a shape we imagine. We then start choosing parts we'd like to use and from that point we just work on the object. Sometimes we end up with a shape different from the original draft.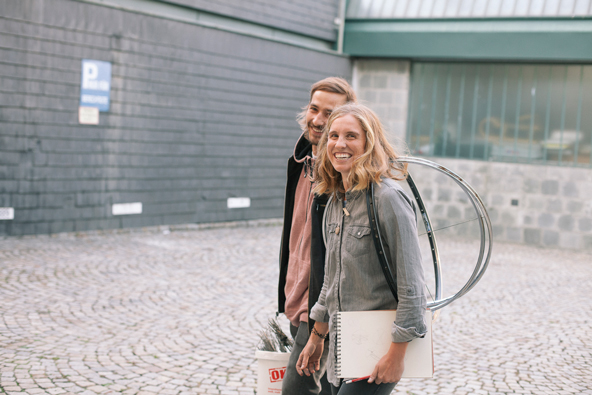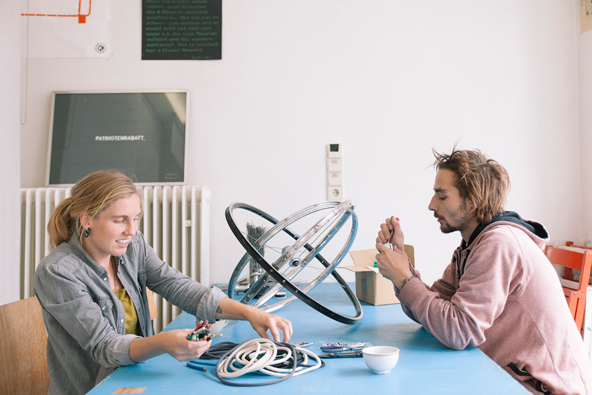 How would you describe your lamps?
Roland: An object with history, caused by the former life of the parts – kind of reincarnation of wheels. Dirty somehow, looking fragile, although they're not at all.
Margit: Playful somehow, lively, working with one of the most archaic shapes: the circle.