Throwing a dinner party could be a great way to celebrate a special occasion, such as a birthday or wedding anniversary. You could also celebrate friendship and life milestones through dinner parties. The best memories are created when they're spent with the people you love most, like your family and friends. 
But how do you throw the best dinner party ever? Below are some of the best tips and tricks for hosting dinner parties for friends and family.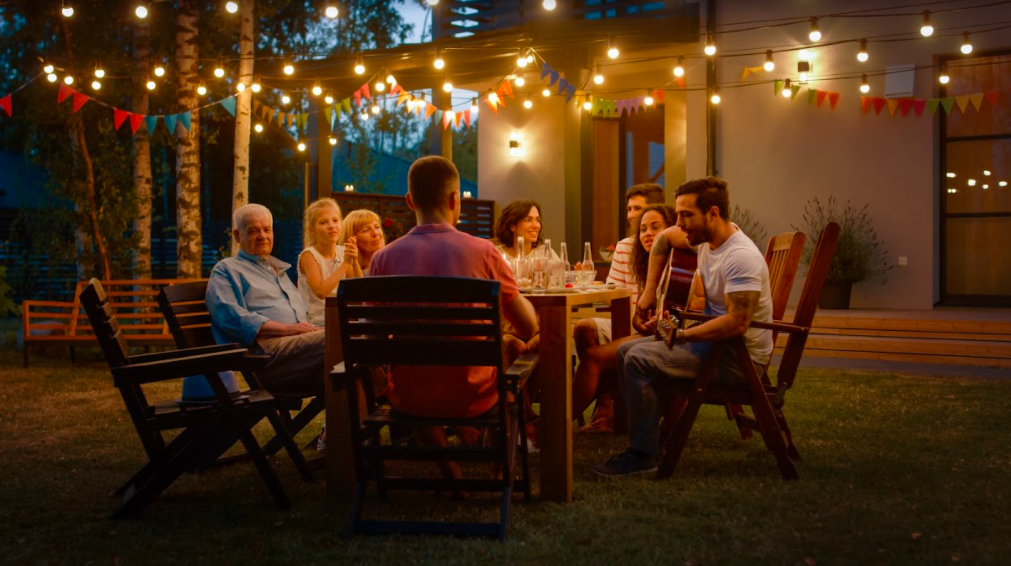 1. Prepare The Venue
Try to host a dinner party at home, whether indoors or outdoors. It's convenient and accessible for everyone. Everybody could come in their casual look or costume confidently, depending on your party theme. To prepare the venue for your dinner party, here are some tips to consider: 
Clear all mess and obstacles

. Before the big day, you can clean, disinfect, and organize things in the venue to avoid safety hazards and potential health issues. You may trim tall plants and trees, remove scattered gardening tools and equipment, sweep the place, and so on. 
Make it cozy

. Decorate your dining room or patio with cozy lights and elegant decors. Fairy lights have a party feel, perfect for a dinner get-together. 
Add flowers

. You can order fresh flowers online such as tulip, peony, or

ranunculus collection

or any flower available to attain the perfect ambiance you want to achieve for your dinner party.
 2. Try New Food And Beverages
You can try all food-sharing activities with the company of your friends and family at a dinner party and spend the night catching up. Delicious food and drinks don't only satisfy the appetite but also boost the ambiance of the party. Experience a new food or drink for the first time together by trying out these new food trips: 
Try a new cocktail

. You could create a new cocktail of the night and let your guests and visitors try a unique cocktail taste.  
Introduce a new recipe

. If you have a new recipe, you can be the chef in the house and let your friends try your newly invented dish. 
Try a new food in a restaurant menu

.

If there's a newly opened restaurant in your area offering delivery service, you may order their most in-demand food and have it delivered to your home just in time for the dinner party. 
3. Throw A Virtual Dinner Party
Because the COVID-19 pandemic is still cooling off, hosting a virtual dinner party would be a great alternative to a live party, and everybody could share their lockdown stories. If you want to bring everyone together but they're miles apart, throwing a virtual dinner party would surely inspire them. Here's how you could host a virtual dinner party: 
Send virtual RSVP via email.  

Provide clear instructions as to how guests could join the virtual dinner party. Online tools are available for this step.  

Suggest food, drinks, and the theme for the virtual party.  

Allow everyone to share their stories. 

Record a video and take images during the party. 
4. Throw A Surprise Dinner Party
You may invite a close friend or relative at home who recently celebrated their birthday and surprise them with a dinner party. You can host a surprise dinner party by trying out these tips: 
Research about your friend's or relative's favorite food and serve it at the dinner party.  

Surprise your friend or loved one with a bouquet of fresh flowers during the party.  

Hire a clown, magician, singer, band, or any talented professional to entertain everyone. 
5. Hold A Bring-Your-Own-Food Dinner Party
On short notice, you can invite your friends to have a dinner party at your place. Ask them to bring their own food to share at the party, and you could take care of the drinks and decorating the venue. You could assign types of dishes your friends can bring while considering each of their specialties in food.
6. Think Of Cool And New Things To Do
Aside from endless chatting, it's a good idea to think of cool and new things to do during a dinner party. For instance, you can host a dinner party with a unique theme. Check out the following examples for themes: 
Truth and consequence game 

Karaoke  

Scrabble or other table games 

Charade whispers 
Conclusion
Hosting a dinner party entails careful preparation to ensure all aspects are taken care of, such as the decors, food and drinks, and activities. You want your dinner party to be memorable for all your guests. So be creative and try the above tips and tricks to have a happy and successful dinner party.