As the number of unpaid carers skyrockets to over seven million, the Government's stated goal of providing a plan for social care reform is in the media spotlight. Any need for new carers is likely to be stymied though, as the number of paid carers is likely to outstrip supply, leading to a labour shortage.
If you are considering a new career, caring could be an excellent avenue for you to explore, but what is it like? What are the benefits and challenges, and how do you best become a carer?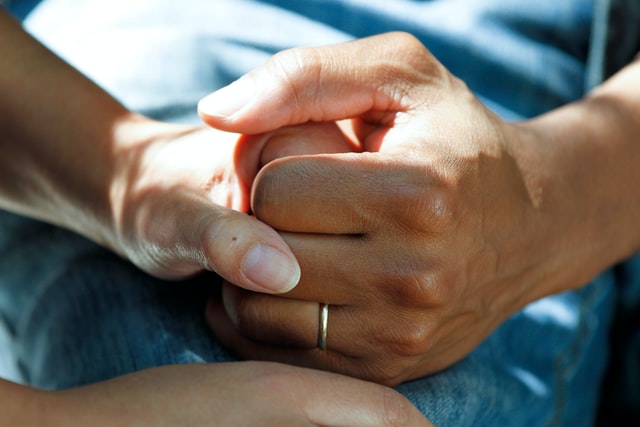 Image via Unsplash
The benefits
Caring for others involves helping them with daily tasks, ensuring they can live comfortable, dignified lives even in the face of health issues, ageing, or otherwise. 
In doing so, you will be making a difference to the life of the person you care for, and in many cases, their family too. This sort of altruistic role is sure to bring you job satisfaction, especially if you are coming from a more boring or ethically uncertain role.
Care work can also be very flexible, which can be beneficial for those with children or who don't want to work the traditional nine to five. Training is also often provided on the job, alongside all the perks you would typically find in any other role, and if you are a people person, working with a range of clients, many of which will have an interesting story to tell, can be a fantastic extra.
The challenges
As with any job, there are some drawbacks though. With a labour shortage looming, there may be a lack of staff working for your company, and given that the role is very people-focused and not without its emotional challenges, you may find colleague turnover is high. 
These emotional challenges can include getting attached to terminally ill clients and witnessing their own struggles of ill health. Due to this, it's important that you capable of effectively detaching yourself from what happens at work.
You may need to take out care insurance too, particularly if you do not work for a company or agency. This is a must, as it will protect you from any legal issues or costs that might arise while you are caring for others.
What do you need to become a carer?
There are a number of key skills and qualities carers need to be successful in any care worker role. First and foremost, they must be compassionate, listing to the concerns of the family and patient, and helping them with patience, kindness, and dignity. Part of this is having good communication skills to understand what is required, as well as calmness under pressure.
A good level of English is required if it is not your first language, and you may find it is easier to find work and to perform the varied tasks asked of you if you have a qualification in caring too. A clean Disclosure and Barring Service (DBS) test is required too.
Have you recently transitioned to a career in care? Let us know how you made your career come true in the comments.