If you're hitting the beach in California, there's so much more to enjoy than just sunbathing and people watching (though those are pretty great ways to spend your time too). With a range of beaches across the state, there's loads to do which will suit whatever type of traveller you are, but should you move from California to Georgia?
In this post, we'll take a look at some of the best water sports activities you can enjoy in California. Hopefully, it'll make it easier to plan your trip and you'll know exactly where to head to enjoy the beach. Let's check them out!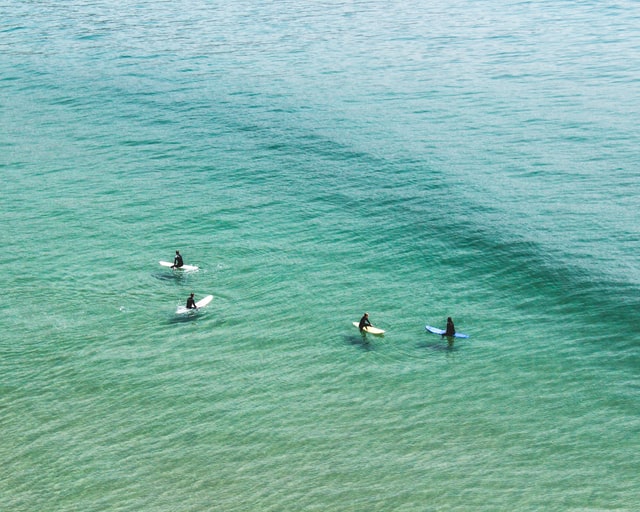 Image via Unsplash
Surfing
Surfing is synonymous with California. After all, where else did you think the Cali surf bro came from?! But it's not just about that look, California has some of the best places in the world to surf, and it's hardly surprising that in 2018 it was listed as the state's official sport. 20th September is California Surfing Day, but you can enjoy awesome waves all year round. There are several surf schools in not only San Diego, San Francisco and LA, but in lots of the smaller towns and villages too on the coast. So, if you're completely new to the sport there's no need to worry. You'll be in good hands! 
 The best places for surfing in California are Huntington Beach in Los Angeles, Surfrider Beach in Malibu, and most of the beaches in San Diego!
Stand up paddle boarding
If you're looking to chill out and get an excellent core workout at the same time, stand up paddle boarding might just be the sport for you. It's the fastest growing board spot in the world right now, and it's not hard to see why. La Jolla Shores is a great place to paddle board – look down and you'll see beautiful marine life, that's if you're not too busy looking at the stunning scenery surrounding you. The great thing about paddle boarding is that you don't just have to do it at the beach. Head inland and enjoy it on Lake Tahoe or one of California's rivers! 
If you've mastered stand up paddle boarding, you might want to give a different variation a go. How about sunrise yoga on your paddle board in the gently lapping waves, or SUP surfing at Huntington Beach?!
Swimming
One of the things that might put you off water sports in California is the expense and perceived difficulty of renting equipment. However, with swimming all you need is a swimsuit and a pair of goggles and you're good to go! Swimming is one of the best full body workouts and it's also a low impact sport. It's also a great way to see the beautiful scenery of the state's beaches. Santa Monica and Venice Beaches in LA might be iconic in name, but they also offer calm water that's perfect for a paddle. If you don't mind the colder waters, head straight out into the Pacific Ocean at Zuma beach in Malibu!
Sea Kayaking
Kayaking is not only an awesome workout, but it gives you a chance to navigate sea caves and spot wildlife. Like stand-up paddle boarding, it offers the chance to see the ocean from a different perspective. Make sure to bring a camera so that you can take pictures up close with sea lions or unusual rock formations!
La Jolla Shores are another great place to try kayaking, while you might just see flying fish at Catalina Island or navigating through one of the largest sea caves on the planet in the Channel Islands National Parks. And don't worry about the barking – it's just the sea lions.
By the way, an electric trolling motor can make your sea kayaking more comfortable and easier.
Snorkelling and Scuba Diving
You may consider scuba diving and snorkelling as more of a passion than a water sport, but considering it works a lot of muscles and is quite the challenge, it's definitely a sport in our book. Those who prefer not to venture out into the deep ocean can snorkel closer to the shores, while scuba diving is a bucket list activity for many. 
One of the best places for snorkelling and scuba diving in California is Catalina Island – where you're likely to come face to face with a range of colourful tropical fish. Others include Anacapa Island and Santa Cruz Island.
Whale Watching
Okay we get it, this isn't strictly a water sport. However, if you're planning to hit the beach in California, you'll be kicking yourself if you didn't know you could go whale watching! Visit Southern California in the summer and you might just have the chance to get up close and personal with the world's biggest mammal – the blue whale! Whale watching isn't solely about whales, you'll also have the opportunity to interact with dolphins and seals too.