Adventure, tradition, culture, exceptional pursuits and extreme professions all meet in the latest project from Italian luxury outerwear label Parajumpers. The combined creation of Ape S.P.A. and designer Massimo Rossetti, Parajumpers has just released 'Stories', a travelogue that tells stories of  lives outside the ordinary in the remotest corners of earth.
To find out more about this project, we spoke with the label about the inspiration behind the campaign and the character we can meet in the first video.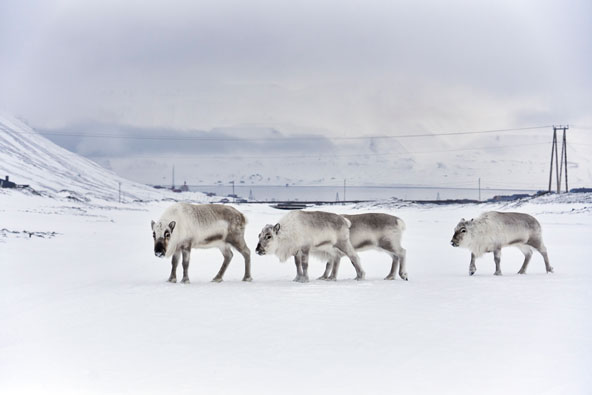 The chosen destination for the first story is Svalbard, a Norwegian archipelago located just 1,000Km away from the North Pole. Here is where nature can be experienced at its most extreme, with extensive white landscapes, incredible wildlife and the contrasts between the midnight sun during summer and the long, polar nights in winter.
Its inhabitants embrace isolation and enjoy an extraordinary lifestyle, thanks to its enticing mix of 51 cultures, sense of community and eerie beauty.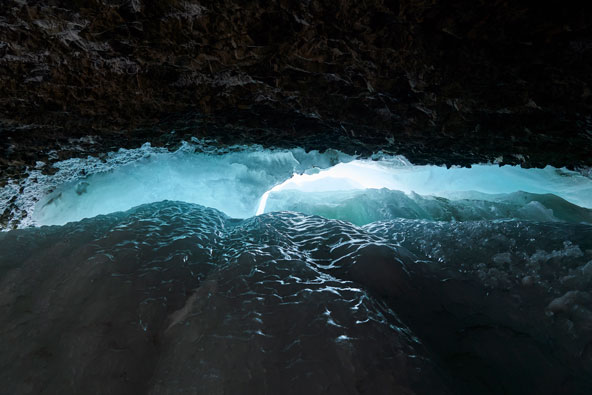 Wiggo Antonsen, a local taxi driver is the protagonist of the first story. He came from the mainland in Norway and has no intention to leave any time soon. In this video, we discover his story as he take us on a ride around Longyearbyen, the largest settlement in Svalbard.
Can you tell us more about how Parajumpers started and what was the inspiration behind it?
The luxury outerwear brand was inspired by the men of the 210th Rescue Squadron, who are highly trained to execute extreme recoveries in the wildest, most remote and hostile corners of the globe. Designer Massimo Rossetti developed the product, drawing from military uniforms, firemen's gear and the technical functionality of accessories such as backpacks. Each Parajumpers' collection closely references hardware, with the removable metal hook that is a brand signature being developed from a quick release Parachutist hook. Parajumpers' perfectly fuse style and function, paying close attention to developments in technological advancements and intelligence of construction.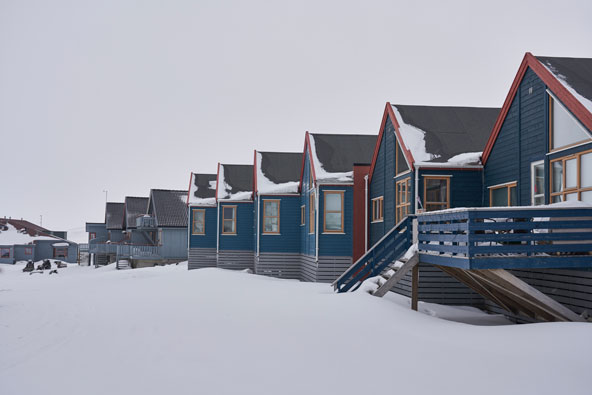 Why did you choose Svalbard?
Svalbard became a natural choice for this season of Parajumpers Stories as it is an area of great beauty and also true conditions to highlight the performance levels of the Parajumpers' product.
The Parajumpers Stories speak of lives outside the ordinary, lived in the remotest corners of earth where powerful forces of nature make everyday survival a challenge. Longyearbyen is the largest settlement and administrative centre of Svalbard. Once an active coal-mining town, it is now better known for its university, the Svalbard Global Seed Vault, as a base to see breathtaking glaciers and the Northern lights, and for scientific research. As such a unique area we were blown away by its beauty.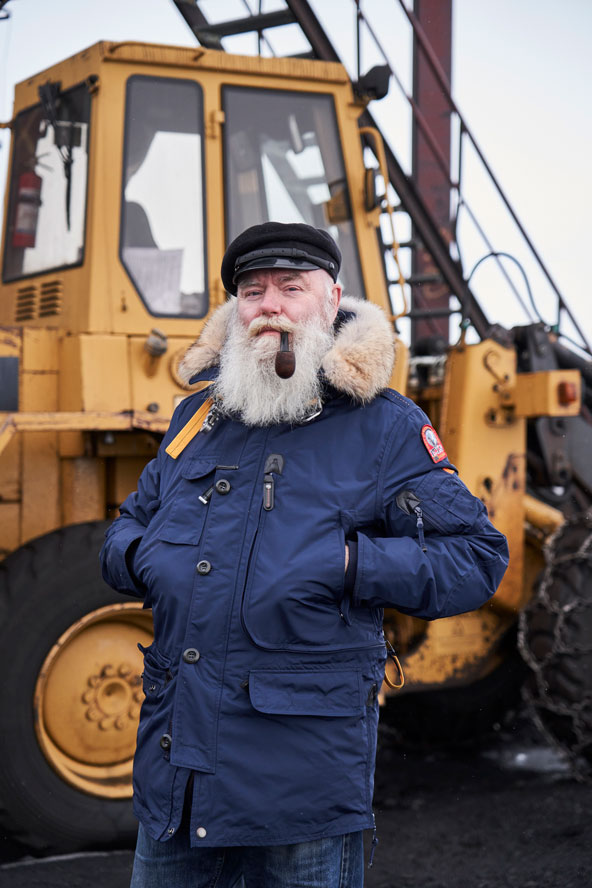 How did you come across Wiggo and his story?
Whilst we were working on the Stories campaign, we came across a lot of interesting characters. Wiggo Antonsen, was one of these and we chose to feature him as the introduction to the campaign as he has such an appealing narrative and vibrant personality.
Wiggo is a local taxi driver and sightseeing tour operator, who told us that the best part of Longyearbyen are the people and the sense of community. "In this town, we are 2,304 citizens, but we come from 51 different countries" he says. "What I like best about this place is the combination of peace, no stress and no crime".
In Svalbard there is virtually no such thing as a "local" inhabitant. Like Wiggo, who came from mainland Norway over a decade earlier, many have left behind more hectic lives for a chance to live in the icy north. It is an enticing mix of cultures, religions and beliefs that makes it uniquely colourful and inclusive.