While considering the best city to visit with your kids, the UK's capital is among the most practical choices, packed with a wealth of things to do even on a budget as you'll get many that are free. London boasts of a range of fun, educational, and kid-friendly activities that could keep your family busy for months. From entertainment spots, parks, historical landmarks, and museums to mention a few, your tour will be nothing short of memorable. The best part is that flights to London won't cost you a fortune, especially with competitive deals from Cathay Pacific. As you plan your tour, here are a few picks to get you started.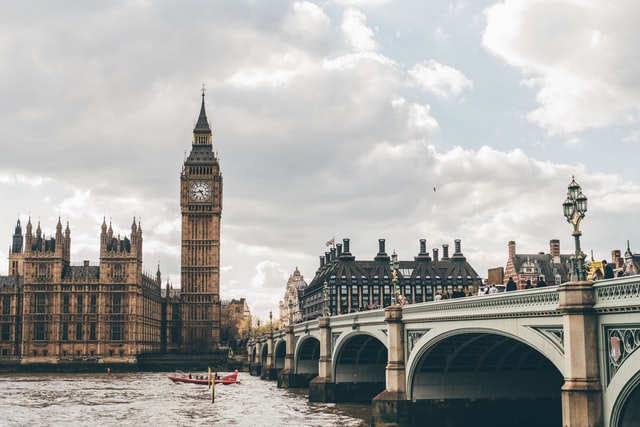 Image via Unsplash
The London Eye
London's tour can't be complete without visiting the tallest ferries in Europe with or without your kids. Your kids will love riding the ferris wheel, especially around the sunset, when the lighting provides a magnificent city view. As the London Eye is a popular attraction, you can expect long queues, a frustration that could affect the outcomes, especially as kids aren't as patient as you might be. While adding the site to your itinerary, therefore, it would help if you bought tickets online in advance, and if you can, go for the fast track tickets.
London Museums
Most of London's museums are free, providing an inexpensive way to keep your kids engaged. The museums are parked with fun and educational activities, even for the adults. The Natural History Museum, for instance, can keep your family engaged for a week and still not explore every part. Among the must-visit museums with kids includes the Science Museum, British Museum, National Gallery of Art, Victoria and Albert Museum, London Transport Museum, and Tate Modern, to mention a few.
Hop on Hop off bus tours
Perhaps one of the most relaxing approaches, hop on hop off bus tours with open tops, offers an exciting experience. Catch some fresh air, enjoy the view, and with interesting commentary, learn more about London. The trick is to find flexible tickets that allow you to explore as much as possible, taking you all over the city. 
The best part is that you can use the bus tours to learn more and tailor your itinerary as you spot places you would love to visit later with your kids.
Playgrounds, parks, and gardens
Whether exploring the parks, checking out the lakes, or on playgrounds, an outdoor adventure is fun and healthy, especially for the kids. Catch some fun watching your kids chasing those wild squirrels, take strolls along the waters, take outdoor family portraits, and relax in the lush green parks after a tiring adventure. Among the top areas to include in your plans are;
The London Zoo
Let your kids be amazed by a collection of over 700 animal species. This is a big day out tour, as there is a lot to explore that will leave your kids' mouth wide open. Check out the penguins as they swim and learn more about various creatures at feeding time. The best thing is that you won't have to pack food, as the café serves healthy snacks for the whole family.
The Regent's park
Apart from seeing zoo animals, other fun activities are going on a boat ride on the lake and letting your kids catch some fun at the Baker St end where you'll find a fantastic kids' playground. Let your kids run around on the grass, feed the ducks, and enjoy some ice cream from the cafes in the park after a tiring and fulfilling tour. The cafes also serve hot snacks and cakes, meaning that you can recharge the family and enjoy a thrilling adventure outdoors.
Princess Diana playground
The playground is a reminder of a special lady, featuring a huge central pirate ship. This magical place will keep your kids engaged for hours, but it is only open for children under 12 years. Don't forget to check our Diana memorial fountain in Hyde Park, an amazing spot for kids and adults alike, especially on a hot day.
From St James's Park, Jubilee Gardens Playground, to London Sea Life Aquarium, there are many more amazing parks, gardens, and playgrounds to visit with your kids while touring London.
Toy shopping
Kids love toys, and bringing them on a shopping frenzy makes for a fun and exciting experience. London is home to one of the world's oldest and largest toy stores. Located on Regent St. just a short walk from Oxford Circus, Hamleys, a 6-floor toy store, will amaze your kids and provide them with a chance to score incredible souvenirs they'll treasure for a lifetime. From Dr. Who toys to Playmobil Royal Guard figurines among other collections, coupled with toy demonstrations, your kids will be entertained and enjoy a memorable London tour. Other shops to check out include the Lego store, Harrods toy department, and M&M's store, to mention a few.
The Tower of London
There's a lot to enjoy from the Tower of London that makes it a must-visit with or without your kids. From discovering the priceless Crown Jewels, learning the history of the royal palace, checking out the Royal Beasts to uncover the wild animals that inhabited the Tower, and enjoying the iconic Beefeaters with amazing tales, the armory, among other exciting highlights, your exploration will be nothing short of breathtaking.
Visit HMS Belfast
Exploring the nine decks of the only surviving Second World War cruiser is quite exciting. Check out the flag deck, and enjoy a 360-degree view of London. You could kick the tour a notch-higher by working the ship through interactive games that let you choose a station from the operations rooms, and experience how life was living at sea during the war period.
Tailoring a tour with kids can be overwhelming, noting that you'll have to pick a destination with a combination that matches their interests. Regardless of your budget and interests, however, London has something that can wow your kids. The best part is that most of the tours are fun for the kids and adults alike.