While it was revealed in 2016 that computer science had the highest rate of unemployed graduates in the UK, this had more to do with the way in which the subject was being taught in institutions nationwide.
Make no mistake; computer science remains a key subject in the digital age, with a growing number of job roles relying on the deployment of this skill as companies continue to transition their operations online.
With this in mind, it makes sense that parents should try to teach their children about computer science from a young age? But what steps can you take to achieve this objective?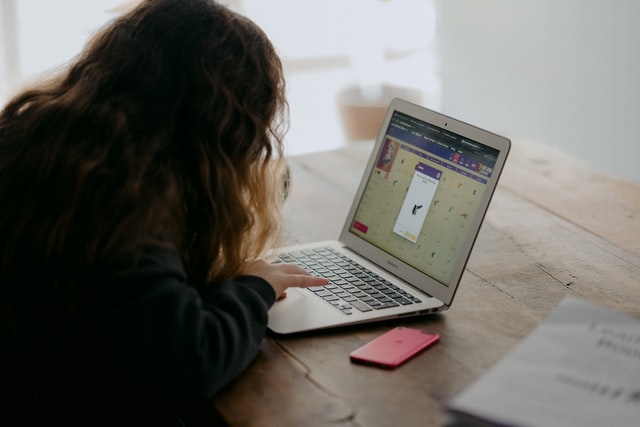 Image via Unsplash
Start Small and Make it Accessible
When teaching the basics of coding and programming to younger children, it's important to create age-appropriate content that's both educational and accessible in equal measure.
Of course, children need to be old enough to understand basic concepts, but for those who are capable of learning the fundamentals of computer science, the most important thing is to create lessons that fully engage them.
To achieve this, why not consider teaching youngsters how to program games and simple robots. For example, 'Robot Turtles' is a great board game that also features some neat extensions, including a safe online community where users can create their own boards.
On a similar note, the 'Move the Turtle' phone application lets kids perform basic programming, without overwhelming younger children.
Understand the Importance of Internet Safety
As we've already touched on, even some of the most basic coding concepts and games enable children to connect as part of a wider online community.
However, you always need to be wary when allowing younger kids to operate freely online, as the Internet isn't always the safest place for children to gather and interact.
So, you'll need to adhere to basic Internet safety rules when allowing your children to code and access online communities, particularly in terms of supervising their activity and setting time limits throughout the day.
Invest in the Right Equipment
It's hard to teach even the basics of coding without at least some form of investment, with certain equipment helping you to provide more practical and immersive lessons.
One of the best products to invest in is the Raspberry Pi, which has a number of iterations and essentially serves as a compact, single board computer that costs as little as $35.
You can also buy some much-needed accessories for a little more, including a keyboard, mouse and a monitor that can be connected by USB.
Be sure to shop around to get the best price, while you should also consider buying a basic starter kit that includes a full manual when getting started.