Taking place on Saturday 6th December, Small Business Saturday is an initiative to support, inspire and promote small businesses on that date and beyond. This US-imported celebration hopes to give more visibility to the independent retailers that make the streets of each every city more vibrant and interesting.
Now on its second edition in the UK, we've wanted to support the campaign featuring some local entrepreneurs that have recently opened their own businesses in Edinburgh. We asked them what they enjoy the most about being a small business and we photographed them outside their stores, but we encourage you to pay them a visit and discover what they have to offer inside!
Richard Conway of Stag Espresso
Richard is the owner of Stag Espresso, an independent café operator with two venues in Edinburgh, Dovecot Café and the recently opened Stag 2 on Victoria St. The new location offers great coffee, cozy interiors and a small magazine shop run by Analogue Books.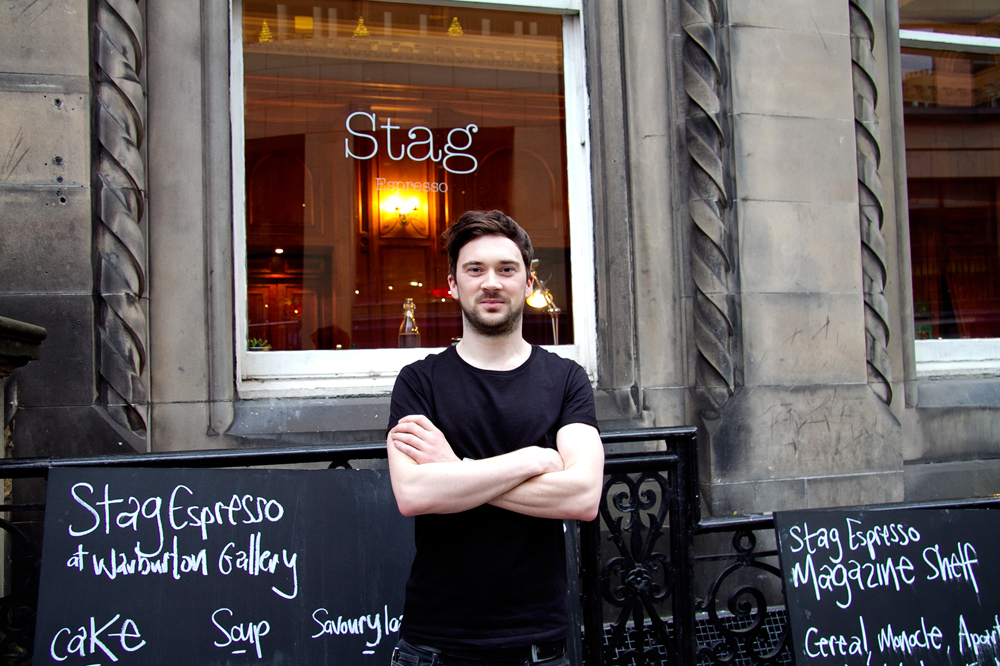 "Autonomy is everything but power to choose other small businesses to work with is the best thing about running my own business. A friend who bakes our cakes now supplies cafés across Edinburgh, my dear friend Laura makes the best soup in town and our relationship with Analogue Books at Stag 2 is really important to me.
The second thing is unique to cafés. Standing behind the coffee machine listening to a group of regulars chatting about their week. A group that didn't know each other until their morning coffee routine synced and now they catch up in their favourite spot every morning. It is the best part of my day, it's immensely satisfying."
Warburton Gallery India Buildings, Victoria St.
Caroline Walsh of Archipelago Bakery
Caroline opened her own Bakery on Queen St just a couple of months ago. Focusing on natural and organic ingredients, Caroline works with other small businesses and supplies them with a healthier and more honest alternative to industrial bread.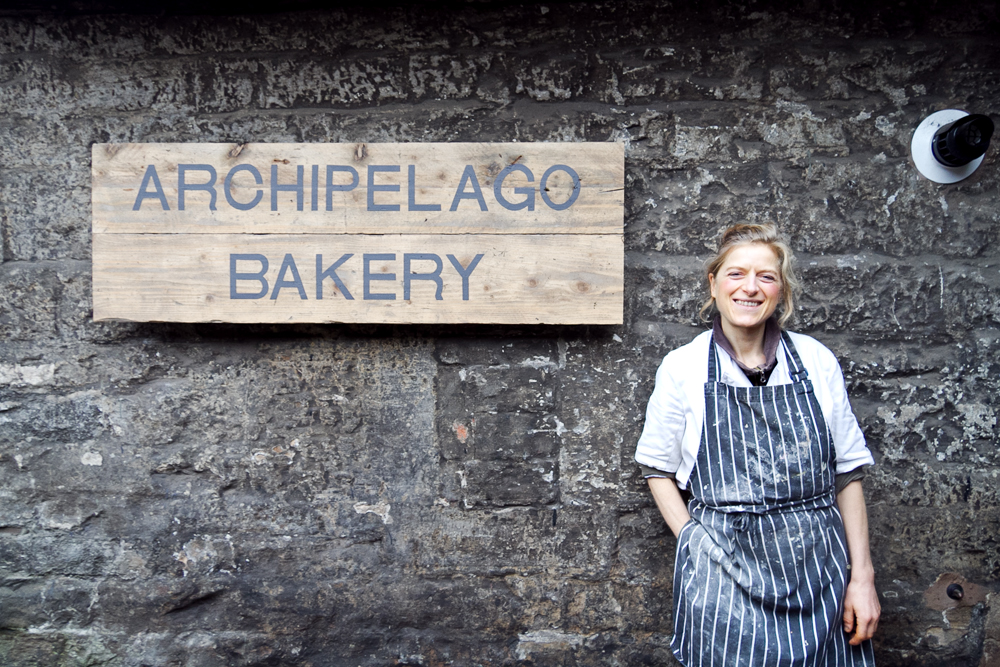 "I am passionate about using organic flour and quality ingredients and making the bread by myself every day. I have done it every single day since I started [start at 5am and finishing at 4pm or sometimes 5pm…] but I love what I do and I have really loyal/wonderful customers who are the biggest reward. I am also trying to add a much healthier slant to all the lunch specials I do as there is a big of an obesity crisis going on in Scotland. I want to be able to do salads that are tasty and healthy but I don't have the space for this yet."
39 Queen Street
Stephen Kirkwood of Century General Store
Stephen set up Century General Store a few months ago. This shop in Marchmont sells everyday products – from fresh bread and pastries to provisions, plants and magazines – with the hope to find their place within the strong tradition of independent traders in the area.
"The thing I enjoy most about running my own business is that I can push and test myself in ways you cannot when you are an employee for someone else. It's a great feeling being able to create something from scratch and watch it grow and see where it takes you."
100 Marchmont Crescent