Sarah Fotheringham and Maninder Singh are the founders of Safomasi, a textile design studio in New Delhi handcrafting home textiles and accessories inspired by their travels all around the world. We spoke with Sarah and Maninder to find out more about what made them start Safomasi, the artisans they work with and their plans for the upcoming months.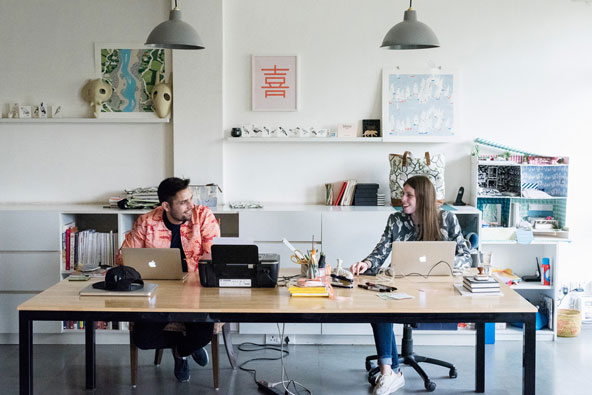 Can you tell us about your backgrounds and how you met?
I, Sarah, studied illustration at the University of Brighton and lived in London before moving to Delhi to work as an art director with advertising agency Wieden + Kennedy. Maninder had been living in Australia and moved back to India around the same time, in the summer of 2010, for a job with the Fashion Design Council of India. We met at a photoshoot at Maninder's friend's studio.
What made you start Safomasi?
It didn't really start as a business, it evolved organically from us looking to spend more time together. Before I started my job in Delhi I spent 4 months travelling around India and had a sketchbook full of print ideas. I was working on developing them in the evenings and weekends. Maninder would be with me and we began to talk about how we could take them further. We came up with the idea that we could work and travel together, creating collections that told the story of the different places that we travelled to. Maninder had contacts in the fashion industry, who helped us to create initial samples.

What are some of the inspirations behind your designs?
Each of our collections are inspired by travels to a different part of the world. Our latest collection, Kapadokya is inspired by Cappadocia in Turkey. Other collections have been inspired by travels in Japan, South India, adventures on safari and holidays in the South West coast of England.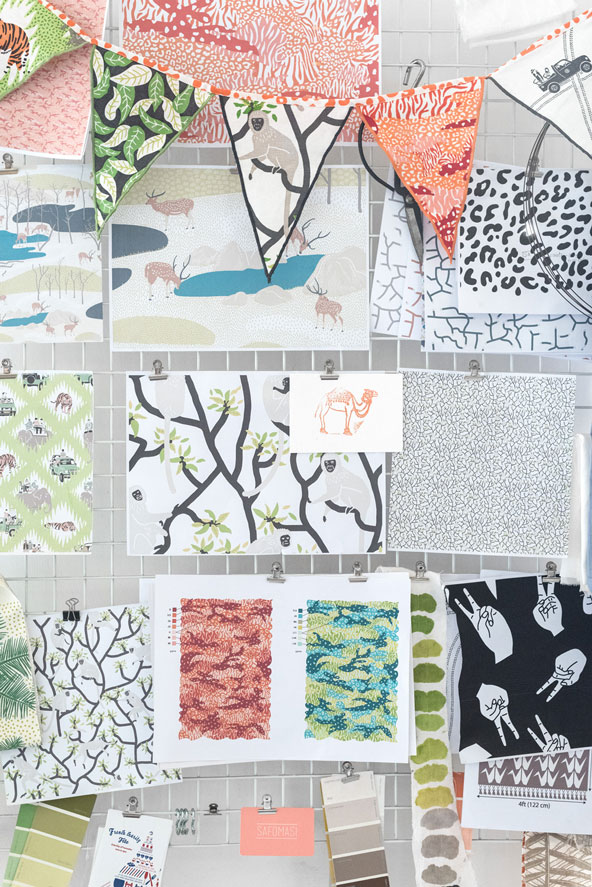 Can you tell us about some of your favourite projects you've worked on?
Aside from our own collections one of the most fun projects was to design the interior of a Mumbai taxi. We were given 'architecture' as a broad theme and created a rainbow hued print referencing the city's Art Deco heritage.

Your products are handmade, can you tell us more about this process and the artisans and other local creatives you work with?
We have a small team of tailors who work with us in our studio in New Delhi. For printing we work with a family run screen printing workshop who have been in business for over 50 years. They're great and very patient with our intricate designs. Quilts are quilted by hand in Delhi by a small group of women who work from home. Rugs are handwoven in Bhadoi, Uttar Pradesh.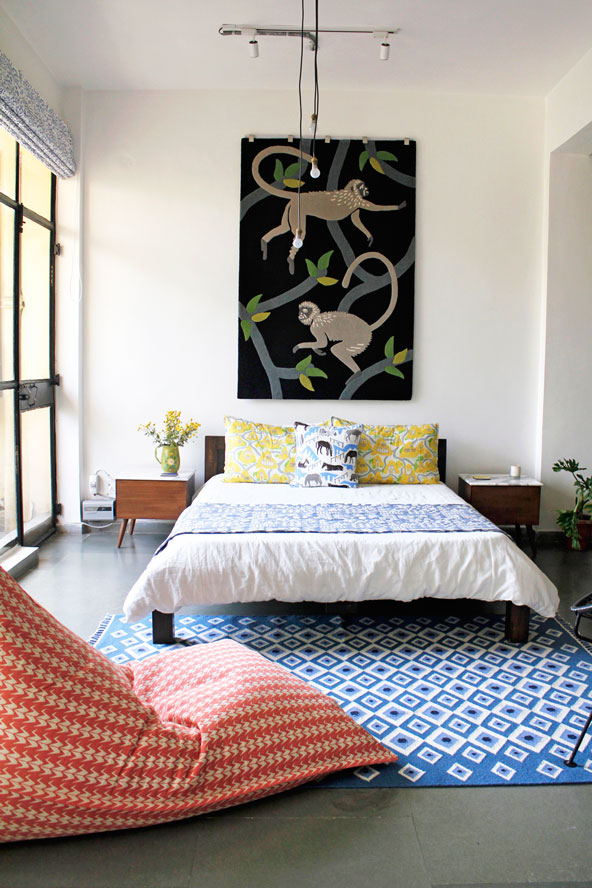 Is there any particular product or other areas you'd like to experiment with and work on in the future?
We'd love to work more on interiors projects. We'd also like to to work with materials other than textiles. Ceramics is an area we've wanted to explore for a while.

Can you tell us about your plans for the upcoming months?
We're getting married 
in 2 weeks
, so that's on our minds right now! After that we'll focus on developing our new collection to launch in January 2019.