In Rome, classical ruins and early Christian places of worship stand next to – or lie beneath – Renaissance palazzos and Baroque fountains. But there are also great neighbourhood trattorias, quirky shops and a buzzing aperitivo scene. The city's mild Mediterranean climate is another persuasive draw for visitors from the cool north, but for many the main draw will always be the pulsating energy of a place which lives life as a form of theatre.
When to go
There's no real off-season in the Eternal City. Spring and autumn are the busiest tourist seasons, with a peak at Easter as Vatican pilgrims swell visitor numbers. Winter – especially from mid-January into the first week of March – can be a great time to come if you're lucky with the weather. Hotel rates are lower, you can pick up some cheap flight deals and restaurants are blissfully uncrowded. If you can take the heat, August (when most Romans head for the beach) is another good month to find offers on hotel rooms. The most perfect months, weatherwise, are probably April, May and October – and it's also at this time of year that you'll generally find the most pleasant temperature differential between balmy Rome and the cold north.
What to See
The best way to discover Rome is with a hop-on-hop-off city bus tour. See all of the city's popular and iconic sights from an open top bus and jump off whenever you feel like it to do some exploring. With 12 central and popular stops around the city it's the perfect way to plan your day and sit back and see the sights! Enjoy views of the Colosseum, St Peter's Basilica and Circus Maximus and hop on and off to explore Rome at your leisure.
First departure: 09:00am (Termini Station), 09:30 (St. Peter basilica).
Last departure: 06:30pm (Termini Station), 06:45pm (St. Peter basilica).
Frequency: every 10/15 minutes
On board commentary available in: English, Spanish, German, Italian, French, Japanese, Russia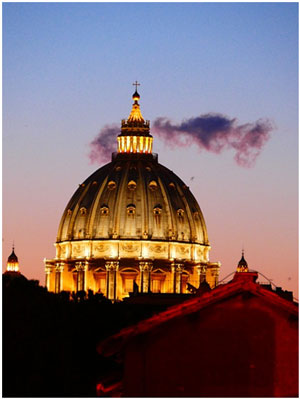 Visitor passes
The Roma Pass (romapass.it) discount card are available to purchase online or from tourist information offices, They gives free entry to two museums of your choice and reductions for many others, plus unlimited use of citywide public transport so are well worth the 30 odd Euros initial outlay.
Local laws & etiquette
Tipping: Italians tip very little; 5% is ample, and it's often enough just to round the bill up to the nearest 5 or 10 euros.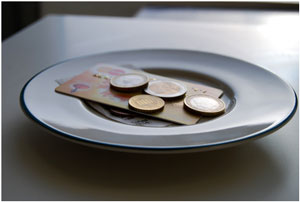 Dress code in churches is: shoulders and midriffs covered and 'modest' dress or skirt length for women, while for men vests and really short shorts are frowned on – rigorously enforced in major basilicas like St Peter's. Italians always say hello and goodbye in social situations – including when entering or leaving shops, bars etc. A simple 'buon giorno' in the morning or 'buona sera' in the afternoon or evening goes a long way. If somebody thanks you by saying 'grazie', it's polite to say 'prego' (you're welcome) in return.
The basics
Currency: Euro. Most cashpoint machines work with international cards, via the Cirrus circuit.
International dialing codes: dial 0039 06 for Rome numbers from abroad, 06 from inside Italy.
Save