Portugal's second largest city has recently become a popular destination with those looking for a place where they can relax, slow down and enjoy everything this European country has to offer.
We have talked about Porto before in our City Guides and we're writing about it again because it's still one of our favourite destinations, where you can experience Portuguese culture and traditions at their best, without the tourists and the busy streets of Lisbon.
This time we're proposing a road trip. Even though it is a compact city that can be discovered on foot, there are certain areas that are worth visiting but are far away from the centre. With the available car rental options in Porto it is really easy to fully discover the city and its surroundings in just a couple of days, and a road trip would be awesome with an RV!
Ribeira District: the heart of the city
The best way to start exploring the city is in the Ribeira district, the busiest part of the city where tourists and locals walk by the River Douro, get lost around its cobblestone streets, enjoy the typical Port wine at one of the many cellars and experience magnificent views of the sunsets from the Dom Luís I bridge.
This is also a good area to buy some local souvenirs and find some great stores selling Portuguese fashion, ceramics and other objects. We recommend ignoring the typical tourist shops and visiting the ateliers and stores of the craftsmen working in the district.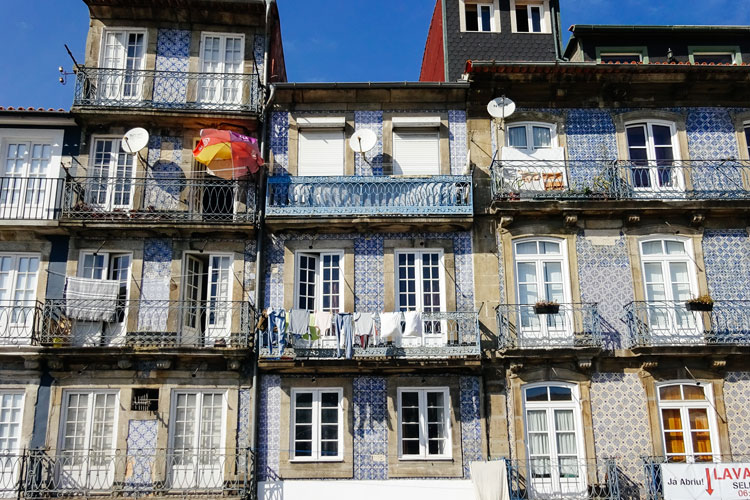 Shopping and drinking in Cedofeita
A little bit further north you will find the Cedofeita neighbourhood – our favourite in the city. Because of the cheap parking prices and large number of parking spaces, driving around Porto is much easier compared to other European cities.
Take your rental car and head north. This is the area where local creatives and students hang out and where you will find some of the best bars and shops in the city. Don't forget to pay a visit to Café Candelabro, a bar and second-hand book store serving great cocktails and other drinks. If you're looking for local designers and brands with a focus on sustainability, Coração Alecrim is your place. This concept store stocks a great selection of womenswear, accessories and homewares that we're sure you'll want to take back home with you after your trip.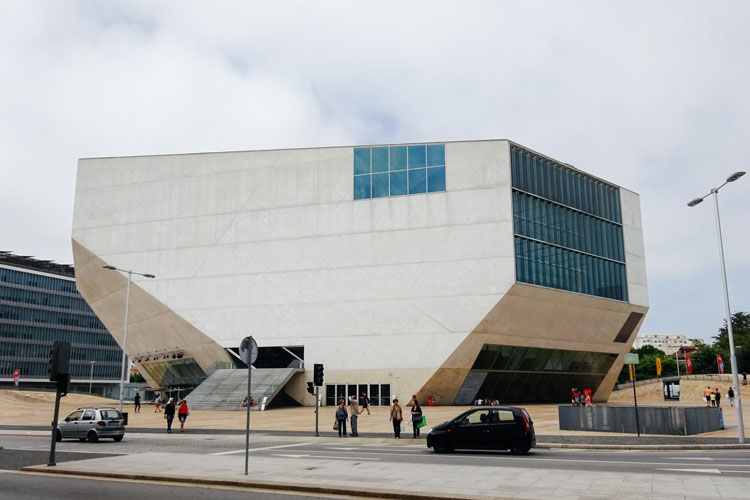 Culture in Boavista
We're now saying goodbye to the city centre and heading to Boavista, a district located in the north west. The most popular landmark here is Casa da Música, an impressive concert hall built in the early 2000s as part of Porto European Capital of Culture in 2001 and designed by Dutch architect Rem Koolhas.
Even though this modern concrete building has its critics, it has become an essential part of the neighbourhood and the architectural landscape that surrounds it. The concert hall houses two auditoriums, a café, a restaurant and other spaces that can be visited every day on organised tours focusing on the architecture of the building, its functionality and its artistic programme.
Pink art deco at Serralves
We're heading west to Serralves, a cultural institution that has recently become one of the most instagrammable locations in the city. Comprising a contemporary art museum, an extensive park and a beautiful art deco villa, visiting this cultural complex is a great plan to relax and discover other side of Porto.
On a sunny day, the magnificent gardens – designed by iconic French landscape architect Jacques Gréber – are a popular destination with locals who want to explore the different trees and flowers, walk around the fountains and lakes or simply lie on the grass while they read a book.
The museum opened in 1999 and is currently the most visited contemporary art museum in Portugal, housing more than 4300 works, part of which are showcased in the permanent collection along with other works by Portuguese and international artists belonging to the temporary exhibitions.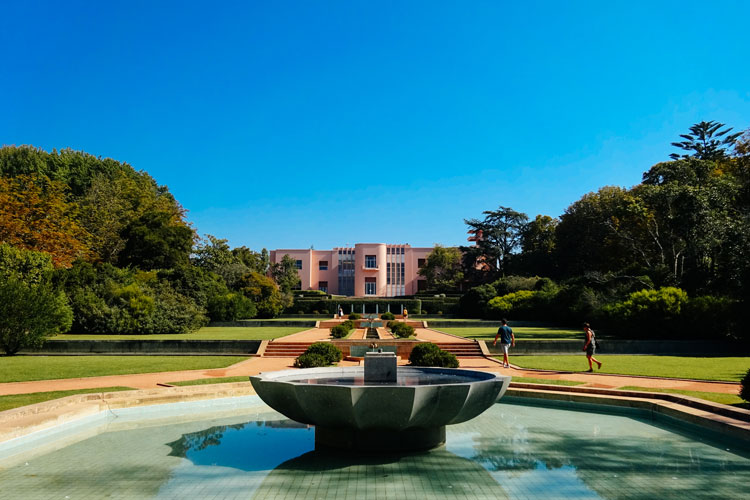 Beach time in Matosinhos
We're finishing our road trip around Porto with some well-deserved relaxing time by the sea. Matosinhos, in the west area of the city, is an up-and-coming neighbourhood which is now attracting many young people due to the lower flat renting prices and the opportunity to live in a district where creative opportunities are booming.
Explore some of the cool stores, bars and other businesses in the area and don't forget to take your towel and swimwear to swim in the sea or dive into the Piscina das Marès, a salt water swimming pool wonderfully integrated in its surroundings and designed by Portuguese architect Álvaro Siza in the 1960s.
We want to hear your thoughts about road tripping in Porto. Do you have any other recommendations? What are your favourite places to visit outside of the city? Share them with us in the comments section below.