Lockdown Stories is a series of short interviews with creative entrepreneurs and businesses that have been affected by the COVID-19 crisis. Since its beginnings, the main goal of Future Positive has been to share inspiring projects happening all around the world and, during these strange and difficult times for independent businesses and creators, we want to continue providing support and visibility. If you'd like to be featured in this series, please get in touch at hello@thefuturepositive.com and tell us your story.
LOFO
Trans-seasonal collection of unisex clothing. On top of the simple organised model, experiments in regular clothing are made to regularly test social and commercial outcomes.
Location: London, UK
www.lofo.london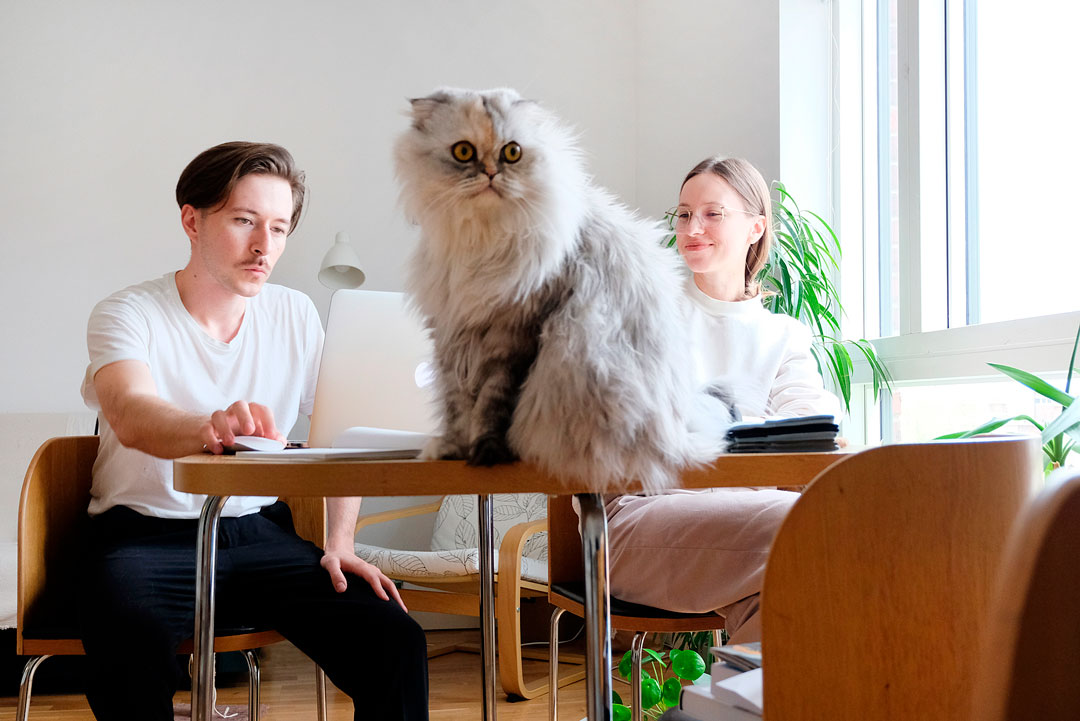 When did the lockdown start for you and how has your business been affected?
Officially the lockdown started early in March. Our building was just opened by the Deputy Mayor for Culture, Justine Simmons, in late February. We were supposed to move our production space over there. We were ready to start sewing. Unfortunately, everything closed down and went in limbo.
The family workshop where we made clothing back home in Romania also closed down immediately afterwards. Under even harsher lockdown rules, all their workers were put on furlough indefinitely.
We're not seasonal, so that meant no canceled SS or FW presentations. But it is still a hit we took, like many other businesses out there.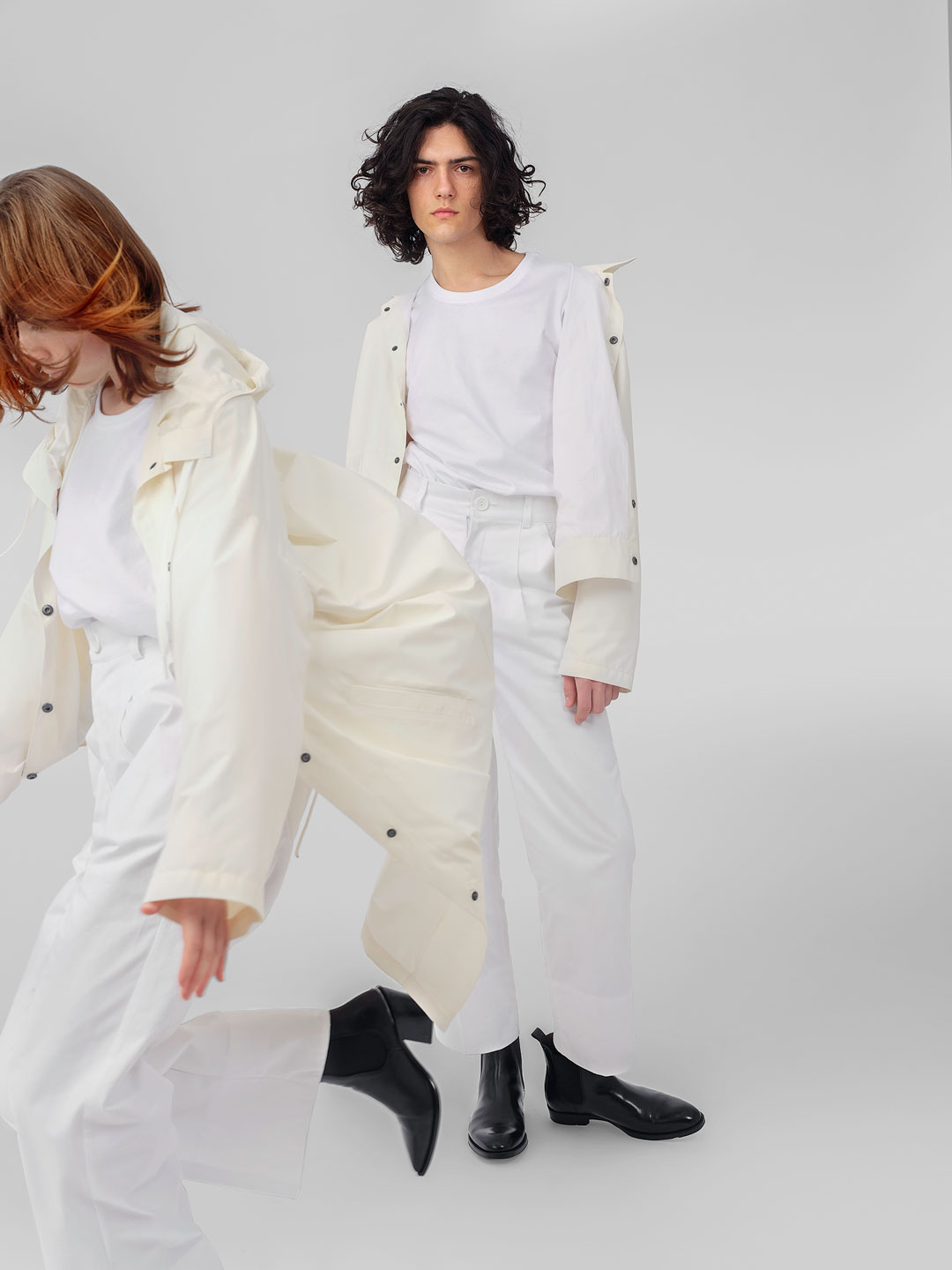 Have you found any new ways of working or have you come up with new product ideas during this time?
Our definitive move to London last year meant we've spent the past 10 month doing WFH. What was a drawback actually turned into a benefit. We were very used to this, coordinating things from home central. Of course our plans to move production to London were massively impacted, but we're glad we didn't have to let any people go.
This whole situation has also sharpened our focus. The need to keep busy spawned the LOFO edit we're working on right now, dedicated to the 'new normal' and exploring the transformational qualities of lockdown and being isolated. We've also used our home sewing machine to make gel pouches and donate profits to our local Southwark food bank. Hardship also has some qualities to it, and we're trying to put whatever conflicting emotions we have to good use.
There has been a massive effort by many UK brands to help with building protective equipment and, from this point of view, we're actually glad to be in this industry.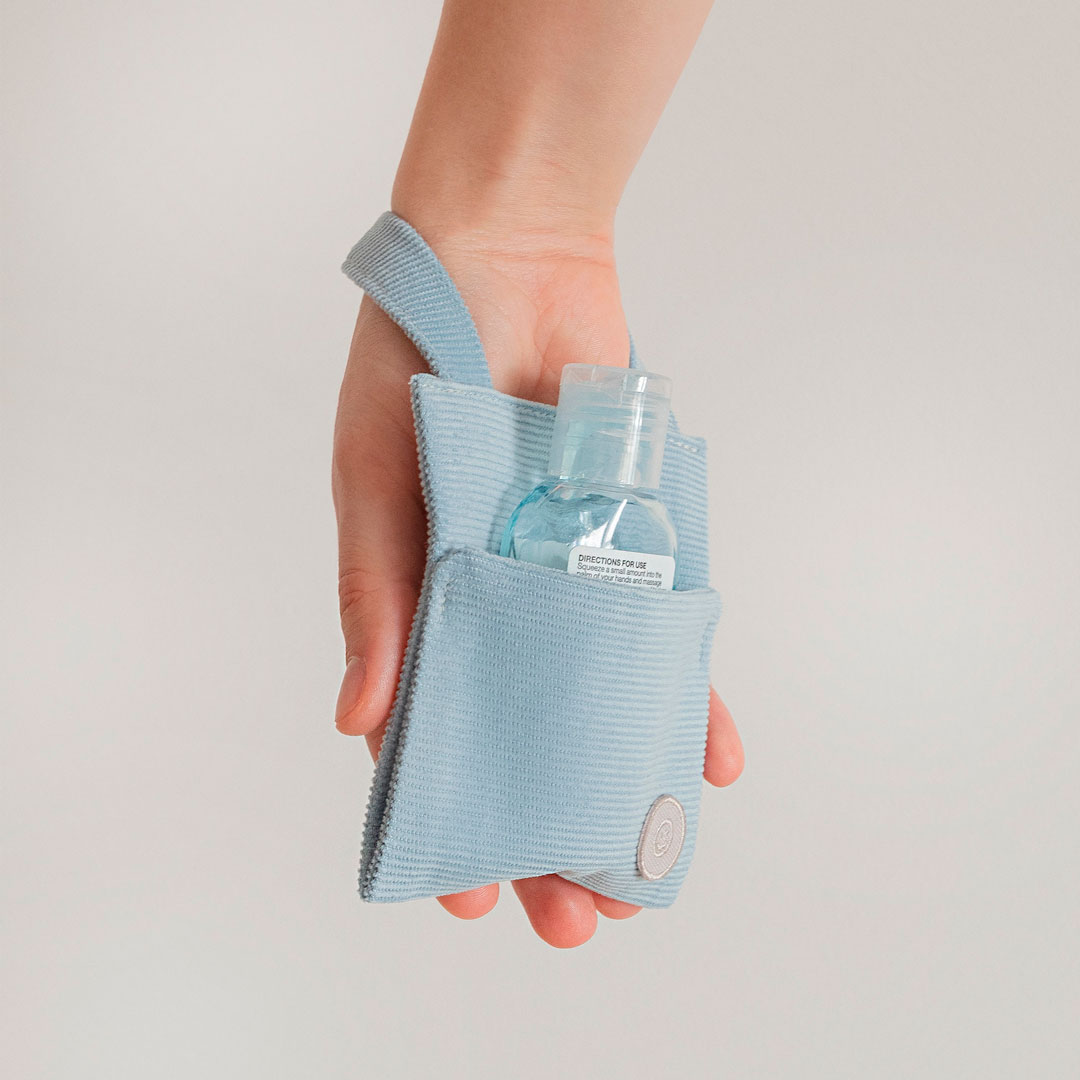 What are some of the positive takeaways you have experienced during this time?
We feel this 'forced break' pushed us a lot in rethinking what our current business means and what its place in the world is. Coming from a graphic design background (still doing things at www.weareloot.com) we feel quite productive in a context of problem solving.
Some positive takeaways and how we feel business should evolve: localised production / services with minimum impact on the environment and as sustainable as possible, community involvement and more awareness about how we experience the surroundings, a big shift towards digital products / services even in areas we wouldn't normally think possible.
Also, there's a clear signal that the fashion industry is changing fast. There'a a lot of talk and it's not sure where it will go from here. Most things will probably revert to a version of what they were, but there will also be side innovation. We're keeping our eyes and ears open. And trying to help build that alternative model ourselves as well.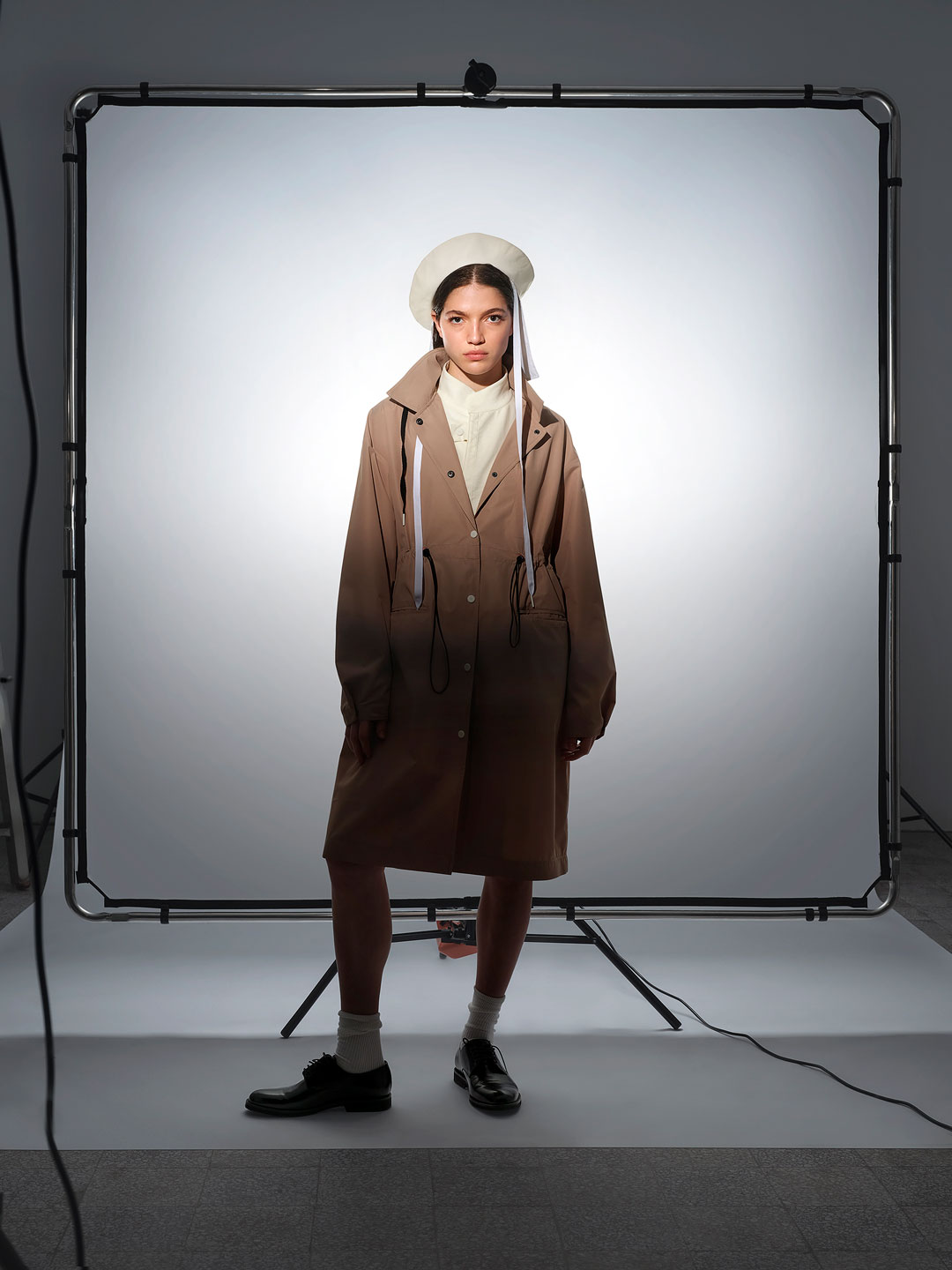 How do you see your business evolving over the next few months?
Our delayed but business-defining move to Poplar will happen eventually. We are hoping around late July or August.
The space is part of a bigger reshape of the East London business landscape. The project is aimed at community revival and is part of the ongoing effort of Poplar HARCA in partnership with London College of Fashion, UAL and The Trampery. It's a huge undergoing.
We'll work alongside some very talented designers. For the future of LOFO it will definitely mean that we can put many of our plans in action. Once it happens, we'll move all manufacturing to London, into our micro-production workshop.
Let's end this on a positive note – this all will pass, we need to be aware of opportunities that come along with it and try to cope with whatever it throws our way. As the saying goes, we're in this together (well, most of us). And we'll make the most out of anything.