Purchasing a home is an achievement for some people. And, it might be stressful. The reason is that getting and closing a home mortgage is usually a long and complicated process. 
 However, there are firms that specialize in helping you with your mortgage application processes and all. They are mortgage brokers. These firms are responsible for finding the lowest fees and convenient interest rates to close and complete the loan application on time. In fact, their experience and expertise might be what you need to close that loan fast. 
Working with mortgage brokers can assist you in navigating the market and making wise decisions, especially for first-timers. However, there are several mortgage broking offers available. So, ensure you research the company before you proceed. You can check out Ascension Finance Home Loans for mortgage options.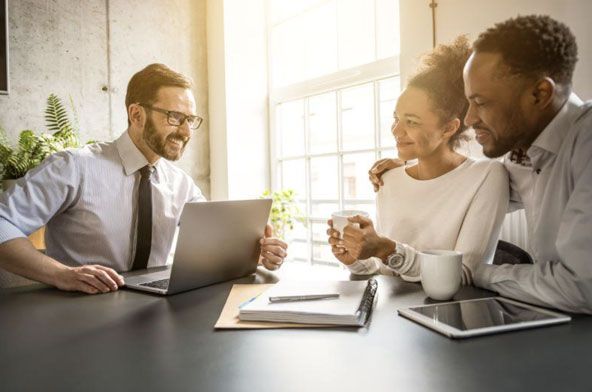 Who Are Mortgage Brokers?
They are like 'middlemen' in home loan financing. Brokers help to match borrowers to a lender for home loans. For instance, if you intend to buy or refinance a home, brokers can assist you in finding lenders with the best rate for you.
Besides getting you the best rates, the broker uses your needs to ensure that your loan comes from the best lenders. And, if you have a particular broker in mind, they can help you close a deal with them. For instance, if you need a loan from FHA (Federal Housing Authority), an experienced broker might simplify the procedure for you. 
In addition, a broker does all the necessary calculations and tells you the size of the mortgage that you may qualify to collect. With this, you do not have to waste time guessing what works or not. You can read this article to know more about how to qualify for mortgage pre-approval 
However, you should note that these firms are not the ones that would disburse the loan. Instead, they generate loans and send them to the lenders responsible for disbursing funds at the end. Furthermore, a reliable broker will access several lenders compared to a bank fund administrator.
The Operations of A Mortgage Broker
Brokers work with several persons to ensure a smooth lending operation. The process might include real estate agents, underwriters, and closing agents. These players ensure that you get and conclude the process for your desired loan on time. Home loan brokers might work with brokerage companies or independently. 
Another of their functions includes researching loan offers and bargaining with the lenders on your behalf. They might also need to pull your credit reports, arrange all the documentation, and verify your income and expense. 
Professional brokers have a system that can access the rates of several lenders at a time. With this system, they are able to streamline and speed up your lending process. 
After closing the loan, the brokers receive a commission or fee calculated by percentage from the lenders. But, some brokers collect their charges from the borrower – you in this case. However, you might only need to pay a small fee which you can do with the fund at closing.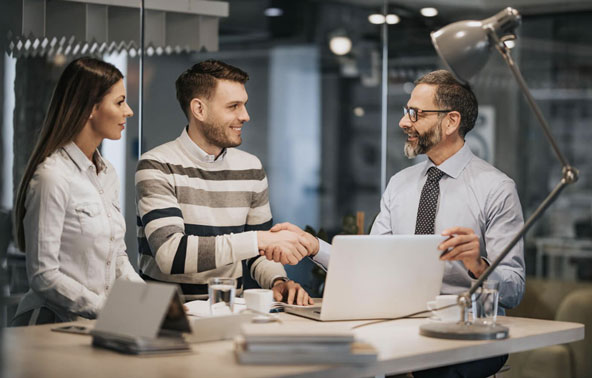 Duties of Mortgage Brokers
These firms perform several duties. However, their duties depend on their liabilities and service offerings. Their general tasks include:
Marketing and promoting their benefits to prospects

Educating and accessing themselves on circumstances and financial positions of potential lenders. 

Helping to determine suitable mortgage products for clients through research. 

Helping their clients gain loan pre-approval. 

Collecting all the relevant information and documentation. For instance, pay slips, bank loans, and more.

Helping to complete application of clients

Ensuring that their clients understand the legal disclosures 

Submitting all required client documents to the lending company

Ensuring that their options save money for clients. 
Differences between a Lender and Broker
Mortgage brokers do not give home loans. Rather, they generate and close the loan deal between the borrowers and lenders. In addition, they partner with several lenders in the industry like credit unions, commercial banks, mortgage firms, and several financial institutions. Also, they work with brokerage firms or work independently. 
On the other hand, lenders might be credit unions, banks, or other financial institutions that are responsible for providing loan products. Lending officers employed by the lender are responsible for overseeing such duties. 
Furthermore, lending officers are responsible for assessing, recommending, and authorizing a borrower for loans. However, they do not handle only mortgage loans, unlike mortgage brokers. Hence, they might not have much knowledge about home loans like brokers. You can click on https://www.indeed.com/ to read about the duties of lending officers.
Finally, brokers can secure your loans with lower rates, unlike rates offered by commercial banks. However, banks claim that they are a safer option for borrowers because of their hefty portfolios. 
Advantages of Hiring Mortgage Brokers
Lower Fees and Interest Rates
A broker has links to a range of loan options. Therefore, hiring one might give you the chance to get a better offer than when you do it yourself. In addition, brokers also help you find lenders that offer low-interest rates. 
Save Time
Another benefit of investing with a broker is timeliness. Taking a home loan requires so much research and calculations. The entire process is indeed tasking. However, brokers handle all these processes on your behalf and get your application ready faster.
Avoid Mistakes
You are likely to make several mistakes in your application, especially if it's your first time. But, you can avoid these pitfalls by hiring a broker. Due to experience, they understand the requirements and know what the loan officers are looking for in your application. 
Help Out In Tricky Situations
You may find yourself in a tricky situation like poor credit history or when you want to buy an unusual property. However, a professional broker would be able to help you out. They can locate a lender with flexible credit scores or those who fund such properties. 
Disadvantages of Hiring Mortgage Brokers
Limited Relationships
Some brokers do not have relationships with some lenders. Therefore, they might not have entrance to loans at some financial institutions. However, if you have a lender in mind, ensure you ask your broker for affiliations with the lender. 
Fees
You might need to pay fees for brokerage services. Though some brokers charge lenders directly for the service, you might also need to settle some percentage in some cases. Ensure that you ask about charges before choosing a brokerage firm.
Conclusion
Taking a home loan can be tasking especially if you are a first-timer; however, you can hire a professional for home loans – mortgage brokers. They ensure that you get the best rates and make your application process smooth and fast. Hiring a reliable professional would guarantee your home financing faster.