The project that brings space missions into fashion, sunglasses made with materials used in  space exploration 
"We are just an advanced breed of monkeys on a minor planet of a very average star. But  we can understand the Universe. That makes us something very special", said Stephen  Hawking.  
We come to understand the universe because we've been drawn to it since childhood. A  2019 study in China found that 56% of children want to be astronauts. 68% believe that  humans will be able to live on another planet. 95% dream of going to space.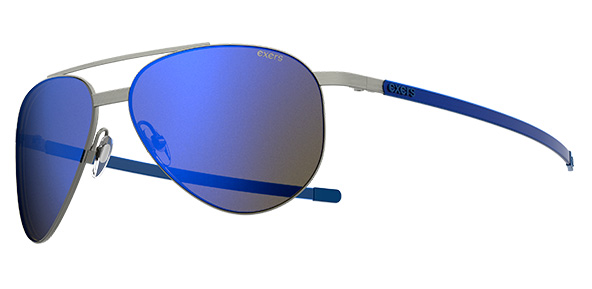 In order to go into space, we have learned to use materials such as titanium, unique in its  lightness and flexibility, and indestructible at the same time. Materials of the highest level  that the creators of Exers have decided to use in their products. 
Exers is a project born from the passion for space of the founders, dreamers and designers  who love the universe. A team that decided to put space missions in a pair of glasses. Not  only titanium, but also grilamid and silicone for the frame, and thermoplastic material for the  lenses, elastic and super impact resistant. Just so you know, if your careless friend  accidentally sits on your Exers, the glasses flatten out and then go back to the way they  were. 
"We were looking for the solution to a disruptive, extra flexible yet stylish and durable  product. What's durable and resilient? Spaceships – tell the creators of Exers – We felt like  astronauts on their first mission, with the enthusiasm of those who have always dreamed of  space and now finally reached it. We made sure that anyone wearing these glasses can feel  like an astronaut on their first mission". 
Two models, a teardrop model and a futuristic mask. Both combine great innovation in  materials and incomparable resistance to external agents with a current and recognizable  style. There are glasses with an attractive design but not very durable, or resistant but with  little character. Exers, on the other hand, is the meeting point between design and  technological research applied to materials. 
The project started on Kickstarter with a goal of 15,000 euros in 30 days and the possibility,  for those who will support it, to pre-order a pair of Exers at 40 euros, compared to 160 at  which it is expected to enter the market. Each pair of glasses has a serial number and is  unique. A ridiculous price to feel a bit like an astronaut and wear an indestructible pair of  glasses "created from the future".  
Exers Glasses