The watchmaking industry is full of brands with a highly respected reputation and illustrious histories. Among them is IWC, short for International Watch Company, which was founded in 1868 by Florentine Ariosto Jones. 
It was started based on a strong foundation, integrating Swiss precision and craftsmanship with technology. This is reflected in the brand's several watch families, particularly the IWC Ingenieur, which pays homage to the technical ingenuity of the 1950s.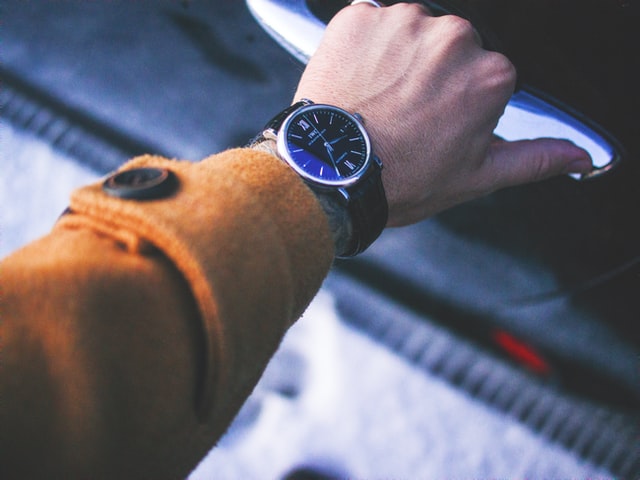 Image via Unsplash
A Brief History of IWC Ingenieur 
Unlike many of its rivals, IWC doesn't spend much on marketing. Instead, it channels its financial resources to research and development to produce watches that surpass the industry's technical expectations. 
The IWC Ingenieur is a symbol of the brand's passion for precision and performance engineering. It delivers rugged sportiness and technical expertise in a range of stylish, reliable watches with unrivaled quality, elegance, and performance that's built to withstand the test of time. 
First introduced sometime in 1954, the name Ingenieur is a fitting one for a line of mechanical watches that meet high standards of functionality, design, and craftsmanship. It's a word that evolved from Old French and Medieval Latin that means "one who makes or uses an engine". 
The first Ingenieur watch was the Ref. 666—a durable, anti-magnetic watch for engineers and scientists. Its case measured 36.5mm by 13.2mm (which was regarded as chunky for the time) and featured impressive resistance to magnet, water, and shock. Inside was the brand's first automatic movement, Caliber 852 with the special winding system designed by IWC technical director Albert Pellaton. 
The movement received an upgrade in 1959, but it was the 1967 update that created the true classic Ingenieur that we know today. Ref. 866 had it all. Produced from 1967 through 1976, the watch featured a 37mm case, luminous sword hands, and double markers. It is powered by the Caliber 854 movement.
For more than 150 years, IWC has been pushing the boundaries of the watchmaking industry. It holds the reputation for creating the first digital watch in 1885. 80 years later, it produced the first-ever titanium bracelets, thus manufacturing the strongest and most durable watches to date. 
Given the history of IWC Ingenieur, it can be a challenge to determine which one you should get first. The line offers several models that illustrate the rich history of the line, such that selecting one or two becomes quite a difficult task. But, to help you get started, we have narrowed down your options to 5 of the best Ingenieur watches you can buy today. 
5 Best IWC Ingenieur Watches to Love 
Ingenieur Automatic Black Dial Ref. IW357002
Although not as celebrated as the Patek Philippe Nautilus or Audemars Piguet Royal Oak, the Ingenieur remains a classic, revolutionary watch that makes a great addition to your collection. This much is true when we're talking about this reference that features a black dial with a combination of stick and dot indexes. It is housed in a 40mm stainless steel case that appears chunky with a 10.5mm height. It is presented in a matching stainless steel bracelet and runs on a Calibre 35111 movement that boasts 42 hours of power reserve. 
Ingenieur Chronograph Automatic Blue Dial IW380802
A blue dial watch looks just as classic as a black or white dial can be. It adds a pop of color to your wrist while exhibiting an interesting depth when the light reflects on it. This is the same experience you would get and more with this chronograph automatic blue dial watch. It sports luminous silver-tone hands that match its 42.3mm stainless steel case and bracelet. Inside is the Calibre 69375 movement that packs in 46 hours of power reserve.
Ingenieur Chronograph Automatic Silver Dial IW380801
Traditionally, gold and silver are used separately to create watches that look appropriate for the day and the evening, respectively. But, modern watches today use both and they look clean and elegant while maintaining a casual appeal. This reference follows this color palette with a silver dial and rose gold-tone hands. It's encased in 42.3mm diameter stainless steel and a matching bracelet. It carries the Calibre 69375 movement with 46 hours of power reserve. 
Ingenieur Automatic Silver Dial Ref. IW357001
A classic watch for the modern gentleman, this automatic silver dial watch has a sophisticated look that renders it appropriate whether you're looking to dress up or dress down. The silver dial is contrasted with polished, luminous silver-tone hands and a 40mm stainless steel case to maintain its clean look. This reference houses the complex Caliber 35111. And like the rest of the Ingenieur watches, it features a date window display. It is presented with black alligator straps. 
Ingenieur Chronograph Edition "W 125" Ref. IW380701
A look is not complete without accessories—and what can better compliment an outfit than a timepiece that not only looks stylish, but functional and comfortable as well? This Ingenieur Chronograph Edition fits all these qualifications, owing to its calfskin leather straps that feel natural and soft on the wrist. It holds a silver dial with black hands in an elegant 42mm titanium case. It runs on the IWC 69370 movement with 46 hours of power reserve and sports a 60m water resistance. If you're looking for a watch to wear on formal occasions, then this is the watch to go. 
Takeaway 
Fast forward to the present, IWC carries a wide range of timepieces that are conducive to active lifestyles. While they are made to cater to the needs of pilots, seafarers, and other professionals, they remain a fashionable option for the mere watch enthusiasts. From the Ingenieur to the Portugieser and Pilot collections, you're sure to find an IWC piece with a value that will increase over time. 
Overall, the IWC Ingenieur watches make a pretty compelling argument to anyone looking for a stylish yet functional watch with fascinating horological roots. They offer the right sizes to match varying style references and materials that are built to stand the test of time. 
Which of these IWC Ingenieur watches is your favorite? Let us know by leaving a comment below.