So many of us, when travelling to London, choose to disembark at the iconic King's Cross Station. Not only because it is centrally located, but because there is so much to see and do in the general area. But if you think you've seen everything that King's Cross has to offer then you are gravely  mistaken, as the hidden Kings Cross gems below will prove.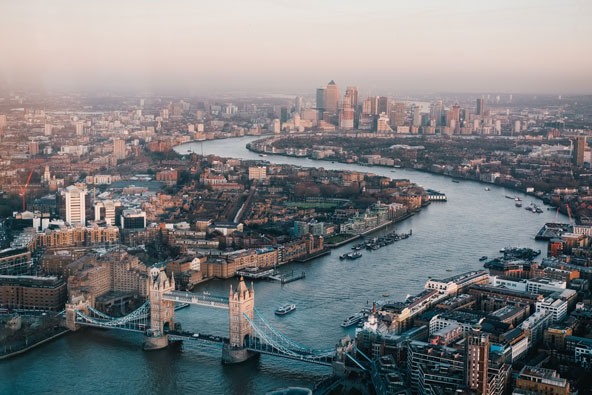 Image via Unsplash
Grain Store – A restaurant spearheaded by the award-winning chef Bruno Loubet, this delightful eatery and cocktail bar has been converted from a dilapidated industrial space into a thriving and brilliantly bright modern dining experience. The real draw is the main menu, but for those who don't want to splash out, the all-day treats menu is wealthy with options for under £10.
Northdown – It might only have been open for a couple of years, but this humble little space named for its location on Northdown Street is one of the best spots for up-and-coming comedy in the city. The space is also often used as a private function room or rehearsal space and has hosted some truly remarkable shows.
Platform 9 3/4 – Ok, this might not be a particularly 'hidden' gem but it's certainly worth a mention for Harry Potter fans. Accompanied by a very ambitious gift shop, this fake platform in King's Cross Station, complete with disappearing trolley, is perhaps one of the most famous photo opportunities in London so prepare to do some queuing! If you've arrived in London on a train travelling to Kings Cross then you owe yourself to at least check on the size of the line.
Meltdown – The only bar in London officially dedicated to eSports, if you're a gamer or have ever been a gamer then this bar on Caledonian Road is definitely for you. Enjoy a gaming themed cocktail whilst you pummel your friends on classic arcade games or challenge the hardcore to a round of something a little more involving at one of the battle desks.
The Wellcome Collection – A quirky museum dedicated exclusively to medicine that offers a range of interesting curios that detail the journey of medicine through the ages. The museum and bonafide Kings Cross hidden gem is named for Henry Wellcome, the philanthropist who  explored the world in the latter years of 19th century stockpiling bizarre oddities from across the world. The collection contains items such as Napoleon's toothbrush.
The House of Illustration – Founded by renowned Roald Dahl illustrator Quentin Blake, this is the only gallery in the UK dedicated specifically and exclusively to illustrated works. For artists and cartoonists, this is truly an experience that shouldn't be passed over.
The British Library – Finally, no journey to Kings Cross would be complete without a trip to the British Museum on Euston Road. So much more than just a library, the building, which is famous for its menacing statue of Sir Isaac Newton, is constantly unveiling exciting new exhibitions that should bewitch and enrapture anyone who has ever read a book!