Your home is your castle. You change the environment that you live in to best reflect your personality and to maximise comfort. Travelling should be no different. Ideally, when you travel, you want to find the right luxury accommodation that helps to augment your holiday experience without needlessly spending huge sums of money on a place that only dampen your holiday spirit. Easier said than done right? Well if you're travelling to the Alps anytime soon, you'll be glad to know that there are so many different types of accommodation available and with just a little bit of research and initiative, you'll find the perfect ski chalet!
Thankfully, we've been around the block a full times and we know the best tips and secrets that'll help you narrow your search. Take a peek at our guide to find out more.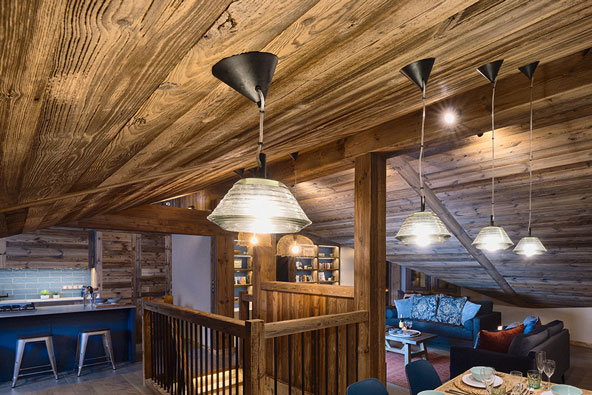 The importance of location
When it boils down to it, the location of your holiday is going to make or break your experience. How far is the airport? What is the nightlife like? Are there any skiing schools? Is it good for children? Understandably, with so many resorts to choose from, this can be quite overwhelming and these are only a handful of important questions that you will have to ask yourself before setting off on your next adventure. The best way to tackle this problem is to write a full list of all the main features you want in your resort and then build your search around that list. Tedious perhaps but certainly effective, this straightforward tactic will help you to narrow your search.  
Undoubtedly, the money factor will play a key role as well. From the more budget-friendly ski resorts in Bulgaria, to the more expensive resorts in Switzerland and everything in between, you certainly aren't spoilt for choice.
Style & Personality
How would you like your chalet? Do you prefer the contemporary chalets that effectively blends steel and wood, or are you looking for those that have huge panoramic windows? Or are you more endeared to the traditional local charm of the Alpine chalets that have wood and traditional beam features? Or is the quality of services provided more of a concern?? If the former or the latter, then Hunter Chalets in Morzine is what you want, where their lush interior design is just as golden as the premium services they offer. Always placing the customer's needs at the forefront, they have established a reputation for their stellar customer services. Their versatility goes as far as into the kitchen – which a lot of ski chalets are still catching up on. If you have any special dietary requirements then don't hesitate to let the chefs know and they'll happily make the necessary changes to your meal. 
How many bedrooms do you need?
This may seem like an obvious one but you'd be surprised as to how many people fail to read the details about the bedrooms. Simple and understandable, but certainly avoidable mistakes made include failing to recognise that one of the 'beds' is a pull-out sofa, or that the bed you have to share with your partner is actually a bunk bed. 
If you're travelling with a small group, then you may want to get a shared chalet to save some money but if you can, we'd recommend going for a private chalet to really make the ultimate skiing holiday!
What are the important services to you?
Everyone's different so it's important that the ski chalet you opt for can cater to your needs. A good approach to this is to distinguish between what facilities are essential and which ones are desirable. Going on a luxury ski holiday, a hot-tub will be at the very top of the list for many people, but for others, it may be a sauna, a steam room, or even a sun terrace? A good spa is a pre-requisite to many, since there really isn't a more effective way to soften and relax those tired muscles after a taxing day on the slopes. 
If you're planning on bringing children, a cinema room would be handy since you can drop off the kids to watch their favourite movies while you and your loved one can wind down at the bar. The younger crowds may want to make sure their luxury ski chalet has a bar that's barely a chihuahua's walk away from their rooms – the hangovers are real here.
Once you nailed all of the desired facilities, the next step will be to identify what services are mandatory. Are you looking for a catered or a self-catered chalet? Are there any private chauffeur services that can take you to straight to the ski resorts? The latest health trends surrounding diet have encouraged many ski chalets to adopting a more versatile kitchen to cater to the specific dietary requirements of their guests. However, it would be worth double-checking to see if their menus are vegan-friendly for example.

Time to book!
Now you know exactly everything that you want and you've identified the perfect luxury ski chalet for you, so all you've got to do now is make your dream ski holiday a reality! Be quick, because ski holidays are always high in demand so you don't want to miss out on anything. One final important note is to be wary of the all the extra additional services as an add-on you might find when booking your chalet. This is a clever and easy way of sneakily rising your initial fee to almost double.