Christmas can be a difficult time, and especially this year as lots of families are having to spend time apart. For those who are able to connect this Christmas, it will be a time to reflect and bond if you haven't seen each other in a while. 
Christmas can be a reflective time when smells and activities take us back to our childhood, reminding us of the easy going days of growing up. Below are some activities you can do this Christmas, which will be fun and create memories and reconnect with family members.
Setting aside time over the holiday period will help you reconnect and bond with family members to help you have the best Christmas ever. Remember though, it is also a time to meet your own emotional and physical needs, especially if you have been dealing with a lot due to the current global pandemic.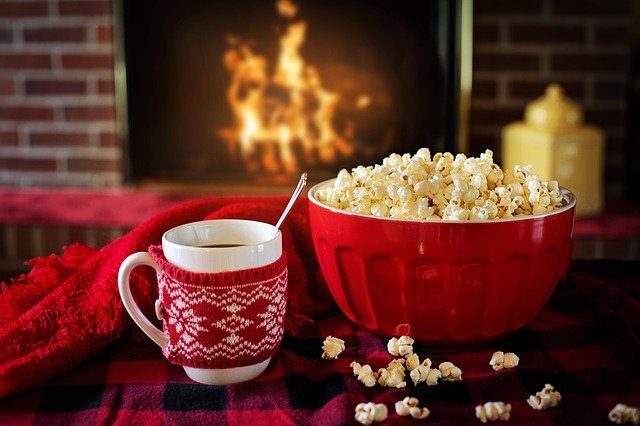 Image source
1.Play Board Games
Research suggests that every household holds at least one board game, with others owning up to 25. While some of these will be firm favorites, opting for something a little different such as 1920s murder mystery game will have you occupied for hours. Why not have a prize for the winner too? Board games are great for engaging family members and spending time together.
2. Have a Secret Santa
To eliminate an expensive Christmas instead, opt for holding a secret Santa. You could choose clothing essentials or opt for a more fun gift. Limit the amount to be spent on the present to ensure you stay within budget.
3.Watch a Christmas movie
Nothing says Christmas more than sitting down to a film with the whole family. Why not have a vote to choose which film to watch?
4. Read Christmas stories
Spent time with your family reading your favorite Christmas stories. This is an excellent way of spending time cuddled up on the sofa.
5. Look through family photos
Not many people take the time to print out family photos. Printing them out and spending time together looking through them is an excellent way of bonding over Christmas.  
6.Share Christmas traditions
Ask older family members to share stories of their Christmas growing up. It is a wonderful way of hearing and understanding how Christmastime has changed over the years. You may also start a new tradition!
7.Baking
Why not have a family bake off – just like the TV program. Opt for easy to follow recipes, especially if you have children, such as gingerbread or fairy buns. 
8.Sing
Why not choose some Christmas songs and sing together? You could even buy a karaoke machine, which makes knowing the words easier! 
These are just some of the activities to make this the best Christmas ever. All it takes is a little planning and follow through. It can be one of the busiest times, but the effort you put in now will pay off on the day. All you will have to do is sit back and enjoy the time you spend with your family.