In today's economy, it can be difficult to purchase a home. There are more renters in America now than ever before. There are also more adult children living at home with their parents than there were in the nineteen forties. About 64% of Americans own the homes they live in. Click here for more information.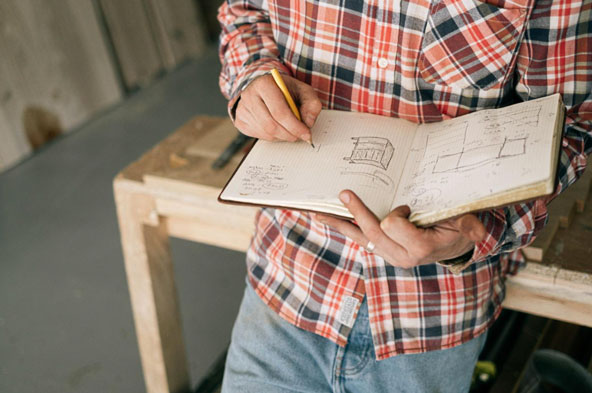 For those lucky enough to be able to purchase their own home, it is important to find one that meets all of the homebuyers' qualifications to ensure their satisfaction. One way to do this is to select a prefabricated home.
A prefabricated home is lower cost than other new construction. This is because it is able to be built off-site, where weather and other environmental concerns are not an issue. 
In this article, we're going to take a look at some of the advantages of buying a prefabricated home. Then we're going to take a look at a new invention called the Tectofix 3000 and see how it stacks up to other methods of construction. 
Why Choose Prefab? Modernity
The most popular type of personal housing is prefabricated wooden houses. These prefabricated structures vary in materials and structure, and offer many options for arranging the home. These buildings are typically located near a forest or garden area. They can be aesthetically pleasing as well as environmentally friendly. 
Before purchasing a modern wooden prefabricated house, make sure it complies with local and national regulations. Wooden houses are generally more sustainable than manufactured ones. 
In addition, factory-produced prefabricated houses minimize waste materials. By choosing a prefabricated house, you can help the environment and reduce your carbon footprint. 
Wooden houses are made from durable wood. This material provides a cozy feel to the room and regulates humidity. The scent of wood is healing and pleasant to the senses. The prefabricated parts are easy to assemble. 
Processed timber is the base for manufacturing modern wooden houses. A house made from prefabricated parts can be assembled very quickly in the area where it will be built. Modern wooden houses are also environmentally friendly, which makes them a healthier choice for homeowners.
Massive
The massive wooden prefabricated house is the gold standard for sustainable and healthy living. It can be constructed in a short period of time and is an environmentally friendly material. 
These buildings can also be called element, modular, or timber frame homes. These wooden structures can be made of massive glue laminated panels or logs. The massive wooden prefabricated houses are typically one to three stories tall and are usually made with a wood-concrete composite material. In addition to the massive wooden prefabricated house, there are also modular and panel houses. They are usually made of wood and are designed to be assembled on a basement or floor slab.
The first mass-produced wooden homes were constructed during the gold rush (1848) in America. Click the link: https://www.britannica.com/event/gold-rush for more information about the gold rush.
These homes were convenient to build without specialized personnel. The rapid mounting of the houses also meant that no temporary premises or big storage rooms were required. 
The modular components were quickly erected and the homeowner could finish the job at his or her own pace. However, these homes were not only affordable but also ecologically friendly. These buildings are made with a combination of natural materials and are environmentally friendly.
Tectofix 3000
Koch Timber Construction, a company in Regen, Bavaria, is a leading German timber construction firm. Its growth is promising. The company planned an expansion in the coming years, and it decided to change the fall protection height for carpenters in order to increase the level of prefabrication for roof, ceiling, and wall elements.
Additionally, insulation, windows, and battens will be installed on the production site. The use of Bauer tectofix 3000 has improved the working conditions of carpenters by allowing demand-based prefabrication of flat timber construction elements. 
Tectofix 3000 would allow for demand-based prefabrication of flat timber construction elements, including battens, windows, and insulation. The Holzkirchen-based company plans to expand its operations in future and needed more space to accommodate the additional work.
Flat timber construction elements
Utilizing this new system is a great way to ensure that all of the positive elements of a prefabricated home are available to you. It also helps to ensure the safety and speed of construction.
It's clear that there is no need to compare these two methods. One complements the other to help provide a great home for you and your family.