Winter has arrived and people are getting into their comfy clothes to keep themselves comfy as the temperature drops. But winter also brings about a number of festivals – beer festivals being one of the main ones.
Beer festivals are particularly prevalent during the winter, making it a great time to go and try the different types of drinks breweries have to offer. With the increase and ease of access to different types of beers, you're never too far from trying something new – be it when buying from your local store, online or visiting a festival.
The great thing about beer festivals is that not only do you get the chance to sample some great, niche drinks, but you also get to enjoy them in a brilliant atmosphere. If you're interested in visiting a festival, which ones should be high up on your list?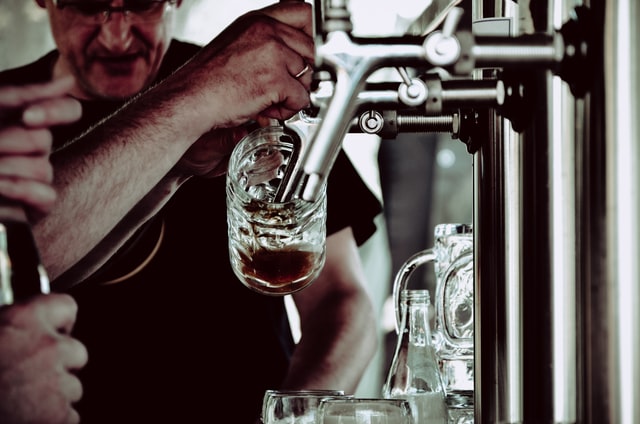 Image via Unsplash
Dudley Winter Ales Fayre
This particular festival is a great opportunity for those who have a particular interest in local ales, ciders and perries. It is held just outside of Birmingham in the town of Dudley and takes place over three days in November. If it's not too far from you, it could be worth the trip!
The Great British Beer Festival Winter
This is exactly how it sounds! It's a huge beer festival usually based in Birmingham, but it has been adapted due to the COVID-19 restrictions in the UK. This is a great winter festival and one of the best the UK has to offer from a beer and food point of view. It occurs every February, with the next one in 2022 taking place from your own home.
London Christmas Beer Festival
If you're closer to the capital or are visiting over a weekend, this beer festival could be the one for you. If you're getting the train into London for it then you might not have far to walk as its location is in Canopy Market in Kings Cross. This festival takes place in December and is a great opportunity for those who are interested in local craft beers available.
Winter Wonderland
If you're from the UK, you'll already know about the size of this festival. From November to January, this event offers absolutely everything from food, games and, of course, beer/drinks. The Bavarian Village in Winter Wonderland allows you to try a range of German beers to the sound of oompah bands.
These are only a handful of the fantastic winter beer festivals available in the UK. There's plenty of other's not mentioned in this article, like the Manchester Beer and Cider Festival and BBC Good Food Show. So have a look and research where you'd like to go as there are opportunities throughout the UK!