If you're approaching retirement age, and you're dreaming of spending the rest of your life in a sun-soaked paradise, then Spain is sure to appeal. It's affordable, accessible, and provides a great mix of hospitable weather and culture. You'll benefit from the healthcare and low crime rates of a developed country, too.
Would-be migrants to Spain have a range of destinations to choose from. Let's take a look at a few of the more attractive ones.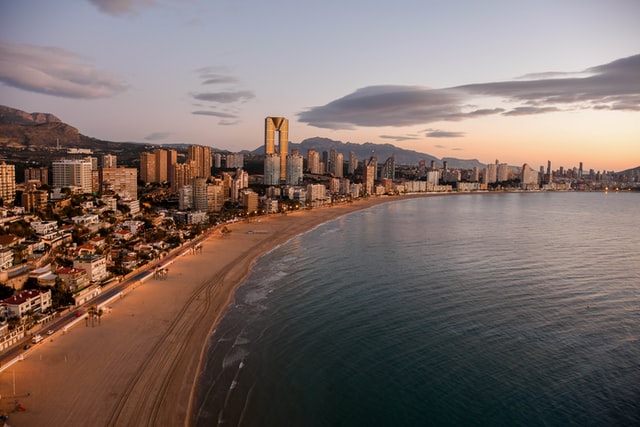 Image via Unsplash
Costa del Sol
If you're looking for warm weather and sandy beaches throughout the year, then the Costa del Sol is sure to appeal. There's a wealth of golf courses to explore and a thriving community of English-speaking expatriates. If you're going to be flying into Malaga airport, then you can cut your costs by booking the transfers well in advance. The same goes for any family members that might look to visit you while you're out there.
Whether you're a fan of world-class golf, or you'd simply like to spend your retirement soaking in the sunshine and lounging beside the beach, this is a part of Spain with a huge amount going for it.
Benidorm
Benidorm has welcomed plenty of tourists over the years, as well as older people looking to settle permanently. As such, it's ideal when it comes to accessibility, with long promenades, and a car-free town centre. You'll find plenty of entertainment, restaurants and bars targeting English people. If you'd like to supplement your income with a little bit of bar work, then you might find that it's easy to come by.
While this place is better known for its tourist trade, this can actually be a good thing – if you choose to come back to the UK for a visit, then you can rent out your accommodation in Benidorm for a respectable profit.  
Madrid
If you'd prefer something with a little more hustle and bustle, then a spell in the Spanish capital might be what's called for. It's a little more fast-paced than the other destinations we've mentioned, and you'll have to learn to speak the language to get the best from it. But you can expect a thriving culture, an ever-changing and diverse slew of entertainment, and a world-class transit system.
While you might expect to enjoy warm weather in the summer, the winter can get chilly (though rarely freezing). Thus, you'll want to pack clothing for all occasions. The cost of living is lower in Madrid than in other European capitals, though you can expect to devote a considerable chunk of your spending to restaurants, as there's a thriving dining culture. 
What you won't get is the coast – Madrid is more-or-less right in the centre of the mainland.