What will you be doing with your friends and families in the summer? Don't you think it will be a good idea to make plans for camping this summer? Summer is a good season for camping. 
However, some people haven't considered camping with families because they don't realize it can be so much fun. The beauty of the outdoors can't be felt in your home; instead, seeing nature itself and other things around you.
There are some benefits of camping during summer. Therefore, when it's time for summer, you should explore. Read on!
Why You Should Go Camping This Summer
There are so many reasons why you should go camping this summer. For instance, it allows you to explore the world's natural habitats. Here are a few reasons:
To Enjoy Nature
Sometimes you need to appreciate nature. There is no beautiful time to enjoy nature besides camping, especially in summer. It takes you to another dimension of the world by enjoying what the world has to offer, like wildlife, different flowers and trees, oceans, and so on. Imagine waking up in the morning with bird sounds or being surrounded by water. Isn't that cool and wonderful?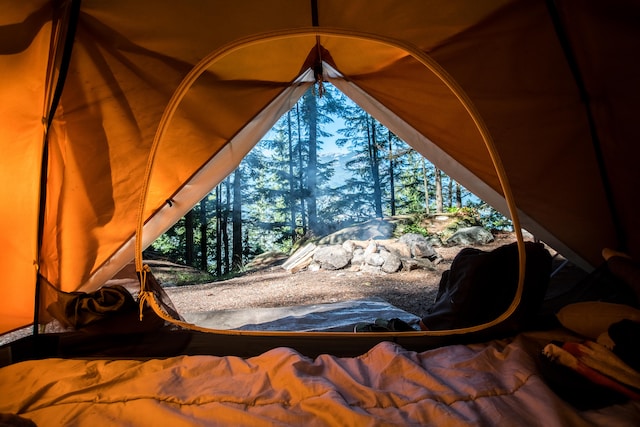 Image via Unsplash
Time For Family And Friends
Summer is a great time to spend with your loved ones. So camping is the best idea for summer for families and friends. You can find any playground to have fun.
It is very good to camp in summer. There is no way you won't enjoy having people around you play outdoor games, connect with nature, and do other activities. This helps to build and strengthen the family bond and friendship.
Fresh Air
Fresh air is another important reason for you to camp in summer. When you go camping during summer, the outdoor scents are different. Fresh air dramatically benefits your body by boosting your mood, lowering your heart rate, cleansing the lungs, and so on. So it is necessary to camp to get enough fresh air.
Supports Healthy Living
Camping supports healthy living. In other words, it encourages physical and mental activities. Usually, when people go camping, there are different activities to partake in, like swimming competitions, soccer games, puzzles, etc. It helps socialize with people, build self-esteem, healthy eating, manage weight, and most importantly, reduces stress. 
Educational Activities 
Camping is another form of learning. You learn new things like hiking, fishing, safety, cooking, knot tying, and many other activities. You cannot go camping and not learn any of these. All you have to do is to open your mind to enjoy these experiences.
Conclusion 
There are so many reasons to go camping in summer, but these reasons listed above are what we need. You may not appreciate nature or see the need to explore while staying home. Camping provides some benefits that you may not be able to find anywhere else. Finally, take friends to your next camping holiday at the beach.